The experience of homeownership will have you on a seemingly endless quest to turn your house into an actual home—an idea that bears more significance beyond mere deeds of sale and property titles. Thanks to the way home improvements work nowadays, the possibilities are endless when it comes to making your property feel just as warm and welcoming as it should be. Although you might think that all this time that you've spent in your house is already enough to make it feel like home, the truth is that it won't feel as well of a home as it should be until you start changing things up.
As you narrow down the list of improvement options that are available to you, there's one particular purchase you should consider making if you want the best results: a wood-burning stove.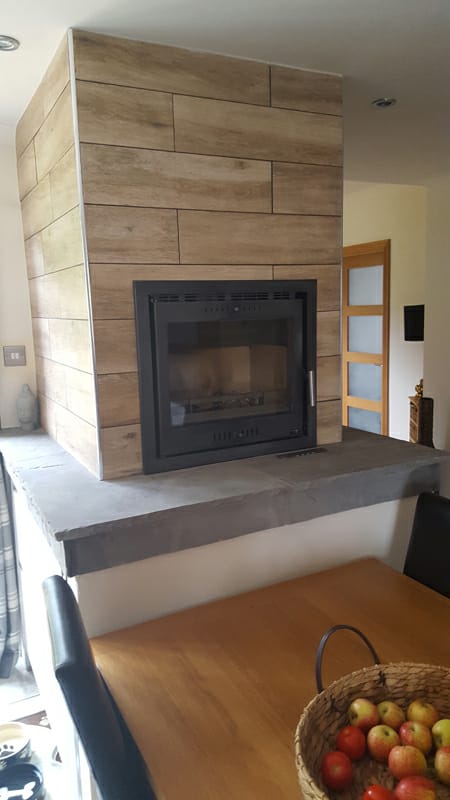 Why It's Worth Investing in a Wood-Burning Stove
Picture this: after braving the immense cold all day, you come home in search of comfort that can give your tired self the break it needs before going to sleep—and this is where a wood-burning stove can help.
Although it may not seem like much at first, this particular appliance tends to stand out because of how it fills in the gap between a house that feels as such and one that feels like home particularly well. To best understand why you should look into investing in it, however, let's look at a few benefits that will help you feel more secure in your decision:
It Provides Your Home with the Warmth It Needs
Of course! How could we make this a complete list of benefits surrounding the decision to purchase the appliance in question without mentioning warmth?
At the end of the day, the main reason a wood-burning stove isn't to simply burn wood but to generate a supple amount of heat and warmth for any kind of space that it's installed in. If you're worried about having a lukewarm situation like you currently have with your subpar heating system at home, then there's definitely no need to fear dealing with it again once you have a stove installed!
It Allows You to Cut Down Your Bills at Home
Apart from bringing warmth into the different parts of your home, another way that a wood-burning stove makes your home feel a whole lot more comfortable is by allowing you to save more money.
Compared to regular heating systems that can cause bills to rack up to a pretty pence, wood-burning stoves use far less electricity since they rely on fire to generate heat. What this essentially means is that you'll get to cut down your utility bills once you invest in it. That way, you feel a whole lot comfortable not only in your skin and extremities but in your mind as well!
It Makes It Easier to Spend More Time with Your Loved Ones
At the end of the day, the best way that a house can start to feel like a home is when its inhabitants get to bond together—which is why it's useful to have a wood-burning stove set up.
With the help of this nifty tool, you can essentially create the ideal conditions for what can be considered a perfect area for you and your family or friends to gather. Although people will come together in a space for the sake of getting warmth at first, the opportunity to be within talking distance makes it a lot easier to end up interacting and creating time to spend together!
Conclusion
As you continue to dabble into the whole idea of turning your house into a home and making it feel like the safe space you've always wanted it to be, now is a great time to finally invest in a wood-burning stove. With the help of the appliance in question, you'll be able to help your property become an even bigger part of your life, not only in terms of financial investments but sentimental value as well!
Stove Scotland provides top-quality wood stoves in Scotland for all kinds of homes that need a sustainable, stylish, and effective kind of warmth at home. If you're looking to take the next step in improving the kind of comfort that you live in, contact us today so we can help you find the perfect option for your needs!