Wood-burning stoves are an increasingly popular way to heat a home and provide a cozy atmosphere. For those considering a wood-burning stove, there are a few important commandments to follow for safe and efficient operation. Understanding the ten great commandments for wood-burning stoves is key for anyone looking to make the most of their wood-burning stove: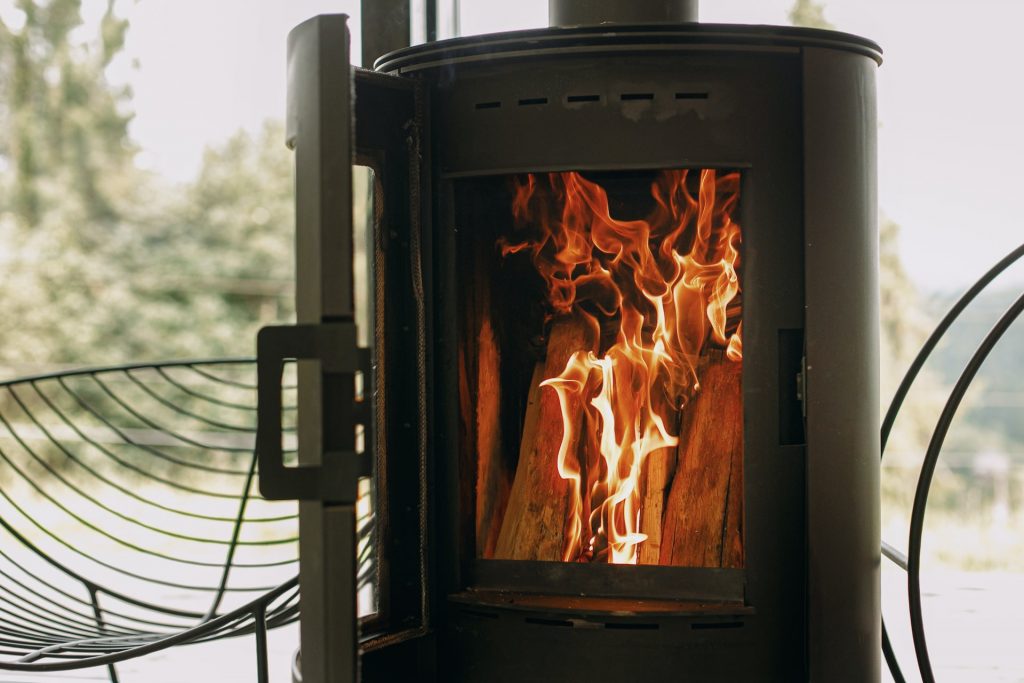 10 Great Commandments For Wood Burning Stove
Wood-burning stoves are a great way to add heat and charm to any room or home. But with any great investment, there must also be proper care and maintenance. To ensure your wood-burning stove is running safely and efficiently, here are ten great commandments on how to keep it running smoothly.
Commandment 1: Always Use Seasoned Wood
The most important commandment to keep in mind when it comes to wood-burning stoves is to always make sure to use seasoned wood. Seasoned wood is wood that has been cut and allowed to dry out for at least a year before it is burned. This process helps by reducing the amount of smoke, creosote, and other toxins released from burning the wood.
Commandment 2: Do Not Burn Wet Wood
Although this may seem like an obvious commandment to obey, it is one that is often neglected. Burning wet or damp wood can cause the stove to smoke and produce soot, which can damage the stove and its components. Wet wood also releases more toxins than seasoned wood does.
Commandment 3: Never Overload the Stove
Although some people may be tempted to pack the stove full of wood, this is actually a very bad idea. Too much wood in the stove can create an uncontrolled fire, which can result in an unnecessary risk to safety.
Commandment 4: Get a Properly Sized Stove
Another important commandment is to make sure to purchase a properly sized stove. An undersized stove will struggle to heat a larger space, while an oversized wood-burning stove can cause all sorts of problems.
Commandment 5: Use a Stove Thermometer
A stove thermometer is a valuable tool that can help you to monitor the temperatures of your wood-burning stove. Too low of a temperature can mean poor efficiency, while too high of a temperature can cause a flash fire.
Commandment 6: Clean The Stove Regularly
Cleaning the stove regularly is also important in order to keep it running smoothly. This includes removing ashes from the firebox, cleaning the glass and door of the stove, and keeping the chimney and other components of the stove clean and in good condition.
Commandment 7: Keep combustible materials away from the stove
Keeping combustible materials away from the stove is essential in order to ensure safety. This includes furniture, curtains, and other items that could possibly catch fire from the stove.
Commandment 8: Never Leave a Fire Unattended
Another important commandment to remember is to never leave a fire unattended. This can result in a serious safety risk, so always make sure to stay with the fire until it is completely out.
Commandment 9: Install a Carbon Monoxide Alarm
Installing a carbon monoxide alarm is a great way to monitor the levels of this deadly gas in your home. This can help to alert you of dangerously high levels of carbon monoxide and help to protect you and your family.
Commandment 10: Have Your Stove Inspected Annually
The last commandment is to have your wood-burning stove inspected annually. This will allow a trained professional to detect any potential problems before they become more serious. This can also help to ensure the efficiency of your stove.
Conclusion
Following these ten great commandments for wood-burning stoves will help to ensure that you are able to safely and efficiently enjoy your wood-burning stove for years to come. Always remember to use seasoned wood, clean the stove regularly, and never leave a fire unattended in order to stay safe.
Stove Scotland provides a wide selection of Multi Fuel and Wood Burning Stoves in West Lothian. Our experienced team can help you choose the best stove for your space, based on the size and style of your room. We take pride in offering excellent customer service and knowledge, to make sure you get the best wood burning stoves for your needs!