A wood-burning stove can be a great way to heat your home if you live in a forested area with enough land. The key is to know which type of wood burns the best, hottest, and longest.
Some woods, like birch and pine, are easy to burn but also burn quickly and produce a lot of heat. They also create a lot of soot in chimneys and flues. Other woods, such as oak and maple, burn slowly and evenly, but they may need help getting started from a softer wood like ash or birch.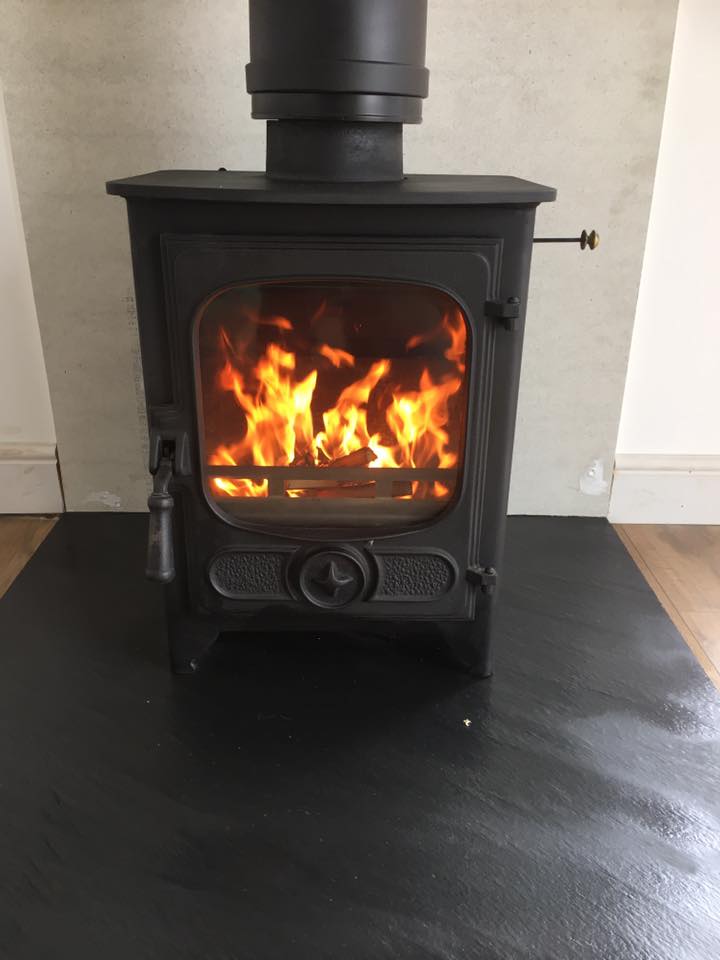 What Determines Wood Quality
Hardness
Hard woods are typically better for burning in a fireplace because they burn slowly and evenly. However, they can be difficult to get started and may require some soft woods to help get the fire going.
Moisture content
Some types of wood are more absorbent than others and therefore need to be seasoned (left to dry out) for at least a year before being used as firewood. Deadfalls (trees that have fallen over) and standing dead trees can be used as firewood immediately if they are dry enough.
Resin
Resinous woods are woods that contain a lot of resin. They burn hot and fast and produce a lot of creosote. They're not the best woods for long-term heating, but they're fine for starting a fire.
Sparking
Some woods, like pine and aspen, can cause sparks and embers to fly when burned. This isn't usually a problem if the fire is enclosed, but if you stir the fire or add more wood, it can cause sparks to fly.
Split ability
Different woods have different difficulty levels when splitting them for use in a wood-burning stove. Some, like ash, split very quickly, while others, like Osage orange, are almost impossible to separate. The level of difficulty often depends on the type of wood.
Wood Types for Burning Stoves
Different types of wood have different properties that make them better or worse for different applications. This guide will help you understand the qualities of various woods so you can choose the best one for your stove.
Alder – A low-quality firewood that burns quickly and is full of resin
Apple – This wood is not as hard as some, so it will require seasoning before use. However, it is not as soft as others, so it will not spark or spit.
Ash – This wood is not very soft but has a very low water content, which means it can be burned green. It burns at a fairly steady rate and is easy to split.
Birch – Wood that burns very quickly and emits a lot of creosote
Cedar – This wood is easy to split and burns hot. It does not spark or spit much but is resinous, which can lead to creosote buildup.
Cherry – If you properly season the wood before burning it, it will burn well. The wood will not spark or spit while burning.
Elm – A grade that is lower than usual for hardwood but has one of the highest water contents out of any tree. Seasoning the wood is key to making it work well, as it burns for a long time but can be difficult to split.
Eucalyptus – This wood is highly resinous, meaning it contains a lot of sap. It burns quickly and is difficult to split. It also doesn't spark or spit.
Hazel – This type of wood burns quickly, but it doesn't create any sparks or embers that could potentially start a fire.
Conclusion
At the end of the day, you have to use whatever you have on hand. Ideally, you would have a variety of tree species and options and be able to season your wood or find deadfalls. In the end, all that matters is heat, but the wood that provides that perfect heat could make a big difference.
Are you on the lookout for wood-burning stoves? Check out Stove Scotland, market experts with a comprehensive knowledge of stoves and fires. We will work with you to ensure that your stove will perfectly fit the style and dimensions of your room. Get a free quote!