Stoves are vital heating appliances designed to burn fuels to heat your home. Over the past years, many stove models have entered the market based on shapes and sizes, colours and designs, as well as uses and applications.
When it comes to stoves for house heating, you typically have the option to choose between a wood-burning and a multi-fuel stove. As the names would suggest, the former burns wood while the latter makes use of various fuels. But which is the better option for you?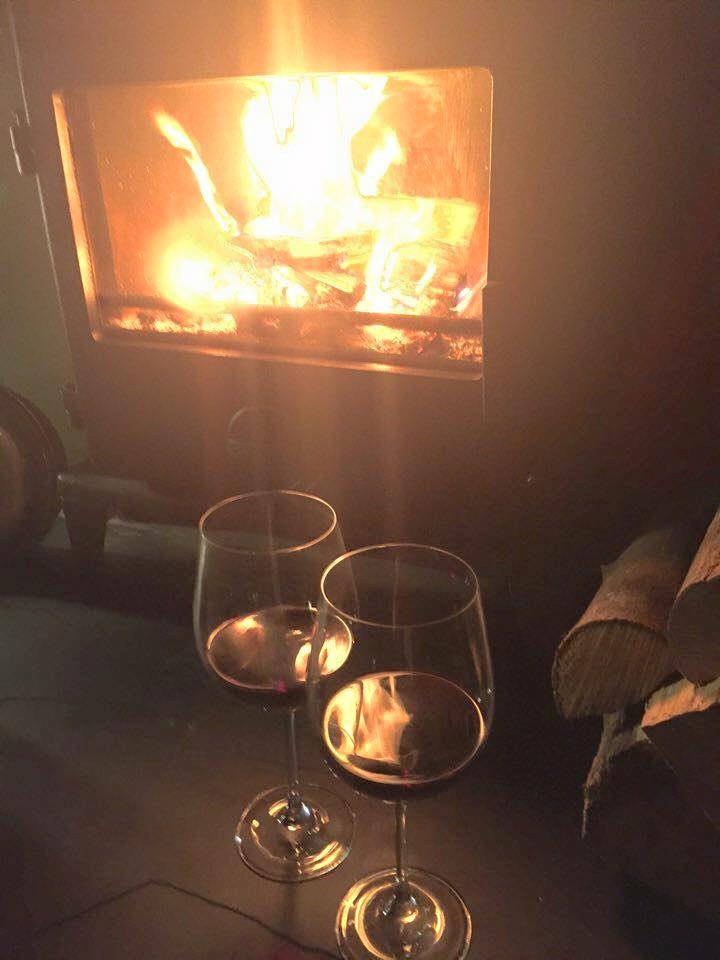 In this article, we'll cover the differences between a wood-burning and multi-fuel stove so that you will know which option to choose:
Wood-burning stove vs multi-fuel stove
Let's first take a look at the major difference between the two by definition, as follows:
Wood-burning stove: It is a heating unit that burns no other fuels but wood. This means that it solely runs on timber materials like logs, pellets, or chips. It may either be a log burner or a pellet stove, depending on what works for your home. But for the most part, it usually is a stand-alone heater for one room or a large one that can heat the entire house.
Multi-fuel stove: Also known as a mineral-fuel stove, this heating appliance doesn't only burn wood but also coals and smokeless fuels—hence, the name! It typically consists of a grate to burn on the fire, a removable ash pan beneath the firebox, and a primary air vent located on the front of the appliance.
With that, the difference between the two all boils down to the type of fuel they can burn.
How the fuels are burned
Now, let's delve into how both types of stoves burn fuels to warm your space. Take note of the following:
Wood-burning stove: This appliance allows your timber pieces to sit on a bed of ash called a firebox that burns the fuel. Pellet stoves are popular among households used to burn pellets to heat the entire house, whereas the log burners use a low-carbon fuel to warm a room.
Multi-fuel stove: This appliance works by consisting of a grate for the fuel to sit on, making it ideal for smokeless coals and mineral fuels—not only woods. It allows air to reach these fuels from below for them to burn efficiently and effectively.
Here at Stove Scotland, we offer both multi-fuel stoves and wood stoves in Scotland. We make sure that every stove we sell is of the highest quality coming from trusted brands!
The advantages of both stove types
With the differences that the two stove types have, they each offer varying benefits as well:
Wood-burning stoves
They are the most affordable heating appliance.
They use the cleanest materials, which is wood.
They are flexible and can also be converted into a multi-fuel stove.
Multi-fuel stoves
They give you the options to choose the types of fuels you prefer to use.
They won't produce carbon monoxide when not using wood for burning.
They are slightly less of a fire risk than wood stoves.
They generally do not need to be placed outdoors.
Conclusion
Stoves are vital heating appliances at home because they warm your space and keep your family comfortable during the cold months. As each stove type has its distinct features and uses, be sure to weigh in its pros and cons, assess your home needs, and see what works for you and your family. With all the pieces of information above, you can decide what best suits your household needs, whether a wood-burning or a multi-fuel stove!
Are you weighing your options between a multi-fuel stove and a wood stove in Scotland? Let our experts help you decide! With a wide variety of top brands, we provide stove installation and maintenance with quality service and excellent customer satisfaction. Get in touch with us today for a free quote!