There's something special and romantic about a wood burning stove that you can't get from central heating. That's why, even though central heating has been around for a long time, stoves are still popular in British homes.
Aside from that, using wood as a heat source is a sustainable way to reduce your carbon footprint.
While wood burning stoves are often seen as a more environmentally friendly option, they are actually responsible for 38% of the UK's primary emissions of harmful particulate matter (PM) and sulphur dioxide.
The government's goal is to ensure that only the cleanest stoves are available for homeowners to buy by 2022. In January 2019, the government introduced legislation to encourage the sale of safer wood burning stoves.
But how do you ensure that your wood burning stove is safe for your home and the environment? Here are some things you should consider.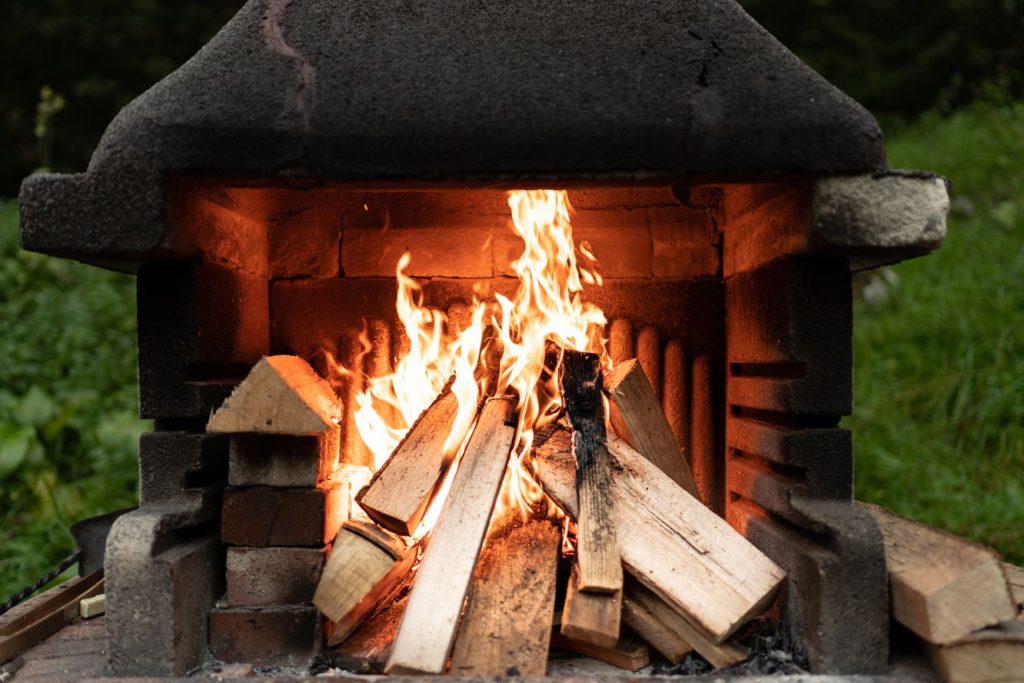 Using Ecodesign Ready Appliance
Ecodesign ready stoves are the newest generation of ecofriendly stoves. Advanced flue systems allow these stoves to channel airflow into creating more thorough and fasterburning combustion. This results in less pollution and a cleaner burning process overall. Not only does this make for a healthier home environment, but it also helps save on fuel costs in the long run.
The Clean Air Strategy is a set of guidelines introduced by the UK government in 2018 to reduce the number of harmful particulates released into the atmosphere. As part of the strategy, the government has placed stricter regulations on manufacturing and selling wood burning stoves. These changes have resulted in a shakeup of the wood burning stove industry, with many manufacturers adapting their products to meet the new standards.
The goal of SIA, together with DEFRA, is that by 2022, the only wood burners available to purchase in the UK will be those that meet the Ecodesign Ready standards. These standards are designed to ensure that wood burners are as efficient and clean burning as possible to help reduce emissions and improve air quality.
Burning the Right Fuel
The type of fuel you burn in your stove makes a big difference in the safety and emissions of your stove. The best type of wood to burn is dry, well-seasoned hardwood.
Hardwoods, such as oak and ash, have a lower moisture content and produce less smoke than softwoods. They also produce more heat and last longer when burning.
If you must burn softwood, make sure it's been adequately seasoned so it doesn't produce too much smoke. You can tell if the wood is properly seasoned if it's:
Light in weight
Has cracks on the ends or sides (called "checking")
Splits easily when bent
With less than 20% moisture content
The moisture content of logs is vital because waterlogged wood releases significantly more smoke and harmful gases into the air than dry wood. This can cause serious health problems for you and your family and damage your home.
The UK's Department for Environment, Food & Rural Affairs (DEFRA) recommends using fuel certified by Woodsure as "Ready to Burn." This certification means the timber bag has less than 20% water content. Alternatively, you can check the moisture content of your firewood with a moisture meter before burning it.
Conclusion
Wood burning stoves are a popular and environmentally friendly heating option, but they can pose a risk if not used properly. Ensuring that your wood burning stove is safe is important for your home and the environment. By following these guidelines, you can be sure that your wood burning stove is safe for your home and the environment.
If you're looking for an environmentally friendly and comfortable way to heat your home, a wood burning stove is a great option. At Stove Scotland, we supply, install and maintain wood burning stoves that are designed with safety in mind. We also offer installation packages to make it easy for you to get your new stove set up in no time. Let us help you choose the perfect stove for your home! Contact us today to get started!