Nothing beats hearing the crackling sounds of logs burning on high-quality wood-burning stoves. And if you're searching for wood to feed the fire, you need to know how each burns differently.
This article will break down the best to the worst types of wood to use for your stove.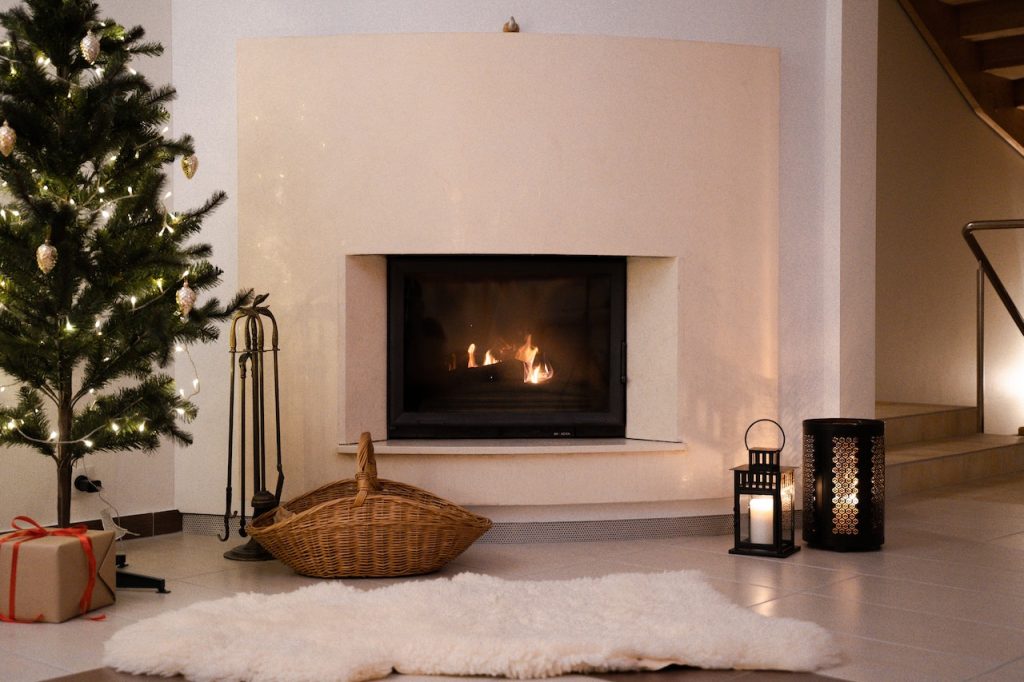 The Ideal Wood
Ash: This is undoubtedly one of the best options for burning. Not only does it create a stable flame, but it also releases a good amount of heat. It is possible to burn ash even if it's still green. But if you want to get the most out of your log, choose one that is dry.
Thorn: If you are concerned about smoke, then thorn would work best for you. It produces a good heat output and burns slowly.
Beech: This wood is another variant that burns well. However, unlike ash, you cannot burn it during its green phase since it has a high moisture content.
Hawthorn: Are you looking for a wood that has an excellent heat output? Then you should consider the slow-burning hawthorn.
Good Wood
Pine: This wood produces a good flame. However, be mindful of its resin sap, which could accumulate in the flue of your chimney. Clean the resin sap whenever you can to avoid a chimney fire.
Cedar: Cedar creates that classic spit and crackle when burning logs. This can be traced to their porous features and natural oils. Although it doesn't create a big flame, its fire does last for a long time, producing intense heat. Most people who own wood stoves or love exploring the wilderness often use cedar for kindling.
Oak: This type of wood is widely used in the UK for various projects. It is often used to make furniture, but it also serves as excellent firewood. Oak burns slowly and produces a small flame. If you want the oak to burn well, choose variants that have been seasoned for more than two years.
Birch: This wood can also be burnt when it's still green. Birch is also notable for producing good heat and having a strong flame. If you're looking for the best firewood of this type, you should choose yellow birch or black birch. However, keep in mind that birch has many varieties, and not all of them have the same ability when used as firewood.
Adequate Wood
Sycamore: This type of firewood is good enough to produce a decent flame, but its heat output isn't the best. It also has a high moisture content, so it's best to use it only when it has been seasoned for a few years.
Elm: This wood provides a decent flame but needs to be dried out for two years or so. Its high moisture content doesn't make it the best option, but it is still usable as firewood.
Larch: Just like oak and elm, this type of wood needs to be seasoned for years before being used as firewood. Additionally, just like pine, it contains sap that can accumulate in the chimney flue, putting you at risk of a fire. Make sure to clear out sap deposits to prevent a disaster from happening.
Poor-Quality Wood
After going through the types of wood that burn well, we can now discuss which ones produce poor flames. If you can do so, avoid attempting to use the following as firewood:
Alder
Chestnut
Eucalyptus
Fir
Holly
Laburnum
Spruce
Conclusion
A wood stove in Scotland would not be complete without quality firewood to keep the flame burning. However, not all firewood is made the same. If you want great heat output and an intense flame, make sure to select the best from this list.
At Stove Scotland, we work with customers who want to experience the wonders of having log burning stoves. Scotland and UK locals who are interested in our products and services can always reach out to us. For more details about our wood-burning stoves and installation services, contact us today.