What Homeowners Should Know About a Wood Stove Dry System – Who wouldn't want to come home to a space that is warmed by real fire? Imagine sitting in front of an open fire with a cup of hot cocoa in your hand and a good book in the other. It's such a lovely idea—a romantic one even that it's easy to forget how it is in reality.
You see, an open fire isn't as efficient as you might think. The truth is about 80% to 90% of the heat that is generated by your burning logs goes right up and out of the chimney. Then you have to think about the tedious task of making a fire every day and then cleaning the grate, too.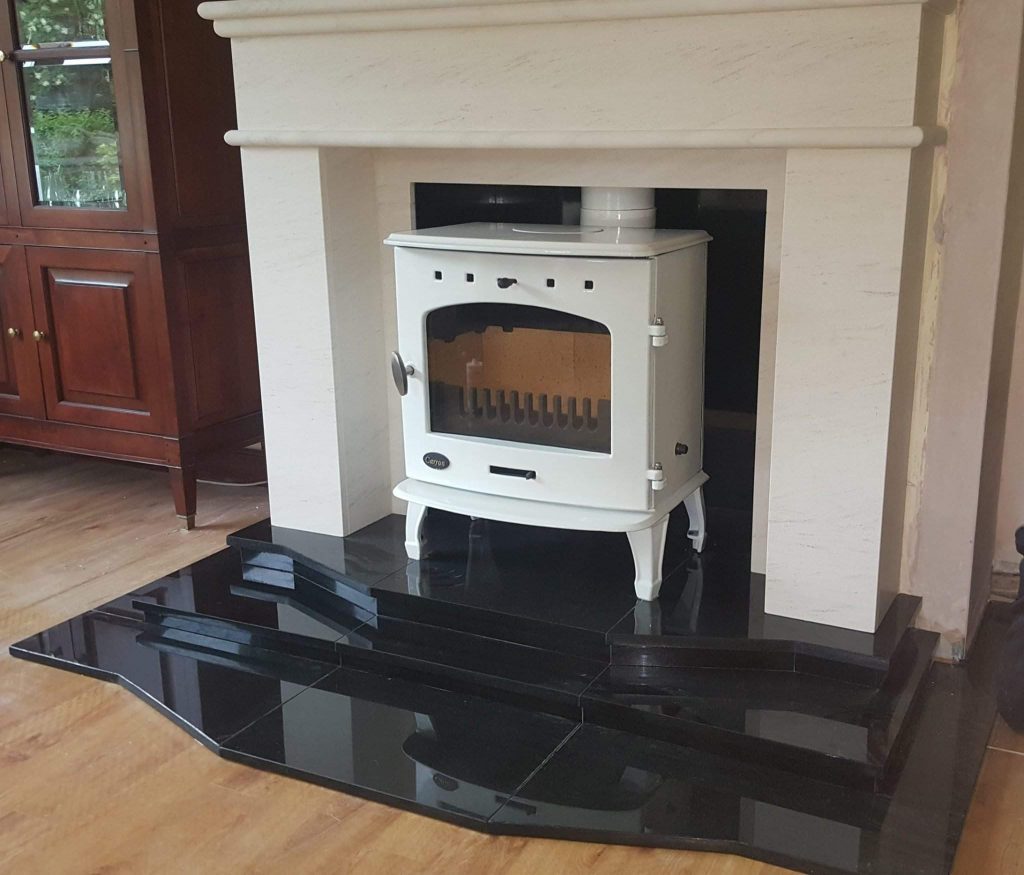 It is for these reasons that wood-burning stoves have become more and more popular in the past few decades. These stoves come with a lot of benefits that homeowners couldn't ignore. But with all the options for style that are available right now, choosing one might be confusing. Well, to help you out, here are the basics you need to know about getting a wood stove from industry experts Stove Scotland:
Understanding Wood Burning Stoves
You have two main choices when it comes to stoves: wet or dry. A stove-wet system heats a boiler and sends heat into the room. A dry system only heats a room where it is and doesn't have to be connected to a boiler.
Once you have chosen which one is better for you, you need to determine where you want them. If you have an older home, you may already have a hearth and a chimney, and that means you can just have a wood-burning fireplace insert. Before this, make sure that the chimney is good to go and any repairs necessary should be completed. The flue will then be placed inside the chimney. The insert will make the hearth and the fireplace stronger, and a liner will also be installed to stop fumes and smoke from getting back into the room.
Most wood-burning stoves deliver between 70% and 99% efficiency, so your heating bills should reflect the benefits of that significantly.
What If You Have No Chimney?
If this is the case, you'll have to install a twin-wall flue system and use a free-standing stove as there is no fireplace. Don't worry, though, because this actually increases the heat range and even adds an interesting aesthetic element to your home.
How Much is a Wood Burning Stove Dry System?
Log burning stoves in Scotland and the UK can be steep, especially if you factor in the installation cost. However, don't forget that it's going to deliver long-term savings that it can actually pay for itself in just a few months. If you compare the costs to the continuously rising prices of gas, oil, and electricity, you might even find that the cost of the wood-burning stove is much cheaper.
How to Ensure Its Safety
The system should be safe as long as it is installed correctly by a trained professional. Never try to do the installation yourself, as this could put your family's safety at risk.
Conclusion
As you can see, installing a wood stove dry system is a good idea. It's efficient in warming your home and increases its value at the same time, not to mention the long-term savings on utility bills that make it even more desirable.
If you are ready for your wood stove installation, Stove Scotland is the expert to call. We can provide you with multi-fuel and wood-burning stoves that are perfect for your home. Call our team today to get a free quote!