Multi-fuel stoves are a must-have for homes that need warmth. You may find them in houses in colder climates that use the fire to produce warmth and cook meals. The thing about multi-fuel stoves is that they are quite uncommon since most people still use old-fashioned chimneys. However, they are slowly gaining traction, seeing as they offer many advantages that chimneys do not have.
If the concept of multi-fuel stoves is still new to you, do not fret. We have prepared useful information that may help you understand what they're all about.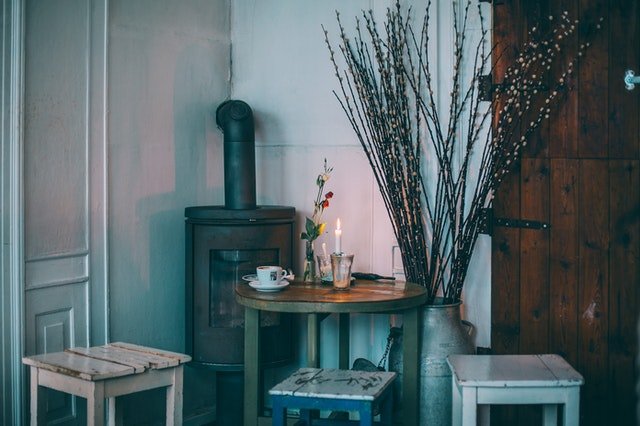 What Are Multi-Fuel Stoves?
Basically, they are stoves that can burn multiple types of fuel. Back then, the average stove could only burn wood, but new variants can also burn coal, peat, and wood pellets to function. Because people are not very familiar with it, there were many misconceptions about its practicality and affordability.
Does It Cost Less to Use a Multi-Fuel Stove?
Wood-burning stoves and multi-fuel stoves, in reality, are very much alike. The cost of using them does not vary too far as well. One uses wood to burn, while the other can use different materials to create heat. The difference lies in the purpose and length of usage.
Wood-burning stoves rely on wood to create warmth. Depending on the type of wood, it may either burn fast or slow. You may spend more money buying wood.
On the other hand, a multi-fuel stove can use coal as its main source of fuel. They last longer than firewood and are perfect for retaining heat. You will not need to spend as much.
Are There Other Factors That Can Affect the Cost of a Multi-Fuel Stove?
Yes, there are. Keeping the misconceptions aside, other factors can affect the pricing of a multi-fuel stove as well. The following are just some of the most common examples.
1. The Brand of the Multi-Fuel Stove
As with all types of products and equipment, the brand name can be a benchmark of its own price. Multi-fuel stoves aren't exempt from this rule; that is why you may find a couple of them that are priced in the upper ranges. Of course, there is nothing wrong with buying from a recognisable brand; just make sure that the quality of the stove is on par with your standards.
2. The Design of the Multi-Fuel Stove
Another factor that may affect the price of a multi-fuel stove is its overall design. This may not seem like much for someone focusing more on functionality than looks, but the more ornate and intricate its appearance is, the more expensive it could get.
3. The Size of the Multi-Fuel Stove's Viewing Window
Sometimes, people just want to meditate in front of the orange flames. Some multi-fuel stoves have viewing windows on them, well enough for the household to relax and enjoy the warmth and view of crackling flames. Stoves with this feature generally cost more than the average multi-fuel stove.
Conclusion
Multi-fuel stoves are as important as the other amenities in your home. This is especially true if live in a cold environment. Ignore all misconceptions about this wonderful amenity and invest in one. The features, aesthetic advantages, and affordability are just some of the things that you can get in the long run. Pick a brand or design that works best for your household and enjoy the warmth of a well-made stove.
If you're currently looking for a reliable source of multi-fuel stoves in Scotland, we at Stove Scotland should be your top choice! We supply, install, and maintain a selection of high-quality multi-fuel stoves made by some of the top brands in the market today. Contact us so we can discuss your multi-fuel stove options.