Wood-burning stoves are like any piece of engineering: you have to take care of them if you want them to last. If you treat any stove well, it will provide you with a lifetime of service, but if you neglect your stove, you will end up regretting it. With that in mind, this blog post will share a few tips to keep your stove in tip-top condition for many years to come.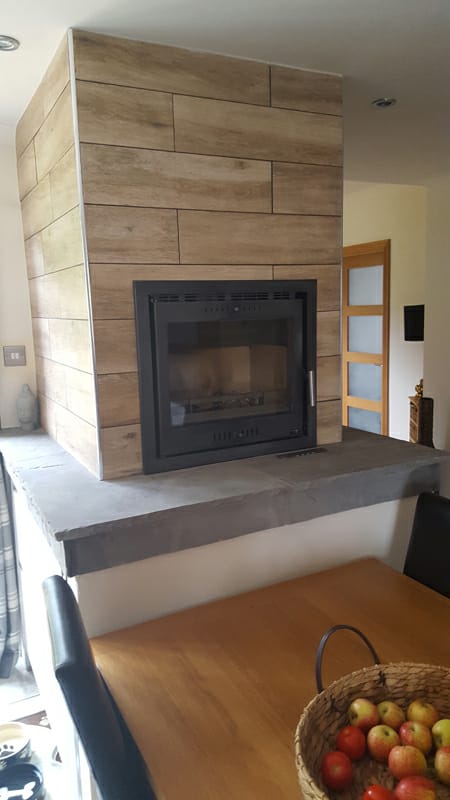 Top Tips for Wood-Burning Stove Maintenance: What to Know
1 – Clean the Glass
Sometimes, the glass becomes dirty because of wood-burning. If you don't clean it, your stove will not be able to fully circulate the hot air around the room. Most of the time, you can simply clean the glass with a dry cloth, but you have to be careful: if you clean it with a wet cloth, it may damage the glass and make it foggy.
2 – Inspect for Rust
As your stove heats and cools, the paint will eventually start to peel, and when this happens, the metal underneath will start to rust. This is not good: rust is a sign that your stove is getting old and needs to be replaced. It also means there will be a lot of rust to clean up when you replace your stove. It is very important to inspect your stove every year, so you can replace it before it gets too old.
3 – Keep the Air Vents Clear
As you use your stove, you will need to keep an eye on the air vents. If you see a lot of ash collecting on them, you will need to clean them by removing the pins or by cleaning the entire vent with a wire brush. You will also want to keep an eye on the damper. If it doesn't open and close properly, you will need to clean it with a wire brush.
4 – Change the Air Filters
You probably don't think about changing the air filters in your home very often, but you will want to make sure your stove has the best possible air circulation. The air filters in most stoves are designed to trap dirt and soot from the burning wood, which helps the stove to last longer and makes your home more comfortable. You will need to replace the air filters every year or so in order to keep them clean.
5 – Replace the Ash Pan
You will need to replace the ash pan on your stove whenever it gets too worn out. The ash pan is what collects all of the ash that you produce while burning wood, so you will want to monitor this very closely. When you start to see the ash pan rust or get damaged by heat, you will need to change it.
Conclusion
If you want your wood-burning stove to last for a long time, then you will need to take very good care of it. With very little effort, you can dramatically increase the longevity of your stove, and you will enjoy the benefits for many years to come.
If you are looking to buy a wood stove in Scotland, contact Stove Scotland. We supply top brands such as Merlin, Aduro, Pod, Askgard, Termatech, and Burley and are confident that we can find the perfect match for you. Don't have a Chimney? That's not a problem – we can fit your stove anywhere!