Are you thinking of making some changes to your home? Perhaps you need a focal point in your living room that you think could use some character. In this case, you might want to consider opting for a fireplace installation. Wood burning stoves, in particular, offer a unique aesthetic element as they can be elegant and rustic or contemporary and classic. No matter what look you're trying to achieve, the character that a wood-burning stove offers will surely help deliver that.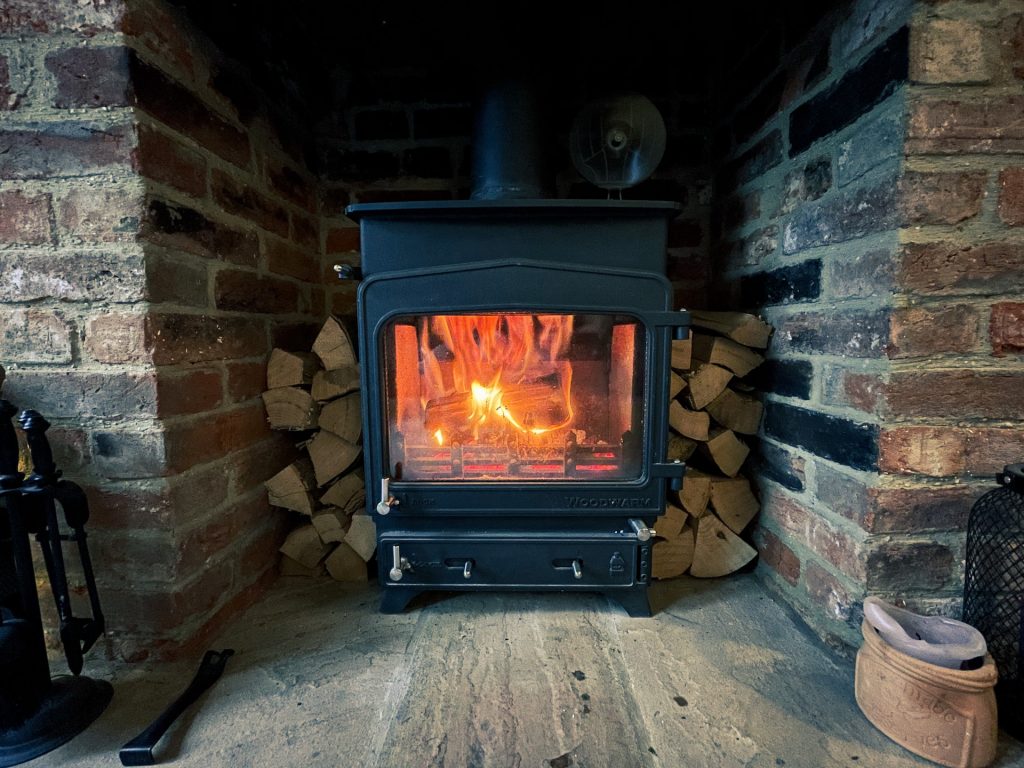 Of course, wood-burning stoves are not limited to living rooms. You can have them installed in your kitchen or bedroom, too! Here are some of the ways you can decorate a room using a wood-burning stove:
Cosy and Contemporary
The words 'cosy' and 'contemporary' are not often used together to describe a room's aesthetic, but that's what you'll get when you choose a black wood burner and decide to mount it on matte black tiles. You can also set it in front of a brick wall, add a solid wood mantelpiece on top, and then heighten the contrast with a soft cream wall.
Rustic
If you have a river-rock fireplace that is quite big, it can look overwhelming in a room, especially if there's limited space. In this case, you can put up a light-coloured simple mantel shelf so that the fireplace won't look so bulky and heavy. This will also be a good place to display your favourite ornaments that would look great with the style you want.
Country Chic
Keep in mind that your wood burner fireplace doesn't have to be black, as you can paint it a warm beige or cream to achieve a country feel for your living room. Then, you can arrange your couches so that they all face the wood burner stove. Then, add a wooden mantelpiece for a contrast in colour and texture, and don't forget to stack some logs in the alcove. Knitted pillowcases and throws can also help you get that authentic country look.
Bold and Boho
If you're looking forward to a room that's as bright as your personality, you can choose a quirky shade for your wood-burning stove and set it against a wall in a contrasting but equally bold colour. On top of that, you can tile both the chimney breast and the hearth using shiny black tiles for uniformity. You can also experiment with printed floor tiles or fun wallpapers, plus your favourite colourful beddings.
Mad for Metal
You're likely going to use your wood-burning stove during winter, but it will just be a decorative element in the room come summer. As such, make the most of its potential as décor by setting it against some metallic works of art on the wall. You can also get metal buckets for the chopped logs near your stove.
Choosing the Right Size Is Key
Wood burning stoves might not take up that much space, but you still need to choose the right size for your room. You can use the height of your ceiling as a reference when choosing the stove size. Of course, if you are thinking of making it the room's focal point, you could opt for a bigger alternative, but if you're getting one more for its function, then a smaller stove that's just right for your space is a better choice.
Conclusion
It's undeniable that a wood stove in a home can elevate its look significantly. Not only do they deliver the warmth that you need during the colder months but also serve a decorative purpose all year round. By considering the tips we've shared above, you now have a better idea of how you can elevate any room at home with a wood stove.
For multi-fuel and wood stove installation in Edinburgh, trust Stove Scotland to deliver exactly what you need. Our seasoned pros are experts in everything stove and fire-related, and we can get you a stove that fits your needs perfectly. Contact our team to know more about your options!