There is nothing like having a fireplace to warm up your home in the cold winter. It is a classic choice in the design of many homes across the UK. One amazing trend that is resurging in popularity is the use of wood-burning stoves. They offer a classic look and feel to a home while serving multiple functions as a source of heat and a thing to prepare food with.
For those that have problems storing tons of wood for the winter, multi-fuel stoves might be a better option, as multi-fuel stoves can be used with wood, coal, or manufactured fuels. Like any piece of equipment, these stoves require proper maintenance.
If you want your stove to last, give it a little TLC. To help you get started, we have created this guide to properly using and maintaining your multi-fuel stove so that you can avoid damaging it and help it function efficiently.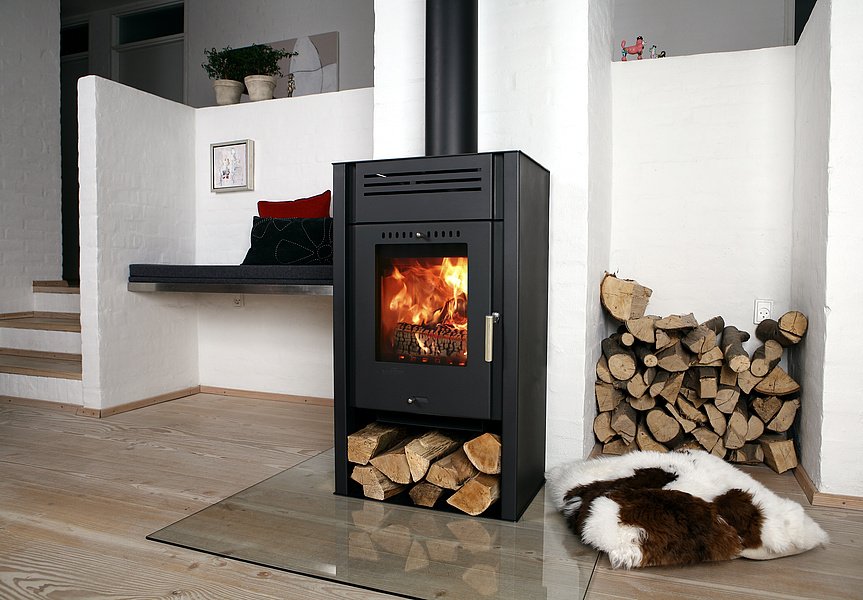 Familiarise yourself with the components
Both wood-burning and multi-fuel stoves generally have the following components: the firebox, door, air vents, and flue.
The firebox is the main compartment of the stove; it is the section into which fuel is loaded and lit. The door allows access to the firebox and often comes with a glass window to provide a view of the flames. The air vents allow you to moderate the stove's air supply, which can control temperature and how quickly your fuel burns. Finally, the flue is a pipe connected to the roof of the stove through which smoke escapes. More often than not, it connected to the chimney for safe dispersal of the smoke.
The beauty of these stoves is that they are built with the latest technology, despite using age-old techniques. They reduce emissions by reigniting particulates burned from fuel, which fully utilizes the materials and reduces the production of pollutants. Multi-fuel stoves, in particular, are built for efficiency, as they are sometimes more efficient than regular stoves depending on the design.
How to use a multi-fuel stove
Lighting the stove begins with creating a bed of fuel and placing some firelighter on top of it. Cover this stack with kindling, and then place more logs, coal, or manufactured fuels (like briquettes) around it. Light the firelighter directly, and once the fire begins to burn consistently, add more of the fuel.
Open the air vents immediately to ensure that the fire has plenty of air. This helps the fuel to catch fire. Once the fire is at a sufficient level, close the primary vent to halfway. This will conserve your fuel and prevent it from burning up too quickly.
If the fire is dying, you can add more kindling, then fuel. Reopen the air vents to give the flames an extra dose of oxygen. If it becomes too hot, tame the fires by shutting the primary air vents.
Basic maintenance
One thing you have to routinely do is to remove ash from your stove. If the ash piles up, it may cause your stove to run inefficiently. Luckily, there is an ash pan to catch this debris, which you can throw away easily. Just make sure the pan is secure when you return it.
The glass window may also catch dirt and grime, so it is important to keep it clean. Make sure to use a product that's specifically designed for stoves.
Every once in a while, you will also need to have your chimney cleaned. For that, you'll need the services of professional chimney sweeps. This should be done at least once a year to ensure the efficiency of your stove, and to reduce the production it might produce if unclean.
Final thoughts
As with anything, it is important to treat the parts of your home with care. Using your multi-fuel stove properly and maintaining it regularly can not only increase the lifespan of your stove, but it can also ensure that the residents of your home remain safe and healthy.
If you are looking to have a multi-fuel stove installed in your home in the UK or Scotland, give us at Stove Scotland a call. We are a family-run business with a burning passion for stoves. Our first priority is to offer reliable service at an affordable price.