Choosing the right fuel for your stove is an important decision, as it will affect the stove's performance. Different types of stoves require different types of fuel, and each type of fuel has its own advantages and disadvantages. It's important to match the fuel to your stove type in order to get the best results and to make sure your stove is running properly and safely.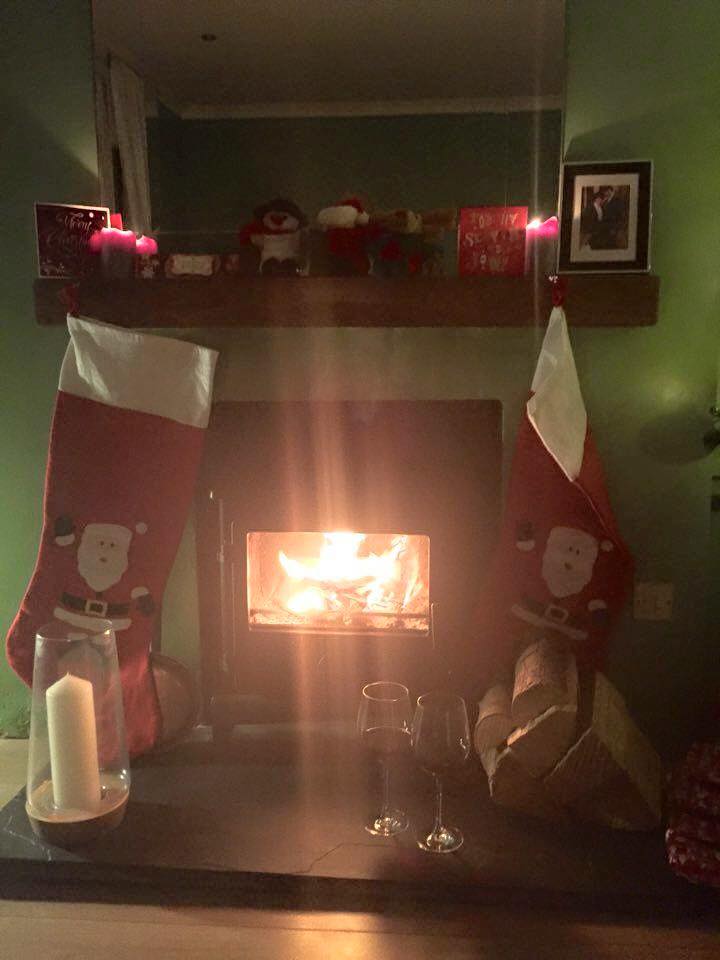 Wood-Burning Stoves
Wood-burning stoves are a reliable and efficient way to heat your home and provide a cosy atmosphere. They are also an economical choice for heating your home, as wood is a renewable and sustainable resource. With that said, choosing the right type of wood for your stove is critical for both the safety and efficiency of your stove.
One of the most vital factors to consider when choosing the right type of wood for your wood-burning stove is moisture content. Wood with a moisture content of 20 per cent or less is ideal for wood-burning stoves, as it burns more efficiently and with less smoke. To determine the wood's moisture content, you can either use a moisture meter or buy pre-seasoned wood from a speciality store.
When it comes to the type of wood you use, it's important to remember that some woods are better for certain types of stoves than others. For example, oak is a great choice for a wood-burning stove, as it is denser and creates more heat than other types of wood. Other popular hardwood options include maple, cherry, and hickory.
Softwoods can also be used in wood-burning stoves, though they should be used with caution. Softwoods such as pine and spruce can burn quickly and create a lot of smoke. If you choose to use softwoods, be sure to use a smaller amount of wood and check the fire often to make sure it is burning properly.
Gas Stoves
Gas stoves are an increasingly popular choice for cooking in today's household kitchens. They offer a lot of convenience and flexibility, as they can easily be adjusted to various heat levels, allowing you to quickly and easily cook a variety of dishes. They also offer a lot of heat, allowing you to cook food faster and more efficiently.
When choosing a gas stove, it's important to consider the type of fuel that best suits your needs. Natural gas is the most common fuel used for gas stoves as it is readily available, efficient and cheaper than propane. However, propane is also available and can be used for gas stoves as well. Propane is more portable, making it great for camping and RV trips, but it can also be more expensive than natural gas, so it's important to weigh the pros and cons before making a decision.
Multi-Fuel Stoves
Multi-fuel stoves are the most popular type of stove, as they can burn a variety of fuels. When selecting a fuel for your multi-fuel stove, it is important to consider the stove's design. Different types of stoves are designed to be used with specific fuels. For example, some stoves are designed only to use white gas, while others can be used with kerosene, diesel, or wood. Additionally, some stoves are designed to use a combination of fuels. Understanding the design of your stove can help you select the right fuel.
Another factor to consider is the availability of fuel. White gas, kerosene, and diesel are widely available and can be found at most outdoor stores. Wood, however, is not as easily accessible and must be gathered in the wild or purchased from a speciality store. It is important to make sure the fuel you choose is readily available, as some stoves cannot burn alternate fuels without modifications.
Final Thoughts
Choosing the right fuel for your stove is an important decision that shouldn't be taken lightly. Different types of stoves require different types of fuel, and if you choose the wrong type of fuel, it could lead to safety issues and inefficient performance. Therefore, it's important to research the types of fuel available and the stove you plan to use to ensure that you are using the best fuel for your stove.
Get the right stove for your needs with the help of Stove Scotland. We are stove fitters in Scotland that will work with you to ensure that your stove will perfectly fit the style and dimensions of your room. As local market leaders, we have access to every stove and flue system available. Get a free quote now!