Imagine you and your family gathered in the living room, watching a movie, drinking hot cocoa and enjoying each other's company. All you need is a fireplace installation to make things perfect!
A stove that matches your kitchen's interior and goes with your other appliances is essential if you want to maintain a beautiful, uniform look throughout your home. Fortunately, there are a lot of variations of stoves to choose from.
The Difference Between a Gas Stove and a Wood Burner, most homeowners manage to narrow the options down to two types of stoves: gas and wood. To help you make your final decision, we've listed down the differences between a gas stove and a wood burner.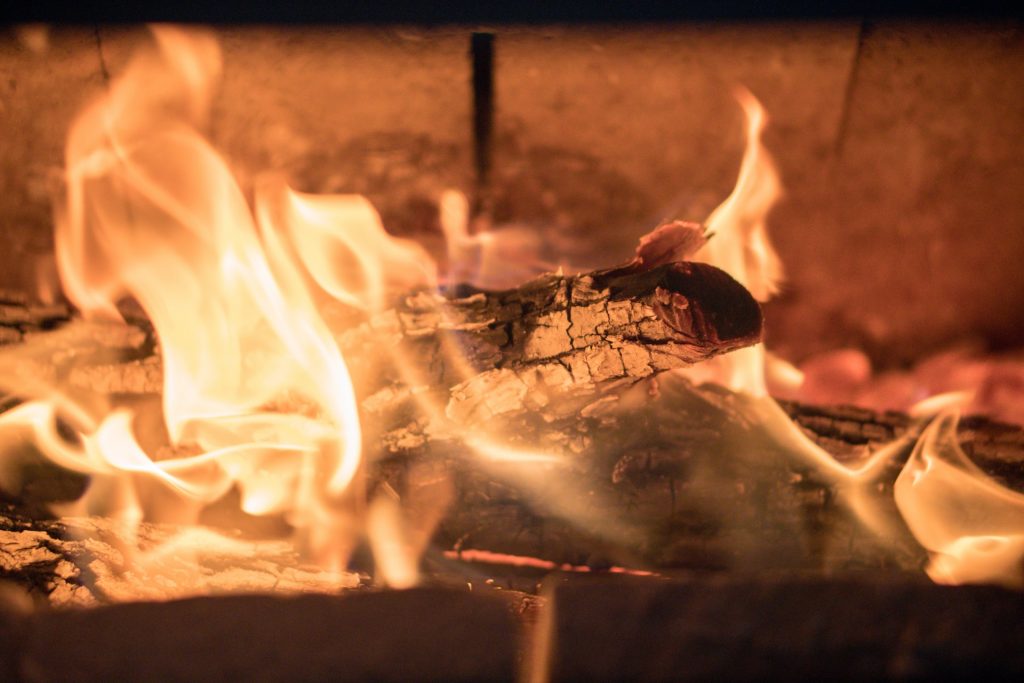 The Difference Between a Gas Stove and a Wood Burner
1 – Atmosphere
When it comes to creating a warm, homey atmosphere, the warmth coming from a wood burner is preferable, especially for people who react well to the crackling sound of fire and scent of wood. It reminds them of the feeling of home.
Meanwhile, a gas stove produces a different type of flame. With quality wood, it can replicate a wood burner and create a realistic glow that can still meet your standards.
2 – Ease of Maintenance
A wood stove drives dirt and smoke due to the firewood it burns, so it will involve daily cleaning. The burner and chimney are also expected to be cleaned and maintained if you want to avoid soot buildup that could lead to a fire or another accident.
With a gas stove, you won't have to deal with any leftover smoke or ash. Gas stoves appear to be low maintenance because the flame produced doesn't involve burning wood, so you don't have to worry about regular cleaning. You can instead opt for a yearly disinfecting of the gas stove to improve its lifespan.
3 – Energy Conservation Abilities
A wood burning stove still uses a traditional setup to initiate fire successfully. On the other hand, a gas stove uses an alternative to creating energy, gas being the most cost-efficient form of energy. So when it comes down to productivity, a gas fire is capable of lowering your electricity bills and still be able to light up the whole room.
4 – Safety
The safety of your household is crucial when it comes to operating appliances that make use of electricity and fire. Compared to a wood burner, a gas stove has no presence of fumes and toxic particles in the air, nor are there sparks and real flame. This means it edges ahead of wood stoves in terms of safety, especially when you have children and pets around you.
5 – Effectiveness
A gas stove allows you to produce controlled heat in an instant with just a push of a few buttons. A wood burning stove, however, will take a while to start as you have to burn enough logs to achieve your desired temperature.
6 – Affordability
A wood burner and a gas stove offer accessibility to properly heat your home. They also have a flue system where the gas comes out either through the chimney or exhaust. You can place both stoves anywhere you want as long as they meet the requirements.
If you want to install a gas stove, the main advantages you'll be enjoying are its practicality and affordability. Aside from that, gas stoves allow you to make adjustments to the heat, as opposed to a wood burner stove that doesn't have that kind of automatic feature.
Conclusion
Choosing the perfect stove to fit your lovely home depends on what you need. Your decision will be influenced by the factors above, which will guide you to purchase an appropriate range you know your family will benefit from for the years to come.
Are you in need of a stove installation in Scotland? Stove Scotland offers professional and reliable services, guaranteeing your stoves and fires are handled with great care. We will work with you to ensure that your stove will perfectly fit the style and dimensions of your room.
Don't have a Chimney? That's not a problem–we can fit your stove anywhere. Get in touch with us today to find out more!