The Beginner's Guide to Lighting a Wood Burning Stove: If you're interested in wood-burning stoves, you may be wondering how you can light that perfect fire. If you do some research, you'll find that these types of stoves need to burn in and should not produce too much smoke.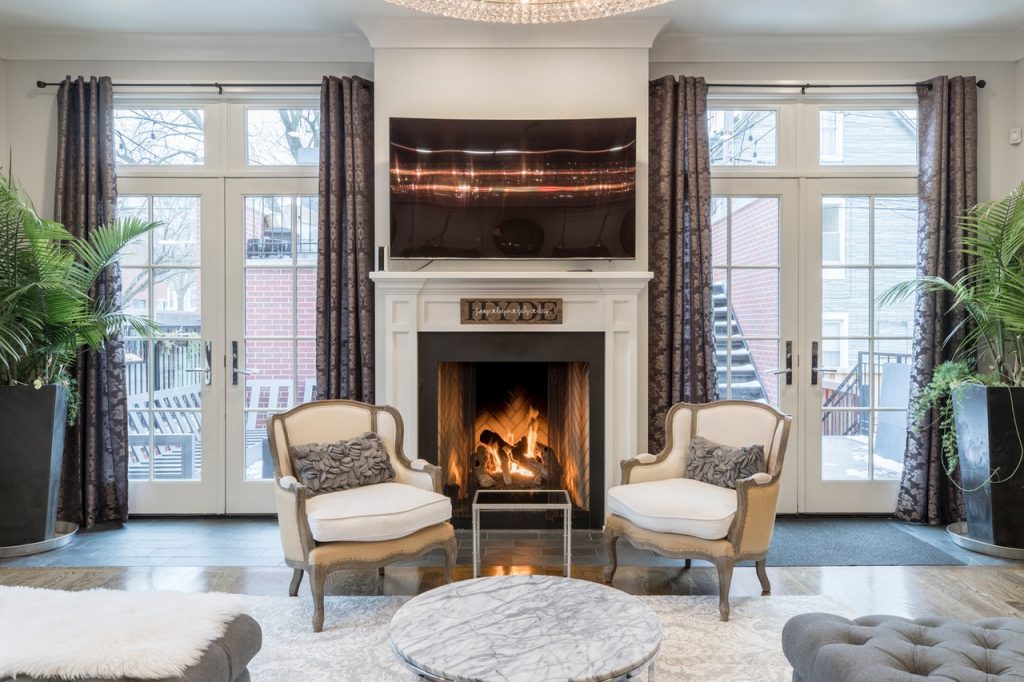 These stoves do look great and can add value to your home, so it's worth it if you learn how to get that fire going properly.
Materials You Will Need
1. For starters, you will need to collect some newspapers. You will need a few sheets to get a good fire started. If not, you can try other fire starters. You can buy this in a store or make your own. Some good materials for this include sawdust, oil-soaked paper, and more.
2. You will need some kindling wood. This is wood that is typically larger, but it also needs to be dry to make it burn more efficiently. You can buy bagged kindling wood or seasoned logs. Seasoned logs are darker-coloured and drier.
3. You can also use a lighter or matches to start the flame.
4. You may choose between fuel and coal, though the former is a more common choice for contemporary homes. It works well with firewood that has very little moisture.
5. Of course, you shouldn't be handling this process bare-handed. Make sure you have tongs to handle firewood. You can also use protective gloves as an extra measure, especially if you're concerned about bigger flames.
6. Finally, a poker or fire iron should help you stoke the flames. You can use it to stir the fire and make it bigger, and you can adjust your burning materials while the fire is already going.
How to Light Your Stove
When you have all your necessary tools, you can start your flame at last. With some easy steps, you should get your stove up and running in no time. This, of course, assumes that your stove installation is already done.
1. Get your stove ready for ignition by cleaning it up and getting rid of any flammable objects around it. Make sure the grates are properly placed as well.
2. Open up all your vents. This will allow your stove to have more air supply. This helps you create more heat and allows your firewood to catch on fire quickly. It's great for the beginning stage of lighting your fire.
3. If you have a chimney damper, you should make sure it is open. This will ensure that the smoke produced by your fire won't go into your home. This should be left open before you even start placing logs and the like.
4. Now, arrange your kindling and get it into the stove. The wood should have a good amount of space between the pieces, not being too clumped or far apart. You'll want to put paper on the bottom and wood on top. If your fuel is too cold, you can warm it up a bit before continuing.
Then, you will let it burn a little and arrange the kindling with your poker and tongs to make sure that it burns evenly. Leave your stove slightly open to let it catch fire.
5. Now, you can close the stove and let the fire expand. If needed (like if the fire dies out), you may add more logs and newspapers to make it burn more. From here, you should start adjusting your vents to control the fire. Your bottom vent can be slowly closed once you reach the flame level you need. Then, the top vent can be adjusted to increase or decrease the flame.
Conclusion
Now, you've got your wood stove burning beautifully! If you need to keep up the flame, you can add a little fuel over time. Just make sure you don't go overboard. Finally, always remember to clean up after using your oven.
Stove Scotland is the best place to get a reliable wood stove in Scotland. We carry top brands perfect for any home, so give us a call, and we can fit your stove anywhere—even without a chimney!