A wood-burning stove is an excellent alternative if you wish to reduce your heating bills at home. It is perfect if you want an efficient stove that provides three times more heat than regular heaters do. Although that sounds convincing, most people still feel hesitant about buying wood-burning stoves. One of the main reasons is what they don't know about the product.
If you wish to buy wood-burning stoves for your home yet feel like you still need to know a lot about it, this article is for you. Here are the basic things you need to know about wood-burning stoves before you decide to get them.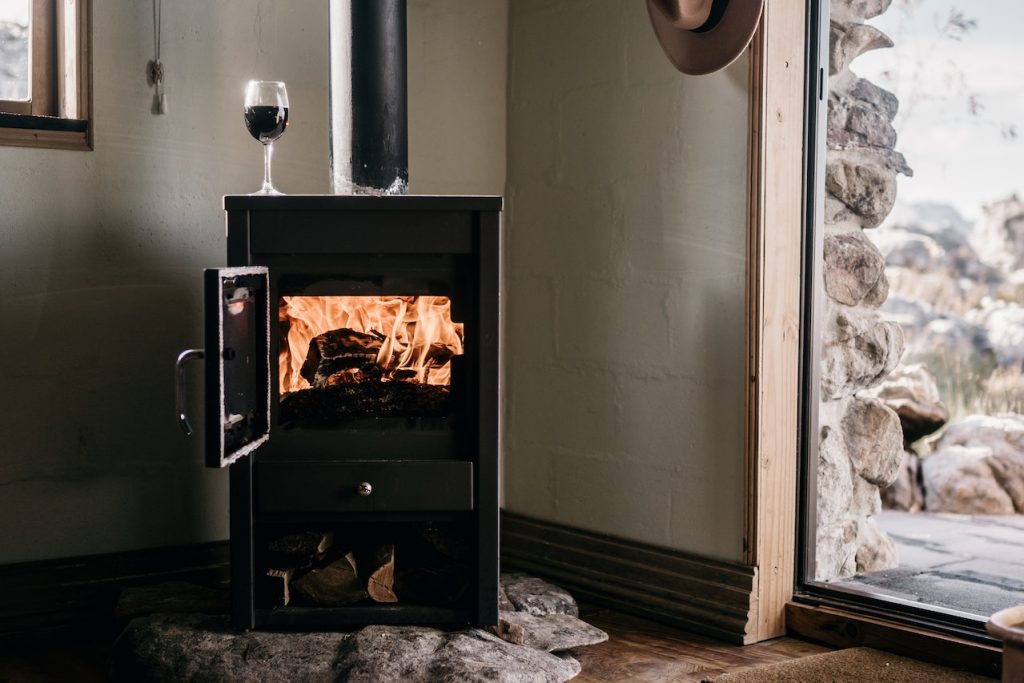 Reasons for Installing a Wood Burning Stove in Your Property
Besides the advantages mentioned above, here are more reasons you should consider having a wood-burning stove installed in your home:
It is a visually appealing addition to your property that could increase its value.
It can be installed anywhere in your home, making it the best option if you want to heat a specific area.
It gives off quality heating faster and more efficiently.
It is an eco-friendly alternative because it uses natural fuel.
You can stay warm even if there are power outages in your area.
Connecting Your Wood-Burning Stove to Central Heating
Making your wood-burning stove the centralised heating source in your home is possible. However, you need the help of a well-trained and experienced professional to do it for you. To give you an idea, here are the three ways you can do it:
Option 1: Through Plumbing Your Stove
This option is the most common way households connect their wood-burning stove to their hot water system. In this method, your stove becomes your system's radiator. For homes with an existing gas boiler, you can turn your boiler off any time and use your wood-burning stove as your central heater instead.
Option 2: Submerging Multi Coil
This method requires you to submerge multiple coils in a tank heated by your wood stove. The system works by acting as the heat exchanger in your household.
However, this connection requires specific placements. The whole system is powered by pressure from gravity. You need to install the tank higher than the wood-burning stove. Therefore, if your stove is on the ground floor, ideally, your system should be on the upper floor to make it efficient.
Option 3: Heat Accumulator Method
This method allows you to connect different equipment to your heat source, which is perfect if you need to have multiple heat sources at home. Using this method, you can link your other heating systems, such as your boiler stove, gas boiler, and solar panels. Through this method, controlling the underfloor heating using your wood-burning stove is also possible.
On Permit Requirements
You need to check with local authorities if they still require planning permission should you push through with your wood-burning stove installation. This is a necessary step for everyone's safety at home. As time progressed and technology advanced, protection measures were also updated over time.
In some areas, planning permission is no longer required, but make sure to check and comply with the legal requirements in your area. Different rules are employed, even in things as simple as altering or replacing your flue or chimney. In some cases, hiring someone registered under the HETAS competent persons scheme means that you no longer have to seek permission from local authorities.
Conclusion
The installation of a wood-burning stove might be intimidating at first, but buying the right stove and seeking help from the right people can make the experience more manageable. It would also help if you ask your manufacturer, supplier, and installer about the product to assuage any concerns.
Should you need a wood stove in Scotland, we are here to help. Stove Scotland aims to provide our clients with professional, honest and reliable service at affordable prices. We supply, install, and maintain wood-burning stoves. Please contact us for a free no-obligation quote.