Households in cold places rely on chimneys for warmth and comforts. There's nothing like sitting around the fireplace in the winter, feeling warm and snug. The chimney must be cleaned out regularly to get the most out of your fireplace.
Black, greasy stains on the walls of your fireplace, poorly burning fires, scents coming from the fireplace, and animals making noise inside the walls of your chimney are all things to look for when inspecting your chimney.
In this article, you're encouraged to take a closer look at each of the warning indicators that your chimney needs cleaning.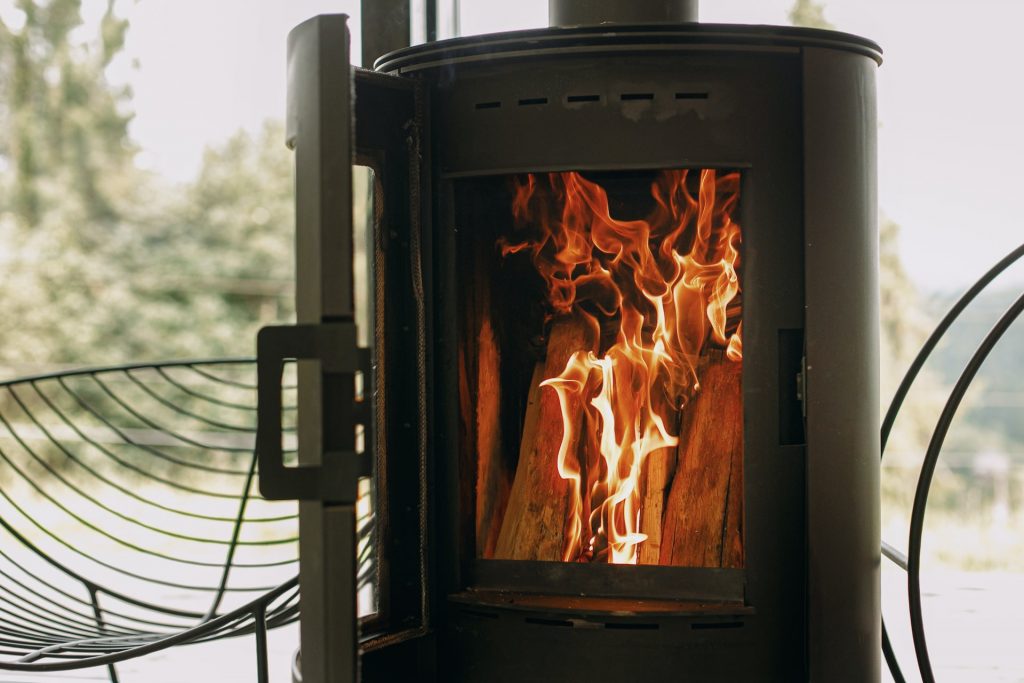 There Are Oily Spots on Your Fireplace's Walls
Creosote is a tar-like material that forms black, oily streaks on the walls of your fireplace. This stuff can accumulate all the way to the top of your chimney, obstructing airflow. Because of the reduced airflow, fires burn cooler and more irregularly.
Your Fire Isn't Burning Well
It's possible that you're having trouble starting flames in your fireplace because the chimney is clogged or the fireplace damper is malfunctioning. Both of these problems can prevent a fire from receiving enough oxygen to burn effectively.
Also, starting a fire may be challenging with a dirty chimney. It might make it difficult for your wood to get the oxygen it needs to start a fire.
There Are Animals Inside
Animal nests might clog your chimney and catch fire when you're burning wood in the fireplace. Bird nests are most typically discovered covering the vents at the very top of your chimney. However, squirrels are also known to build nests for their young in chimneys.
These indications are simple to recognise, but the next step is to guarantee that your home is safe from fire damage. You can either hire a chimney sweep or clean your fireplace and chimney yourself.
You can also hire a home inspector to assess your chimney for compliance.
Soot and Black Creosote Begin Surfacing
If pieces of chimney soot or creosote fall on your wood from the chimney, you have a creosote buildup problem and the chimney has to be cleaned. It's time to have your chimney cleaned if you find your damper is entirely black.
The Chimney Doesn't Have Air Flow
If the damper is open, you may often feel a flow of air travelling up the chimney even if there is no fire. Observe if there is no airflow or movement of any type, even on a windy day. If that's the case, it is a sign that your chimney needs to be cleaned.
It's also telling if the chimney smoke doesn't rise up the chimney as it once did. Air is supposed to flow up the chimney. If not, a layer of creosote might clog the pipes, which means it's time to clean it.
Conclusion
Creosote can come in microscopic flakes, which can irritate and injure your airways. You'll scrounge a lot of creosote when cleaning your chimney. It usually comes off in large chunks that can be thrown away. Prioritise your well-being, and use a disposable breathing mask when cleaning out your chimney.
If you're looking for top-grade log-burning stoves in Scotland for your newly cleaned chimney, you will find that and more at Stove Scotland! We're market specialists with extensive knowledge of stoves and fires.
We will work with you to ensure that your stove will precisely fit the design and proportions of your room. Check out the brands on our site today!