A fireplace will make for a cozy bonding experience between you and your loved ones, especially during the cold months. However, this intimate shared experience may take a turn for the worse if your fireplace spills out smoke. This is not pleasant for anyone, least of all the homeowner. Fortunately, there are measures that can be taken to ensure that this never happens.
Smoke spills can happen in fireplaces or wood stoves that are not properly vented and maintained. To make sure that your fireplace or wood stove never leaks smoke, this article will shed some light as to the possible reasons why smoke spills happen and how they can be prevented.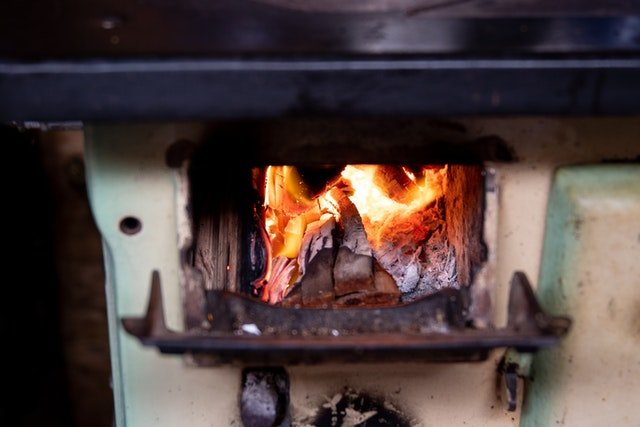 Reasons for Chimney Smoke Spills and How to Prevent Them
1 – An Obstructed Flue
There are many causes for an obstruction to form in the flue of your fireplace. You may either have a deteriorating chimney, debris from a bird's nest, or something else standing in the way of the smoke successfully escaping through the chimney as it should.
How to Prevent This: To prevent an obstructed flue, regular maintenance of your chimney is needed. To determine if you have this problem, light a sheet of newspaper on fire and look to see if the smoke will come back down.
2 – Downdraft Pushing Smoke into the Home
This is quite self-explanatory. Wind or some other downward draft will cause the smoke to come back down the chimney and into the house.
How to Prevent This: The main reason why the smoke is not exiting your chimney as it normally should be identified first. Possible reasons may be that your chimney is too short, the negative pressure in your home, or that there are too many bends in the flue. Contacting an expert in chimney or fireplace installation will help you narrow down the possible cause.
3 – Using Wet or Unseasoned Firewood
Wet or unseasoned wood may let off steam or smoke if it is lit on fire to burn in a fireplace. The telltale sign to look out for is that the ends of the wood are cracked. Keep a watchful eye out for this when you choose wood to put into your fireplace or stove.
How to Prevent This: Make sure that you only purchase firewood from a reputable source. On top of choosing only the highest quality of wood, you should ensure that the wood is dry before lighting a fire using it. If you know the wood still has moisture in it, give it ample time to dry in the sun before using it for a fire.
4 – A Faulty Fireplace or Stove
There may be components of your fireplace or stove that have become under par because of lack of proper maintenance. If you own an older house try to recall when the last time was when you had your fireplace looked at and maintained by a professional.

How to Prevent This: Make sure to have your fireplace or wood-burning stove checked at least once a year before the winter months roll in.
Conclusion
If you notice that your fireplace or wood-burning stove is susceptible to leaking smoke, it is a good idea to have these issues fixed before the cold sets in. Performing regular maintenance on your fireplace, chimney, and wood stove will also be invaluable, particularly before the cold winter months arrive.
However, if you are in the process of building a new home or renovating your current home to include a fireplace or wood-burning stove, the best prevention method is to ensure that all the components and parts work as they should.
Should you have the need for fireplace or stove installation, contact Multi-Fuel & Wood Burning Stoves in West Lothian! We are market experts with a comprehensive knowledge of stoves and fires, we will work with you to ensure that your stove will perfectly fit the style and dimensions of your room. We supply top brands such as Merlin, Aduro, Pod, Askgard, Termatec, and Burley and are confident that we can find the perfect match for you. Don't have a Chimney? That's not a problem – we can fit your stove anywhere! Call us today and get your home a brand new fireplace!