It's always a great feeling to be welcomed—but definitely not by the smoke coming from your wood stove's front door! It could be frustrating to get smoke in your face as you try to reload the wood in your stove, but the smoke always finds its path to an open door.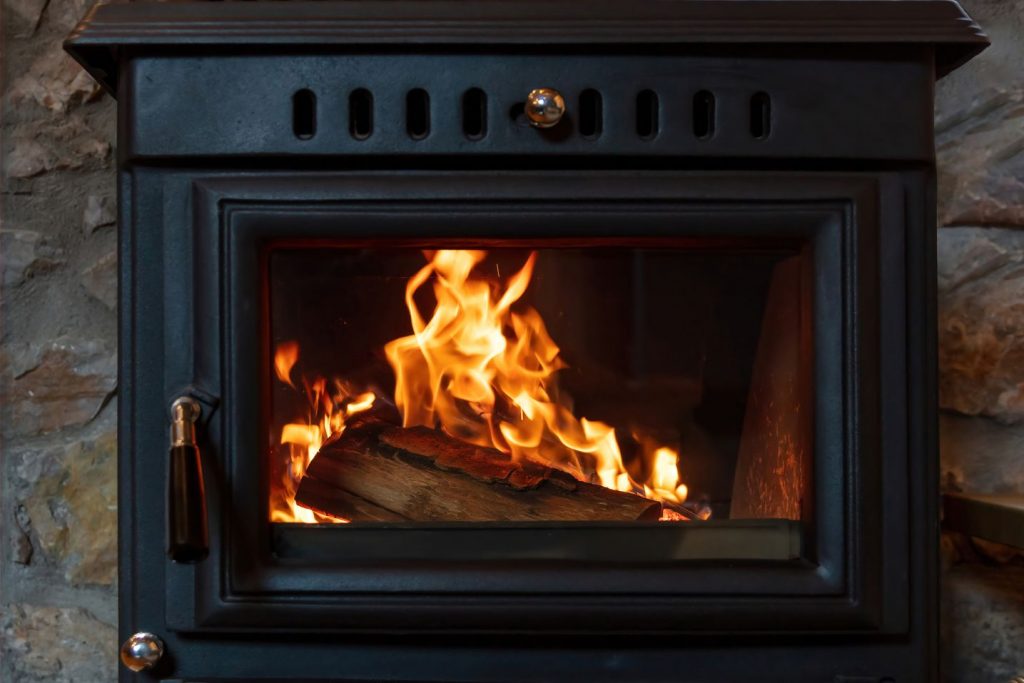 Given that, no matter how much you hate that smoke coming from the woodstove, they will keep finding its way out! Despite that, there are some things you can do to at least manage and lessen the smoke. To give you a bit of an idea, here are some helpful tips you can consider:
Ensure that the catalytic combustor bypass is engaged
If your wood stove is equipped with a catalytic combustor, make sure that it's on bypass before you open the door. This will help aid in directing the flow of the smoke up and out of the chimney instead of finding its way to the open door.
Aside from that, make sure that it is also free from dirt and clogs. If there is a clog, the smoke won't get bypassed—which would render it entirely useless.
Check if there is an accumulation of ashes in the firebox beside the combustor. You can brush the ash using a vacuum or a soft brush. There are times you need to remove the combustor to ensure that it will be thoroughly cleaned, so take some time to do so before you use your stove again.
Use non-resinous hardwoods
If you didn't know, oily and wet wood often brings more smoke than seasoned hardwoods. This is why if you want to reduce the amount of smoke produced in your wood-burning stove, choose to use only seasoned hardwoods! Apart from lessening the smoke they produce, these also provide an efficient burn too.
Load towards the back of the stove
When you reload wood stoves, make sure to rake the coals towards the front and load the new logs towards the back. This strategy will help prevent smoking from coming from the wood-burning stove!
Aside from that, remember not to reload when there are still flames! Doing so will only create more smoke that will surely go out as soon as you open the door.
Crack the door before opening it
You may notice that the airflow inside the wood stove changes when you initially crack the door of your stove. As such, ensure that before totally opening the door, gently crack the door and wait for around 10-20 seconds. After that, a new airflow pattern will be created. You can then open the door slowly afterwards.
Turn off the fans near the wood stove
All kinds of fans near the stove—kitchen fans, the stove's blower fans, and even exhaust fans in the bathroom—should be turned off. This will make it easier for the smoke to stay inside the stove instead of being funnelled out of it.
Conclusion
There are various advantages of using a wood stove; however, it could be frustrating to have all that smoke milling about whenever you open it up! As such, it is necessary to learn how you can operate and maintain a wood stove while minimising the smoke it produces. You can also ask an expert for help when it comes to getting rid of the smoke from your wood stove.
Are you looking to buy the best log-burning stoves in Scotland? Stove Scotland has got what you need! We will work with you to ensure that your stove will perfectly fit the style and dimensions of your room. Contact us today to learn more!