The sun is shining, and the birds are chirping—you know what that means: summer is in full bloom! As the season of possibilities, summer is arguably the best time of the year, when you can do whatever you wish without being hindered by icy snow, deathly cold winds, or power outages.
With summer underway, it's essential to make the most of it while you can! However, before you can fully enjoy the season and take advantage of what it has to offer, you must first take care of your stove.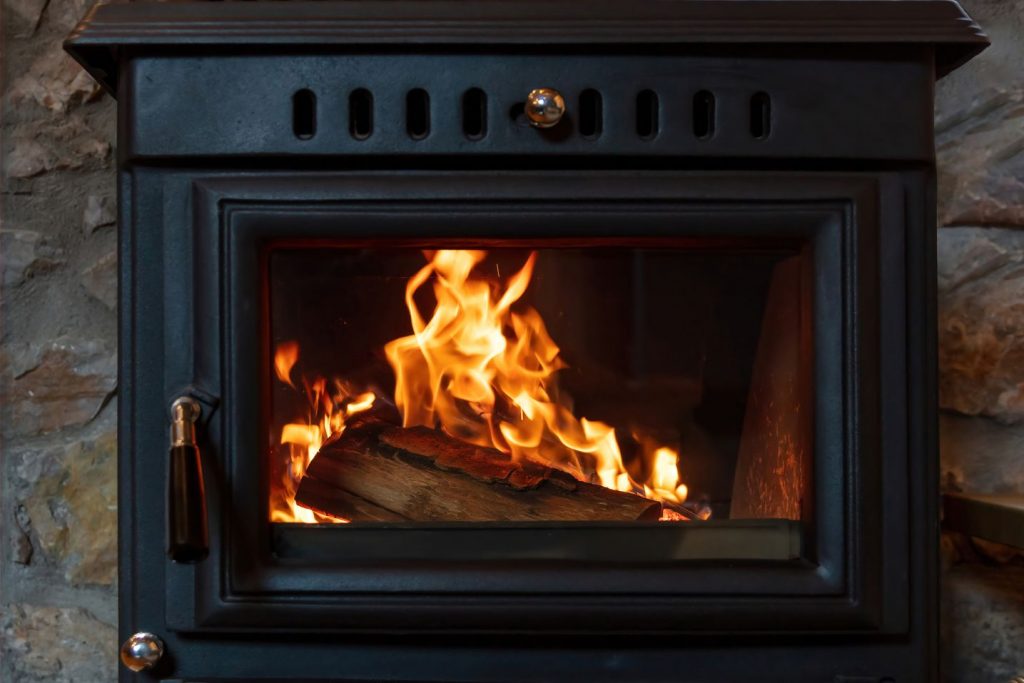 Summer Stove Care
Although you can store your winter clothes in the back of your closet, a stove isn't that easy to put away. Your multi-fuel stove or wood burner may not be helpful during the spring and summer months, but it will be necessary for keeping the home warm once fall arrives.
Instead of setting it aside and forgetting about it until you'll need it again, you must take good care of it to ensure its performance throughout the year. Since you won't have to use your stove during the summer, it's a good idea to take this time to give it some tender loving care.
Do You Need a New Stove?
Although taking care of your stove is essential, keep in mind that no amount of servicing could restore a broken stove. Before going ahead with your stove maintenance, make sure to take the time to determine if it's still in working condition or if it looks like it might give away during the first winter night.
To decide whether you should stick with your stove or call a stove installer to replace it with a newer one, watch out for these signs:
It was manufactured before 1995
There are signs of warping and cracking
The stove produces a lot of smoke
You need to use more wood fuel than before
How to Maintain Your Stove
If you're sure that your stove can survive a few more winters, then the next thing you have to do is maintain it so that it can operate efficiently and safely. Once the weather is looking a little better, treat your multi-fuel stove or wood-burning stove so that you're ready for the holidays.
Below are some tips for maintaining your stove's performance:
Remove Ash and Debris
Before anything else, clean the remaining ash, soot, and debris inside the stove. Take more time on the glass door and fire gate, as those are the areas that accumulate a lot of debris.
Clean the glass on the stove door with a stove glass cleaner, a scratch-free pad, and a clean cloth. If your fire grate has become worn, you can have it replaced, but make sure that it fits properly.
Apply a Fresh Coat of Paint
Refresh your appliance with a new paint finish! If you want to hide any scratches and blemishes, painting it with heat-resistant stove paint will cover them, leaving no trace of the imperfections.
If you're simply rejuvenating your stove's existing finish, then you only need one oat. On the other hand, if you're painting bare metal, you'll have to build up the finish in several layers, letting it dry in between coats.
Remove Rust
Rust is hardly a problem with modern multi-fuel stoves, but it's better to check to avoid any issues in the future. If you find rust in your stove, remove it with wire wool and reapply stove paint so that it looks good as new.
Conclusion
The arrival of summer opens up many opportunities to have fun, but there are also several responsibilities you have to fulfil before enjoying the season. During the fireplace offseason, it's crucial to properly prepare your heating unit so that you can get everything back up and running when you need to use it again in the fall and winter.
Are you looking to maintain or replace your multi-fuel or wood stove? Then, leave it to our team at Stove Scotland to address all of your stove needs! Our business is committed to providing Scotland and the UK with high-quality service and excellent customer satisfaction. Get your free quote today!