Multi fuel stoves allow you to burn several different fuels. This feature is perfect if you live in a location where firewood is inaccessible or want to switch from burning one type of fuel to another.  They also won't readily produce carbon monoxide when you're not using wood. Most models are also highly efficient, easy to use, aesthetically pleasing, and long-lasting. However, there are some things to remember so that you can maximise their use. To make the most of them and learn about the best fuel to burn using them, use this article as your guide.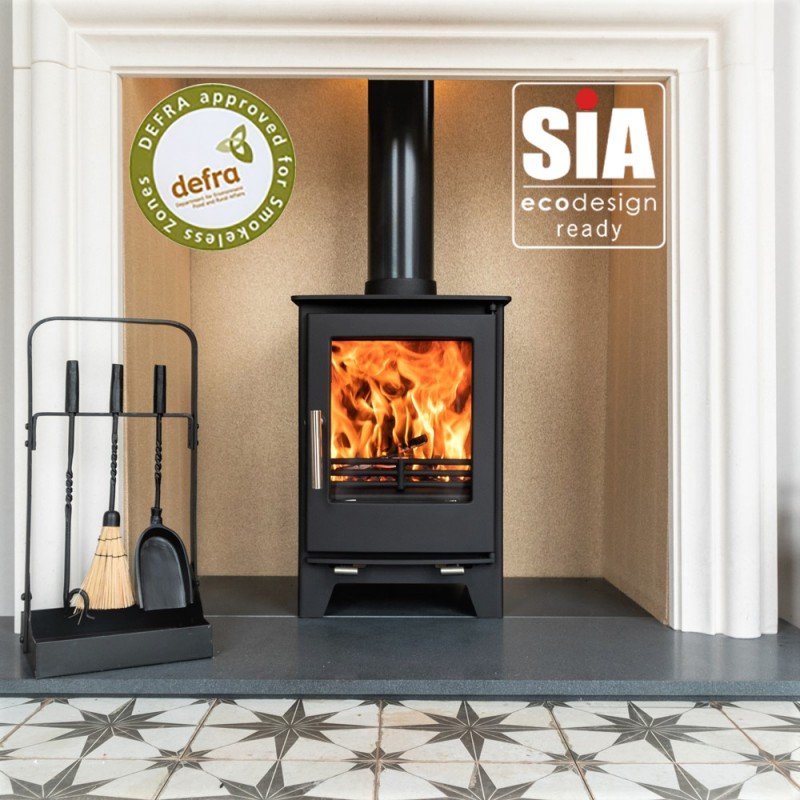 What Is the Best Fuel for My Multi Fuel Stove?
Multi fuel stoves can burn coal, smokeless fuel, and wood. Burning the best fuel for your stove is important. Note that burning both wood and coal on your stove at the same time is not advisable because it can damage your flue lining. Your stove system can erode when the sulphuric acid in coal and the high moisture levels in the wood combine.
If you want to burn coals, place them on the vented grate of your multi fuel burner. This feature will let the fire take in the air from below. Burning them or smokeless fuels is important if you live in a smoke control area. On the other hand, if you want to burn wood, use a solid base and let the logs sit on a bed of ash to take the air from above. Look for a stove with a wood-burning kit, regular log burner, or removable grate if you opt to stick to burning logs.
What Is the Best Smokeless Fuel for My Multi Fuel Stove?
If you're wondering which smokeless fuel is best to use for your multi fuel stove, you should try anthracite or hard coal. It is characterised by high carbon content and several impurities, and it produces less dirt, creosote, pollutants, and smoke when burnt, making it clean-burning and efficient. Thus, it can be used in smoke control zones and reduces the risk of chimney fires and blockages. It is also more compact and much harder than regular house coal.
Anthracite may seem more expensive than house coal since it is less readily available, but it burns at a hotter temperature. Therefore, using it is better in the long run because you won't need to use it as much. It can last longer than normal coal, allowing you to get more value for your money.
How Do I Burn Anthracite in My Multi Fuel Stove?
Compared to normal coal, anthracite is a little more challenging to light. It is so much denser, which means it needs a higher temperature to burn. To start, use a clean grate and dry hardwood that can produce high levels of heat. Once hot, begin adding small pieces of anthracite.
Conclusion
Using your multi fuel stove is an efficient way to keep yourself warm and attain your desired indoor temperature. To enjoy its benefits to the fullest, remember the information in this guide. Make sure also to invest in a high-quality stove and choose a trusted brand and supplier like us.
If you're searching for the best-quality multi fuel stoves in Scotland, reach out to Stove Scotland. We specialise in the supply, installation, and maintenance of multi fuel stoves and supply top brands, like Merlin, Pod, Burley, and more. Contact us to request a quote!