It might come as a surprise to some, but investing in a wood-burning stove can save you on fuel expenses. Instead of relying on your heating system to make your house warmer, you can lower your thermostat and use a wood-burning stove to stay cosy. It's even possible for you not to use your furnace at all and use your stove to warm yourselves up. No matter what heating method you use, it's always best to maximise your savings.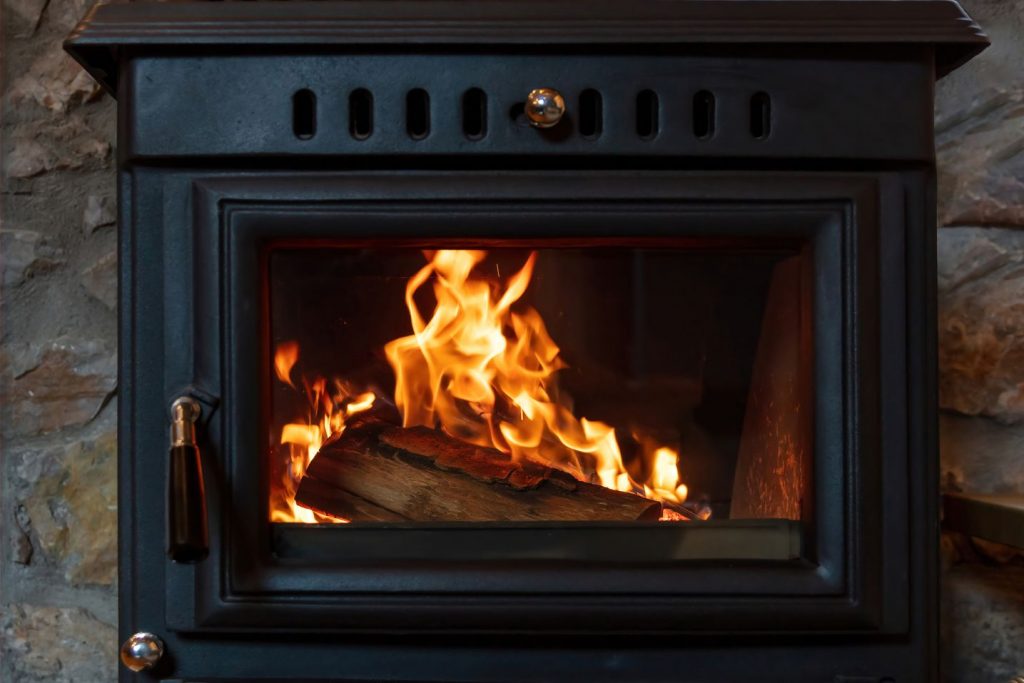 How Can a Wood-Burning Stove Help You Save Money?
1. Choose the Right Stove
Old wood stoves are not as efficient as new ones. This means they will need more fuel to heat your living spaces properly. As such, it is best to invest in an up-to-date wood stove in Scotland. Ones with EPA certification keep emissions low and are certainly more efficient than those that don't.
2. Pick the Right Size for Your Living Space
It is always best to choose log-burning stoves appropriately sized for your living space. If you buy one that is too small for your home, it will not be able to keep you warm enough. However, if your wood stove is too big, you'll end up running it on low most of the time. This means you'll burn more fuel and even cause black glass. As such, it is best to have a wood stove that can be run on medium to medium-high when you're at home. You should also be able to turn it to low when you're asleep.
3. Install the Stove Properly
Proper installation allows you to maximise the benefits of owning a wood stove. When you do so, you will also reduce your wood consumption. Consider the correct venting and placement of your new stove. When installed correctly, you can produce more heat and decrease the time spent tending to ineffective flames. Stove fitters in Scotland can help you with this endeavour.
4. Always Use the Right Fuel
No matter how you acquire your fuel source, you need to ensure that the logs you use are well-dried. You can use a wood moisture meter to ensure that the moisture content of the logs is not higher than 20 per cent. After all, wet wood is hard to start and slow to burn. As a result, instead of keeping you warm, all of the energy will go to drying out the wood.
How Can a Wood-Burning Stove Help You Save Energy?
Log-burning stoves in Scotland are continuously becoming more efficient at heating homes. This heat source produces enough warmth for an entire residence during the coldest days of the year. In fact, a traditional wood-burning fireplace has a heat efficiency of only 10 per cent. On the other hand, a wood stove in Scotland can give three times the amount of heat while only using half of the wood used by a fireplace.
Log-burning appliances, including stoves, are up to 50 per cent more energy-efficient than older, uncertified units. They also burn 30 to 50 per cent less fuel just to produce the same amount of heat. If you happen to have your own wood supply, you will be saving even more money in the process. By planting trees that grow quickly, such as poplar trees, you will have enough firewood to last you for a long time.
Conclusion
A wood stove in Scotland is an excellent addition to any home. You have a reliable and efficient source of heat during winter, and you will also save money and energy whenever you use it. If you are searching for a company that can fit a stove in your home, we have you covered.
Stove Scotland offers the best log-burning stoves in Scotland. We have all the knowledge and skills necessary to fit your desired stove into your house. No matter what the style and dimensions are of your room, our stove fitters in Scotland can find a way to find a perfect fit. If you are interested in our services, contact us today.