As your wood burners work too hard to keep you warm and comfy during the cold winters, the glass slowly gets dirty and blackened over time, too. You can clean your stove at any given time, but Spring may be the best time to do so if you want to restore the log burner close to its original state.
First of all, because it's now brighter both in the mornings and evenings, you could better see how murky the stove glass really is. Also, you won't be using your wood burner as often, so you can enjoy seeing that stove's sparkling clean glass for much longer.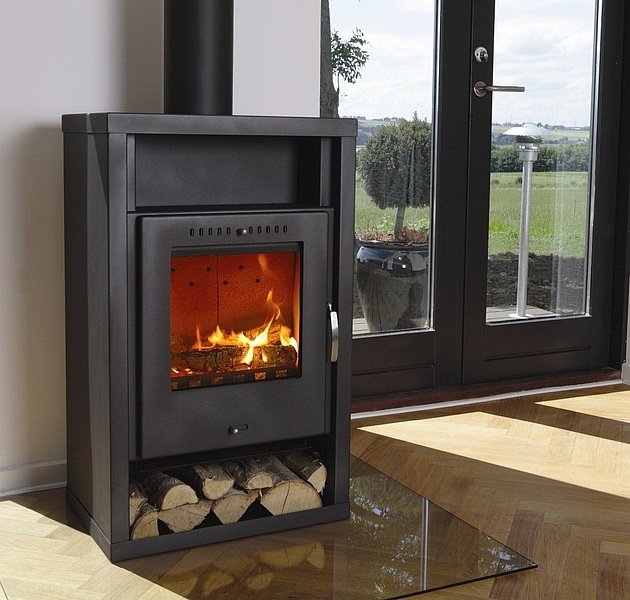 But how do you clean the wood burner glass properly? Here are some tips from Stove Scotland, your trusted stove installers:
What to Do Before Starting
Make sure that your stove glass has already cooled down enough before you start the cleaning process. Don't believe those who say you need to clean the glass while it's still warm. You can still clean it thoroughly even when it's already cool. It's safer that way, too.
Before cleaning the glass, sweep out the ashes from the stove's bottom and keep them in a container as you could use them later for cleaning (unless they're coal ashes). You should also loosen and remove any debris on the glass door and the surrounding parts.
Clean Using Wood Ashes and Old Newspaper
Have your cleaning tools and materials ready You are going to need several sheets of old newspaper, leftover wood ashes, a bucket of warm soapy water, and a cleaning cloth. As a reminder, you shouldn't do this method with coal ashes because it's likely that there would be hard particles that could be damaging to the glass.
Now that you have everything ready, here's what you should do:
Wipe the glass from the inside using the soft cloth dampened with soapy water. You can significantly lessen the soot buildup in this step but know that it's going to need a lot of effort on your part!
Scrunch up the sheets of old newspaper until you have paper balls. You are going to use these to scrub the glass.
Dip one ball into the soapy water and then into the container with old wood ashes, then gently scrub the stove glass using circular motions. You can repeat this step multiple times until you achieve the desired result.
Once you're done, you can wipe away any residue using a clean cloth.
Other Options for Cleaning
Perhaps you're not comfortable with the idea of using wood ashes to clean the stove glass. You can use these other options and get similar results:
Oven Cleaner
If you prefer using chemicals for cleaning, you can opt for an oven cleaner or any household cleaning solution to thoroughly clean the stove glass. Just ensure that the product you're using can be used on glass. Also, be mindful of the cast iron parts that might get damaged by the chemical solution.
Bicarbonate of Soda and Water
Another option is the bicarbonate of soda and water, which is proven effective in cleaning stove glass. This is an excellent option if you don't like the idea of using chemicals for cleaning.
How to Keep the Wood Burning Stove Glass Clean
As mentioned, the best way to ensure the wood burner glass stays clean is by burning the stove correctly. When the fire is producing as little smoke as it possibly can, your glass will be cleaner than usual, too. The furnace should also burn clean fuels at an efficient temperature.
You should also burn dry seasoned wood or at least a low sulphur smokeless coal. It's because wet wood produces more smoke compared to dry wood.
Conclusion
Keeping your wood burner and the stove glass clean is one of the best ways to ensure that your stove lasts long. By following the tips shared in this article, you can ensure that the glass will be squeaky clean and beautiful again. If you find that no matter how hard you clean, you can't restore your stove to its former glory, you might want to consider calling a trusted team of fireplace installers in Scotland so you can have a new one.
Stove Scotland offers fireplace installation in Scotland and the UK. Contact our team today, and we'll make sure you get a stove that perfectly matches your needs!