Wood-burning stoves are under fire, with new statistics identifying them as a "significant contributor" to tiny particle pollution. But it's not all bad news: the same study reduced the projected share of particle pollution caused by wood stoves from 38 per cent to 17 per cent.
These tips will help maintain your wood burning stove as energy-efficient as possible. Read on!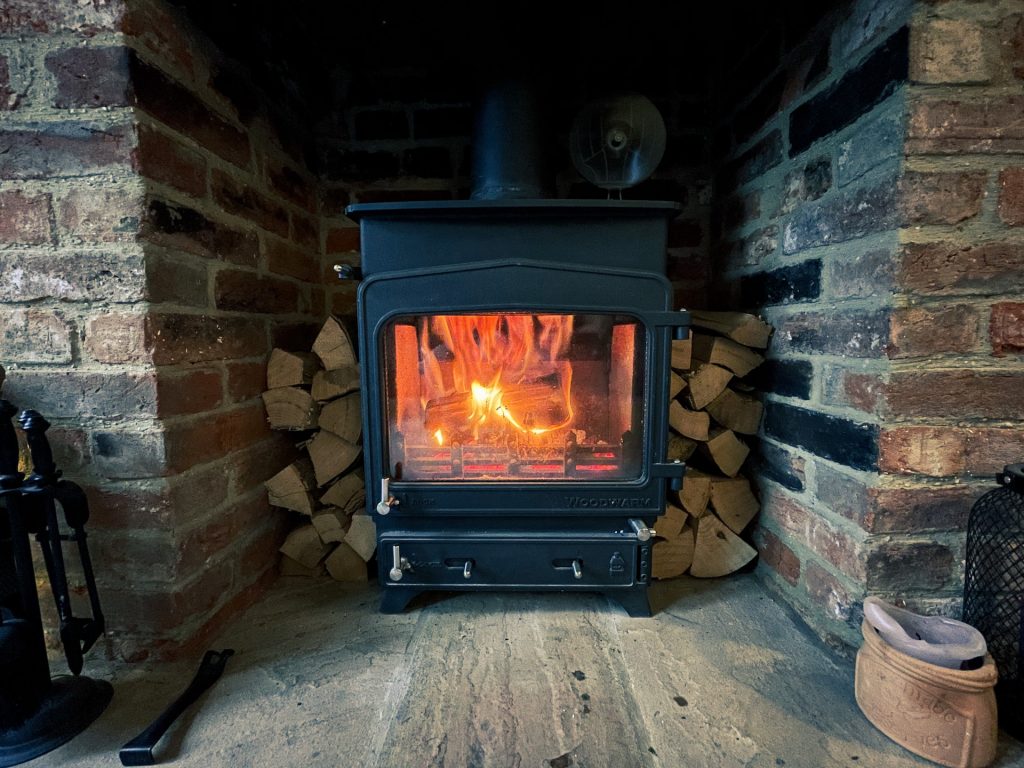 1. Upgrade to an Eco Model
Wood-burning stoves must comply with clean air legislation as well as construction codes. The new EcoDesign guidelines, which took effect in January 2022, require all newly built appliances to be cleaner and more efficient. Look for stoves that are at least 75% efficient (meaning that 75% of the heat goes directly into heating a room); however, the most recent versions are up to 90% efficient. It should be noted that open flames only provide 15-20% efficiency.
2. Choose the Right Equipment for Your Space
The size of the appliance you need depends on the size of your room and how often you use your stove. Remember that a stove should be only one part of a total heating system. To ensure you're getting the heat you need, consider the BTU output, which is the amount of heat it puts out per hour.
3. Use the Right Kind of Fuel
The most critical factor in ensuring optimal wood-burning is selecting the correct fuel for your wood-burning stove.
Kiln-dried firewood logs are placed beneath a bench, with boxes of Lekto Wood Fuel on top.
The best wood for the job will be extra-dry, seasoned firewood with a moisture percentage of less than 20%, which is the perfect moisture level for burning wood effectively while also lowering emissions and soot formation.
Aside from burning more effectively, using seasoned and extra-dry firewood ensures minimum smoke and ash for a healthier wood-burning stove, making maintenance easier and keeping the device running at its peak during every burn!
4. Maintain Regular Stove Maintenance
A wood-burning stove requires a lot of regular care, from clearing away extra ash to repainting your appliance, to keep burning your wood as effectively as it should.
Whether you need to repair problematic components, remove harmful corrosion, or just clean the interior of your stove, you should always keep your wood-burning appliances in good working order before beginning to use them more regularly. Proper maintenance and repairs will not only help you burn your firewood more effectively and conserve precious energy, but they will also save you a lot of money in future repairs!
5. Learn When to Use Your Burner
A wood burner isn't the most effective way to heat your home, and it should only be used to supplement a renewable heating system.
For example, in a home with a ground source heat pump or an air source heat pump, you may need to utilise a wood burner on occasion during freezing weather.
Conclusion
If you use the proper wood-burning techniques and make sure you have the right wood-burning appliance for your home, you should be able to create a safe, efficient, and comfortable environment for you and your family.
The perfect combination of contemporary technology with age-old philosophy, wood-burning stoves offer you the means to keep warm and comfortable throughout the chilly winter months.
Are you looking for stove fitters in Scotland? Stove Scotland can help! Our team is composed of professional tradesmen who are all experts in installing stoves. We take a custom approach to each space, even if you don't have a chimney, so that you can achieve the wood burner stove of your dreams. Don't hesitate to contact our team today for a free quote!