Maintaining your wood-burning stove is an important part of keeping your kitchen functioning properly. Regular stove maintenance can help prolong the life of your stove and keep it running smoothly. With a few simple steps, you can ensure your stove is in tip-top shape and running efficiently: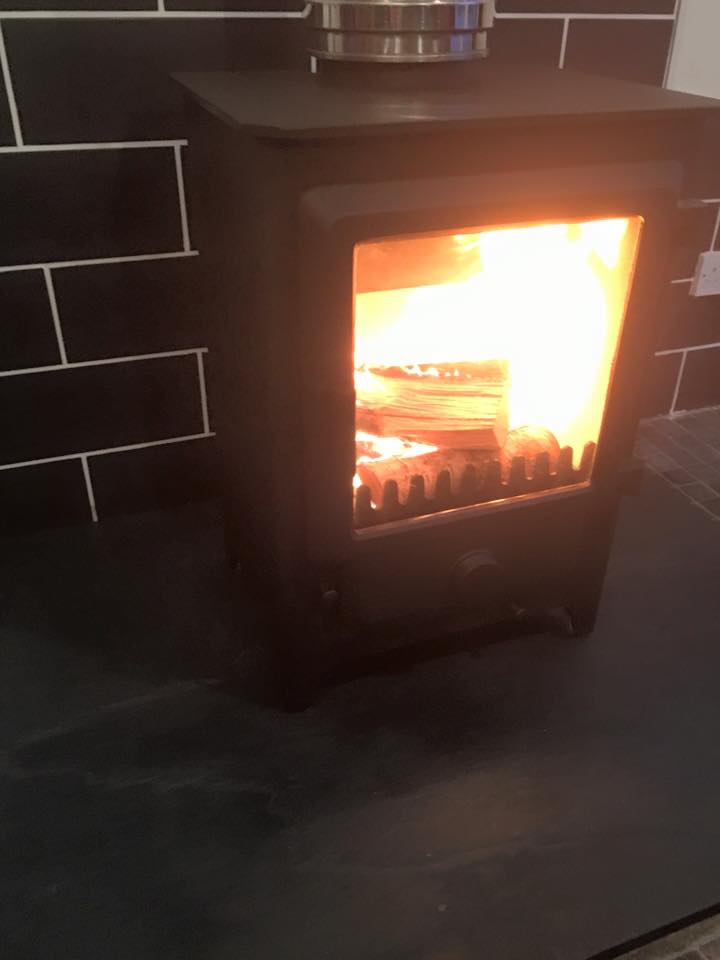 Clean Your Chimney Regularly
The chimney is the venting system of your stove that allows for the release of smoke and other byproducts of the combustion process. As these byproducts accumulate, it can restrict airflow and reduce the efficiency of your stove. Over time, debris and soot buildup in the chimney can even become a fire hazard.
Regularly cleaning the chimney is the best way to prevent these problems. You should begin by using a vacuum with a long hose attachment to remove any large debris in the flue. Then use a chimney brush to scrub the walls of the flue to remove any soot or residue. You may need to repeat this process several times to ensure that the flue is completely clean.
Use Dry Firewood Only
When it comes to maintaining your stove, one of the most important steps is to only use dry firewood. This is essential if you want to keep your stove functioning properly and prolong its life. Damp wood can cause a number of problems, such as producing excessive smoke, producing a sooty residue on your stove, and even causing a fire hazard.
To ensure you are using dry firewood, it is important to purchase firewood that has been properly seasoned and stored in a dry place. If possible, try to buy firewood that is labeled as 'fully seasoned' or 'kiln-dried.' This will ensure that the wood is completely dry and ready to use. It is also important to store your firewood in a dry place, such as a shed or garage, to ensure it remains dry and doesn't absorb any moisture.
Get Your Stove Serviced on a Regular Basis
One of the most important steps in regular stove maintenance is getting your stove serviced on a regular basis. This will help detect any underlying issues that could cause future problems and help you fix them before they become more serious. Depending on the type of stove you have, a qualified technician should be able to provide you with a professional service that covers everything from cleaning to checking for any potential faults.
Check the Seals
The seals on your stove are the rubber or plastic strips that line the edges of the stovetop, the oven door, and the burners. These seals are designed to keep heat, moisture, and debris from escaping the stove. Over time, these seals can become worn out, cracked, or otherwise damaged. If the seals on your stove are not in good condition, heat may escape, and your oven may not reach the desired temperature.
To check the seals, start by inspecting them visually. Look for any cracks, tears, or other signs of wear and tear. If you find any damage, you should replace the seal immediately. If the seals appear to be in good condition, you can test them to make sure. To do this, turn the oven to its highest setting and put your hand over the seal. If you feel heat escaping, the seal is not properly sealed and will need to be replaced.
Always Empty the Ash Pan
As you use your stove, ash and debris will accumulate in the ash pan. This can cause the stove to become clogged and run inefficiently. To avoid this, it's important to empty the ash pan after each use. You can easily do this by using a vacuum cleaner and hose attachment.
If you don't have a vacuum cleaner, you can use a dustpan and brush to remove the ash and debris. Make sure you wear gloves and a mask when doing this to avoid getting any ash on your hands or face. Once all the ash has been removed, use a damp cloth to wipe down the ash pan and the surrounding area.
Let Air Flow Through When Not in Use
One of the most important steps to take is to let air flow through your stove when it is not in use. This will help your stove to cool off and will also reduce the risk of a fire. You should make sure that the burner grates, cooktop, and any other parts of the stove are not blocked by anything. Additionally, make sure that any combustible materials are kept away from the stove.
Conclusion
Proper wood-burning stove maintenance is crucial in order to ensure the safety and longevity of your stove. Regular cleaning and maintenance can help prevent dangerous situations and costly repairs. Additionally, regular maintenance can help extend the life of your stove and help keep it running efficiently. Taking the time to regularly clean and inspect your stove can help you save money in the long run and keep your kitchen safe.
At Stove Scotland, we are passionate about providing our customers with the best in multi-fuel and wood-burning stoves. Our team of experts in West Lothian has an in-depth understanding of these types of stoves and their installation, so you can be sure that we can find you the perfect stove to suit your home and lifestyle. We will work closely with you to make sure that the stove you choose fits in with the design and size of the room.