After purchasing a wood-burning stove, the temptation to adorn your fireplace with touches of rustic decor is a strong pull. After all, there's no better way to draw the focal point of your upgraded kitchen than to let your imagination run wild. However, safety should always come first. Whether you're after something earthy or elegant, consider these tips for keeping your space both stunning and hazard-free.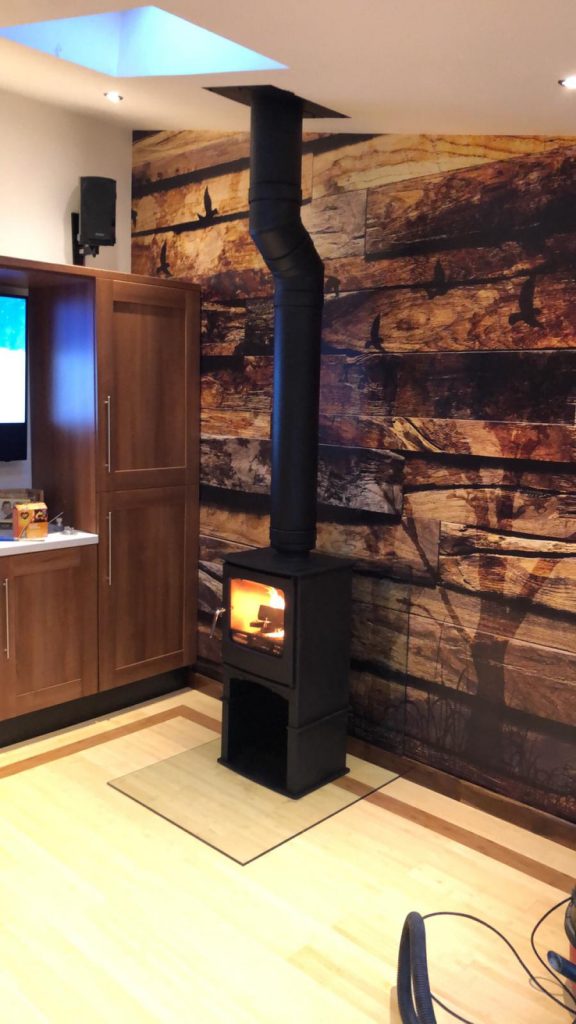 Tip 1 – Think About the Materials
When crafting your log-burner fireplace, you'll want to avoid using paper products such as wallpaper or plastering. These materials can heat up and peel off or crack easier than you'd like.
Instead, fit your space with brickwork and stone, incorporating wood beams atop an alcove for a bit of design flair. Tiles and metal also make for popular materials when it comes to stove installation.
Tip 2 – Try a Raised Hearth
A raised hearth is simple, sleek, and timeless. A thick, tiled hearth is bold, whereas a thinner variety takes a daintier and more subtle approach. Combine your tiled stone hearth with a bit of rustic brickwork and wood beam for a lick of class.
Tip 3 – Fit a Stone Veneer
Traditional and bucolic, a stone veneer works perfectly around heat. It makes for the ideal home to a log-burning stove and is a project you and your family can DIY over a single weekend. Choose randomly-shaped stones or more organised, custom-size blocks.
Tip 4 – Create a Metal or Industrial Look
Metal backdrops compliment wood burners in a more modern fashion. Depending on your installation's dimensions and your preferences, you can attach a pre-made metal panel to the wall or create a custom structure.
Metal reinforces an industrial look, perfect for homeowners after a refurbished warehouse or New York high-rise aesthetic.
Tip 5 – Put Up an Alcove or Flat Wall
If you have an alcove in your home, you can create a flat wall with specialist fireplace chamber lining panels. These materials are heat-resistant—a practical and economical choice that come in designs such as imitation red brick, black and oyster slate, and herringbone.
Tip 6 – Use a Standout Centrepiece
If you're a little more daring, instead of a fireplace surround or wall-mounted stove, you can place your log burner in the middle of the room for a bit of oomph. If you're having trouble selecting an appropriate surround, you can also opt to place your stove in a corner—a perfect Scandinavian touch to your home.
Conclusion
Stoves make for the ideal ambient addition to a cosy room and are an excellent source of heating during the winter season. If you're suffering from skyrocketing energy bills, a stove may just do the trick. After only three years of using your stove, you'll already start to see a return on your investment.
Fit your home with the right wood-burning stove with our experts at Stove Scotland. As local market leaders, we have access to all types of systems and provide all sorts of installation packages that will best suit your look and budget.