When it comes to heating your home, there are many options available, but a log-burning stove is becoming increasingly popular. These stoves are a great way to heat your home efficiently and cost-effectively.
These stoves are popular because of their warmth and character in a home. Not only do they provide an efficient and cost-effective way to heat a room, but they also offer an attractive focal point to any living space. However, before you decide to invest in one, you should ask the following questions.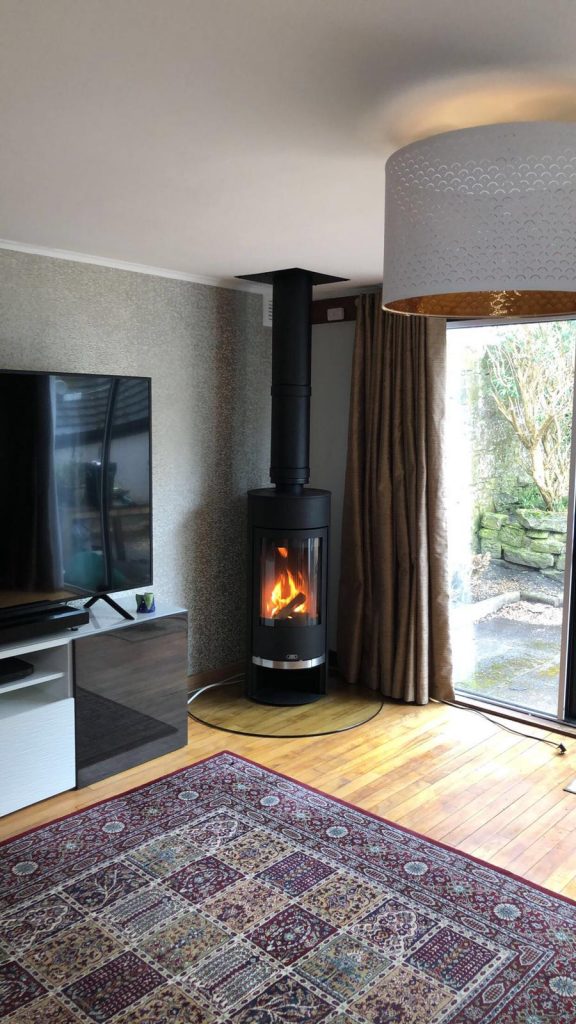 Where Do You Live?
If you are thinking of investing in a log-burning stove, it is necessary to check if you are living in a Smoke Control Area. These areas are designed to help reduce air pollution in densely populated areas. They limit the burning of certain types of solid fuels, including wood logs, to reduce the amount of smoke particles released into the air.
It is necessary to note that the regulations for Smoke Control Areas vary from one area to another. For example, some areas may only restrict the burning of logs in open fires, while others may limit the burning of logs in both open fires and stoves. So it is essential to check with your local authorities to determine the regulations in your locality.
What Kind of House Do You Live In?
Stoves need air for combustion to take place. Unfortunately, some homes need to be well-ventilated, resulting in a lack of fresh air necessary for efficient combustion. Draughty homes, especially those with large rooms, may suffer from this issue.
When fresh air is not supplied to the stove, the draft of the furnace is reduced, meaning that the combustion process is slowed. As a result, the fuel is not burnt as efficiently, and the stove will not heat up as quickly or as much as it should. The furnace is likely less energy efficient and will require more fuel to heat a room.
Are You Ready for the Maintenance?
Maintaining a log-burning stove is essential to ensure it functions optimally and that you get the most out of it. With regular maintenance, this can become safe and efficient. You should take a few key maintenance steps regularly to keep it in good condition.
You should clean the stove and the venting system regularly. It will help to prevent a buildup of soot and creosote, which can be hazardous. Periodically inspect the venting connections and seals to ensure they are secure and working correctly.
You should inspect the gaskets regularly and replace them if necessary. Gaskets help to ensure that air is getting into the stove and that your fire burns efficiently.
Inspect the stovepipe and replace it if necessary. Stovepipes deteriorate over time and can become clogged, so it is essential to inspect them and replace them if necessary.
You should check the stove's air supply and ensure it is not blocked. If the air supply is blocked, your fire will not burn as efficiently.
If you are ready to put in the effort, you can reap the rewards of a log-burning stove. Not only do they provide a unique and beautiful atmosphere in your home, but they also offer a reliable and efficient heat source. They are a brilliant way to reduce energy bills and help the environment.
Conclusion
Log-burning stoves are an effective and cost-efficient way to warm our homes. They are more efficient than traditional fireplaces and reduce our carbon footprint by burning fuel more efficiently. These stoves are a brilliant way to keep our homes warm and save money on energy costs.
If you are ready to invest in log-burning stoves, you should get one from Stove Scotland. We do not just offer top-notch products, but we will ensure that the stove fits your home perfectly. So, contact us now for more information!