For a variety of reasons, you may be looking into a new fireplace installation. You may be putting in a new fireplace or redoing the entire look of your home. However, some people may be adding a fireplace to raise the market worth of their house. Is it possible to increase the value of your home by installing a new fireplace?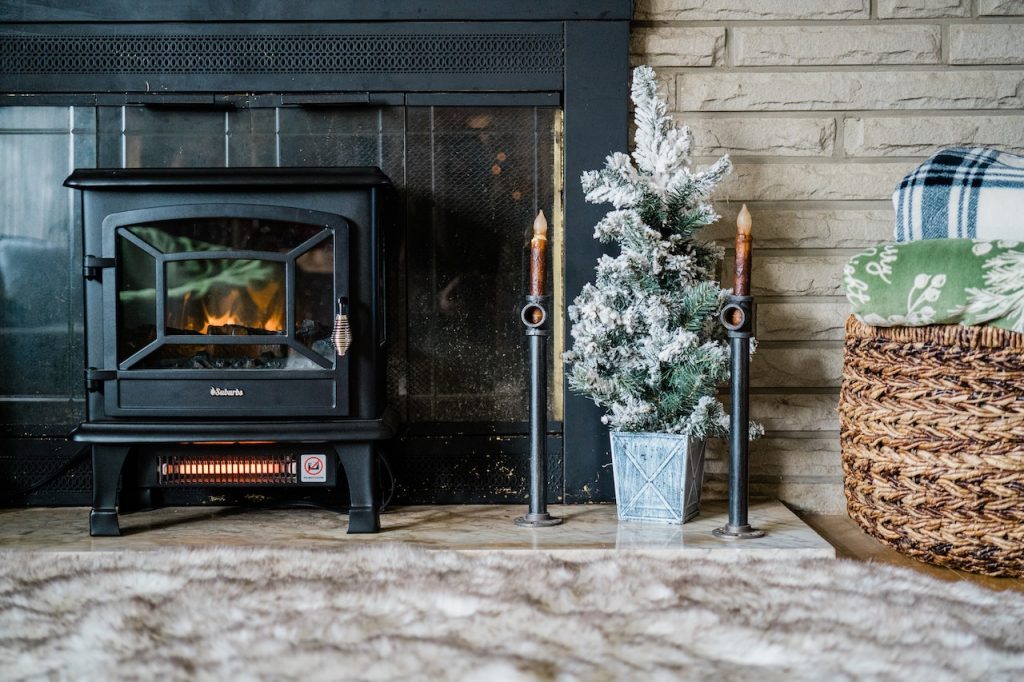 Potentially, yes. Installing a new fireplace can help increase the value of your home in a cost-efficient way. However, this may depend on various factors. Here are some aspects that may affect the value a fireplace can add:
Is the Fireplace Energy-Efficient?
Upgrades to a more contemporary, energy-efficient fireplace might raise your EPC (Energy Performance Certificate) band, adding thousands of dollars to your sales price.
Having a green fireplace will be an enticing selling point for potential purchasers, especially with additional green taxes on the horizon. For both your house's current and future owners, efficient fireplaces may increase the property's value because they can save money on heating costs.
Is the Fireplace Functional?
Incorporating a fireplace into a media wall enhances the aesthetics of the space and increases its usability. To do away with cumbersome TV stands, you might use a media wall. This can double as a storage room for books, records, or other goods.
Adding a fireplace as part of a larger media wall makeover will increase the value of your property.
The Aesthetics of the Fireplace
Still, the aesthetics of your fireplace can add to its value. An unappealing fireplace can easily downgrade the value of your home. A modern home suits a stylish modern fireplace.
How Much Value Will a New Fireplace Add to a Home?
The value of a property can be increased by 5% if it has a new fireplace. Property evaluators and interior designers often agree on this. It may seem like a small percentage, but when you consider the whole worth, it's a lot more than you may expect.
The House Price Index estimates that the typical home in the United Kingdom is worth £250,341 (April 2021). If you were to install a fireplace, you would get an extra 5%, which would bring the total to £262,858 – an additional $12,500! Thus, adding a fireplace to your home may dramatically affect its value.
Fireplace Types to Consider Adding to Your Home
If you want to add a fireplace to your home, you have various options. You can choose between different styles of fireplaces to increase the value of your house. The most common types are:
Solid Fuel
An open, solid fuel fireplace may add significantly to the resale value of your property if you don't already have one. Solid fuel fireplaces are a time-honoured heating method that uses a broad stone fireplace with cast iron grates or baskets.
However, installing a new wood-burning fireplace might be pricey if you don't have a chimney or if your chimney has been stopped up in the past. If you don't already have one, you'll need a fireplace and a chimney constructed.
Electric
There has been a rise in the popularity of electric fireplaces on the market since the 1980s. This is the ideal option if you do not want the hassle of connecting your fireplace to your home's gas supply. Fireplace installers may recommend this type as they offer flexibility whether you want it to be freestanding, wall-mounted, or inset.
If you want to build a media wall, there are a lot of electric fires that are made for this. Electric fires are also becoming more high-tech with app-based controls, 5D fire displays, and virtual reality.
Gas
Gas fireplaces are among the most adaptable, versatile, and affordable options. Newly constructed homes that don't have working chimneys can benefit from gas fires because they don't require the use of a chimney.
Conclusion
Installing a fireplace can be a great way to improve your home and potentially raise its resale value. To maximise the value, choose the right fireplace for your home and make sure it is functional, energy-efficient, and aesthetically pleasing.
Are you looking for fireplace installation in Scotland? Stove Scotland has market experts to get you the best stove and fireplaces you need.