We could all use more than a little warmth, especially as the cold winter months set in. A great way to do this with style is by using a wood burning stove. It comes in both traditional and contemporary designs alike. Understandably, many people are not sure how to go about picking the ideal wood burning appliance according to what they need.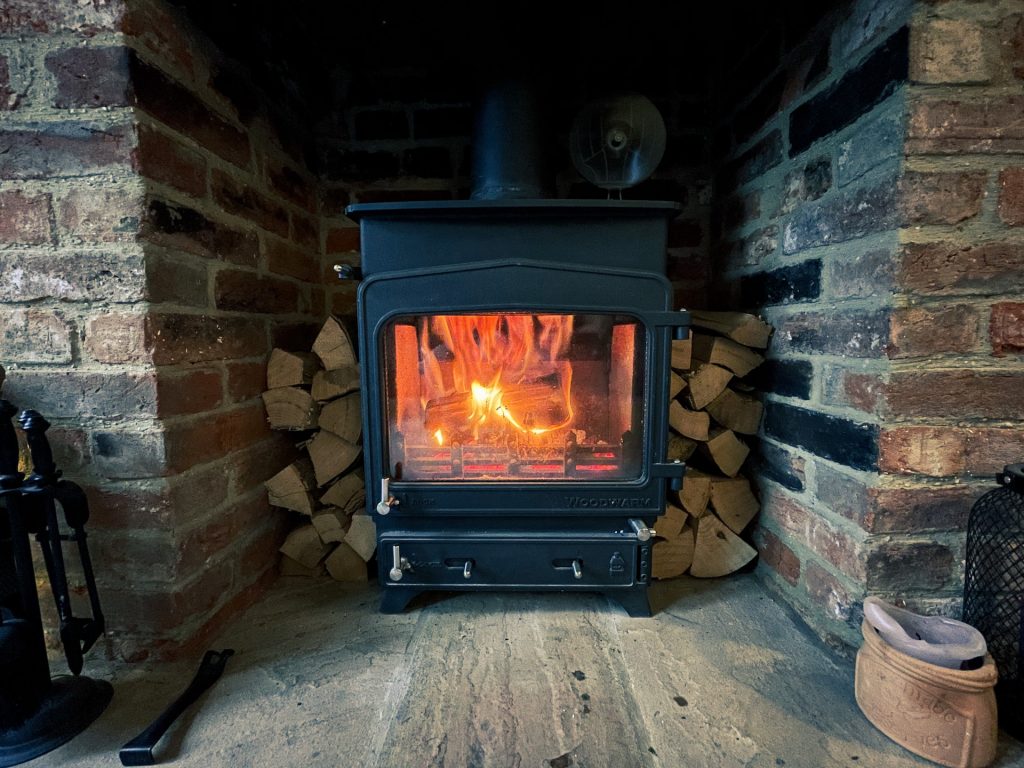 Why Is a Wood Burner Stove the Best Choice?
There are a number of heating appliances on the market, but few strike a balance between being eco-friendly and aesthetically appealing as wood burner stoves do. They come in a number of materials, such as cast iron, steel and even ceramic. It's a beautiful choice for natural warmth and, thanks to viewing panes, a gorgeous view of an authentic, roaring log fire.
It should be noted that fitting a woodburner is notifiable work. This means a qualified engineer should be called in for installation so that building regulations are followed.
The Stylish Choice
For the longest time, when a 'wood burner stove' comes up in conversation, a single picture comes to people's minds. That's the old-school, traditional model: it's a firebox that's matte black on four solid legs, a lot like a table. Whether the home is more of a traditional one or the spaces are contemporary, thankfully, there's a wood burner stove that's available to fit the aesthetic.
People looking for a clean look will benefit greatly from the cassette model: it can fit with a wall and even integrate with a log store!
It can be as subtle as changing the colour of the enamel. A rather sleek white, for example, can get a lovely modern upgrade using a sunny yellow. This way, the overall decor of the home gets a nice lift as well. It also comes as a pedestal or in a wall-mounted version. Double-aspect stoves have been elevated all the way to having designs that are 360°. Fancier models can even give off an illusion of floating.
Needless to say, there are a number of benefits that modern stoves have over the older types. The advancements that have happened over time are geared towards efficiency and giving a better view of the flame.
Heat Output
There's some calculating involved here, but don't worry, it's not algebra. Figure out a rough estimate of the kilowatt (kW) output by measuring the space (L x W x H) in cubic metres, then dividing the result by 14. For a more exact number in terms of output, reaching out to a qualified heating engineer is best.
It's best to avoid timber that's water-logged because those will release plenty of smoke that hinders the warmth or comfort of flame at all.
Conclusion
Wood burning stoves are becoming more and more preferred as of late. Aside from the traditional ones, there are now several models available with improved features. They bring a lot of style and warmth to any home in a sustainable manner with a good amount of heat.
Looking for wood burning stoves? Reach out to Stove Scotland today! We supply top brands such as Askgard, Merlin, Aduro and more. We can't wait to help find your perfect match, too!