Some might say that a house is not a home without a touch of warmth to keep the place cozy. If you agree, you might be thinking of installing a fireplace to keep a more pleasant atmosphere. Although, it's never really easy to know what type of fire you would like your home to use.
This is where the options come in. You may think of using either a  wood burner or bioethanol fuel. Yes, both are useful. However, you must know their main benefits and drawbacks before making a decision.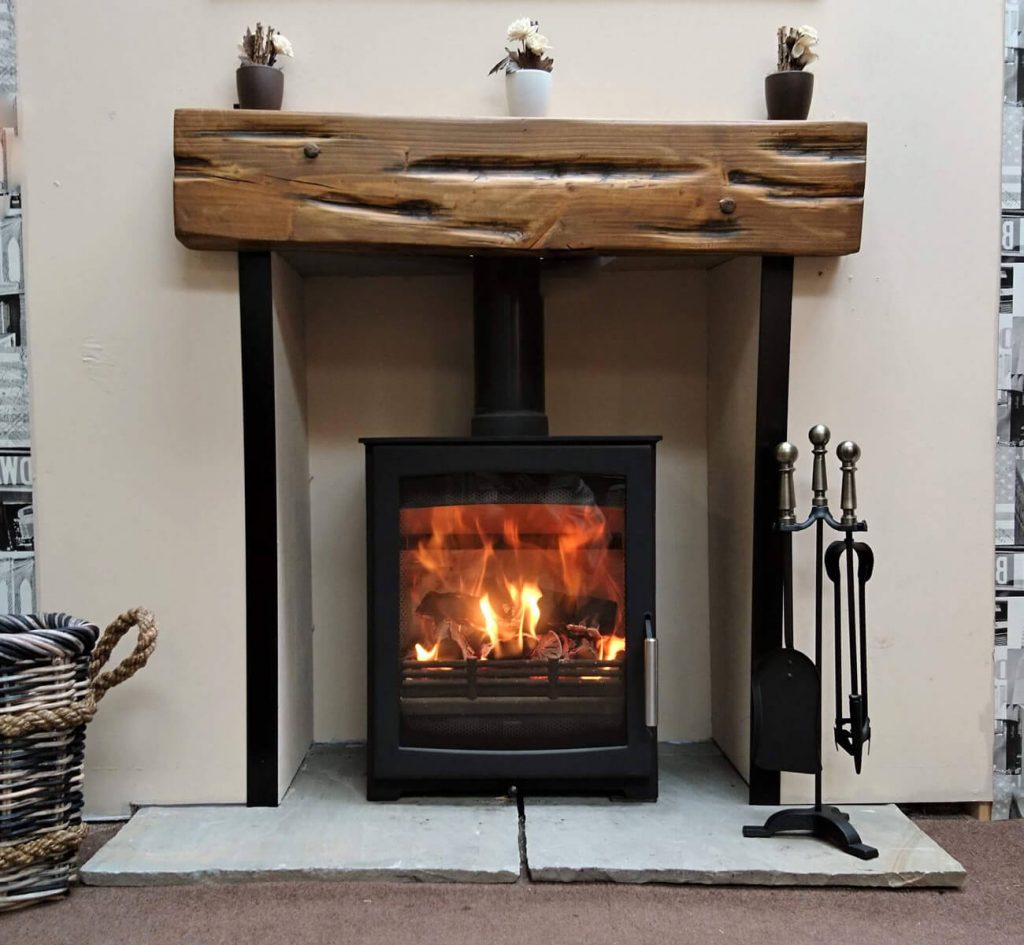 Thus, we must analyze the characteristics of these flames so you can make a better-educated selection. In making the right choice, let's look into what is most suited for your home and lifestyle!
The Classic Take: Wood Fires
Because of their familiarity, many customers prefer wood-burning stoves for their fireplace. They are a terrific focal point in any living space and bring a lot of warmth that many people enjoy. After all, nothing beats the crackling sound of wood on a cold winter night.
Wood-burning stoves, however, are inefficient due to significant heat loss through the chimney. Furthermore, the cost of wood varies depending on the place from where it is sourced.
Wood fires also produce no odor and are a clean, renewable source of energy. Many people like the soothing and inviting aroma of a wood-burning stove.
Wood-Burning Using an Ornate Fireplace
During the cold and gloomy winter months, these flames are great for anyone looking for a more traditional source of warmth and ambiance in their house.
The following are some of the benefits of a wood fireplace:
When electricity is not available, a wood fireplace can help provide heat.
You are free to choose between slow-burning wood and fast-burning wood.
It has the capacity to heat a large room.
Understanding Bioethanol Fuel
Bioethanol is a cleaner and more efficient fuel source than wood. Because there is no need for a chimney, the heat created by bioethanol burners is retained within the room.
Bioethanol is a biofuel made from biological byproducts of plants such as sugar and starch. They emit no hazardous emissions and are renewable, making them an excellent alternative for environmentally aware homeowners who like the futuristic aesthetic of these flames.
Warmth Through a Minimalist Fireplace
Bioethanol flames have significant drawbacks. Because of the fuel's high flammability, it must be kept out of the reach of people, especially children.
These fires emit no soot, smoke, or ash, and they do not require vents or flues. Furthermore, they require little to no installation and may be relocated around the house as needed.
Reaching a Decision
Because both wood and bioethanol fireplaces have advantages and limitations, the choice is a matter of personal preference. You may want the warmth and aroma of a wood-burning stove, or you may choose a more elegant aesthetic of bioethanol fireplaces.
Wood-burning stoves are quite popular right now and for good reason. Installing this type of stove adds value to your home, which makes it a good selling point in the future. Additionally, having access to some wood means you will have a free source of heat. At the same time, this could help you save up to 40% on your energy costs.
Conclusion
It's no secret that a fireplace brings warmth to a room, whether for function or style. Installing one in your home may simply be one of the best home improvement moves you'll ever make. The only thing standing in your way is making the choice! So, assess your budget, your space, and your lifestyle to get right to it!
Are you looking for stove fitters in Scotland? Stove Scotland is a West Lothian-based retailer of multi-fuel and wood-burning stoves. No need to fear, our staff is formed of market professionals with extensive understanding of stoves and flames. With us, you can find the right match for your space's design and proportions.