Wood burning stoves are a great addition to your home. They bring character and add warmth and cosiness to any room. They are also very energy efficient, so buying one can even help reduce your energy bills!
As wood burning stoves become a popular choice for many homeowners, you may be considering getting one for yourself. If you're a new enthusiast about to buy your first stove, or if you've just bought one and you're looking for a general guide, read on.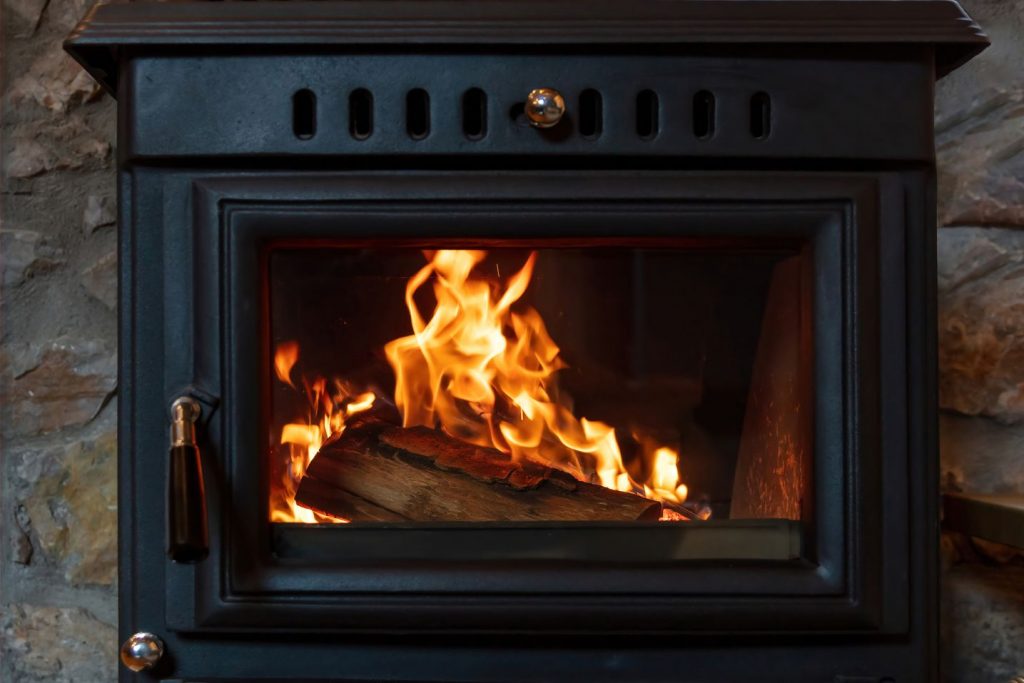 How Does A Wood Burning Stove Work?
Aside from being a fantastic aesthetic addition, a wood burning stove is a practical and efficient choice when you want to warm up a room. To light a wood burning stove, you need to have the following:
Kindling – You need firelighters, small pieces of paper, and wood kindling to start a fire.
Wood – You can use any type of wood to burn inside your stove, but seasoned wood is the most efficient. Seasoned hawthorn and horse chestnut have been cut and dried for a year, so they provide a good flame and very strong heat.
Just follow these simple steps:
1. Preparation – Check the indicator on the stove to ensure that you have an adequate air supply. Use a log guard to keep all the fuel inside.
2. Kindling – Place your firelighters or kindling on the fire bed. You need a healthy amount of kindling to create a fire. Leave the stove door open at the beginning to help the kindling catch fire.
3. Feed the fire – Once the kindling catches fire, allow the fire to burn for a bit before adding small pieces of wood. Use bigger and bigger log pieces gradually, so you don't smother the fire as it grows.
4. Airflow – Once you're happy with the fire, you can slow down the airflow. This ensures that the wood doesn't burn too fast.
Can Any Property Install A Wood Burning Stove?
Wood burning stoves give off a lot of heat, smoke, and gas. You need a way to vent all of that out of your house, meaning you need a chimney. If you don't have a chimney in your home or you don't want to go through the hassle of getting one installed, your installation company can help you come up with alternative systems and solutions.
You don't need any special permits or planning permission to install a wood burning stove.
Cleaning A Wood Burning Stove
Keeping your wood burning stove clean extends its life and ensures that it functions as efficiently as possible. If you're using your stove several times a week, you should clean it every two weeks or every month. Simple cleaning steps include:
1. Make sure the stove is completely cool before opening the interior. Use newspaper or an old drop cloth to protect the floor around the stove.
2. You need a metal spade and a metal container for the ashes. Carefully transfer the ash from the stove to the container. Try to avoid spillage and aim away from the ash if you need to sneeze. Once you clear away the ash, store the container outdoors and away from any flammable objects.
3. Use a dry cloth, soft brush, or a standard vacuum cleaner to clean the stove exterior. Don't use any water for cleaning as this may cause rust.
Conclusion
If you've always wanted to relax and be cosy in front of a fire, a wood burning stove is a fantastic choice for you. It can efficiently warm your home, and it's aesthetically pleasing, too. It's an efficient way to keep you and your family cosy during winter—you can even lower your energy bills!
Are you looking to purchase a wood stove in Scotland? Stove Scotland is a family-run business with a burning passion for stoves. We have access to every stove and flue system available. We provide a wide range of supply and installation packages to meet your needs and your budget. Contact us for a free, friendly, no-obligation quote and get the perfect stove for you and your family!