There are plenty of reasons to want a wood-burning stove—from the satisfaction of cooking over solid burnt fuel to the heat it can provide your home. You can even save on firewood costs as this allows you to control the fire and burn wood slower and more efficiently.
However, most modern homes do not have a chimney. Luckily, thanks to modern design and technology, you don't really need it. Today's wood-burning stoves are a more cost-efficient addition to your home.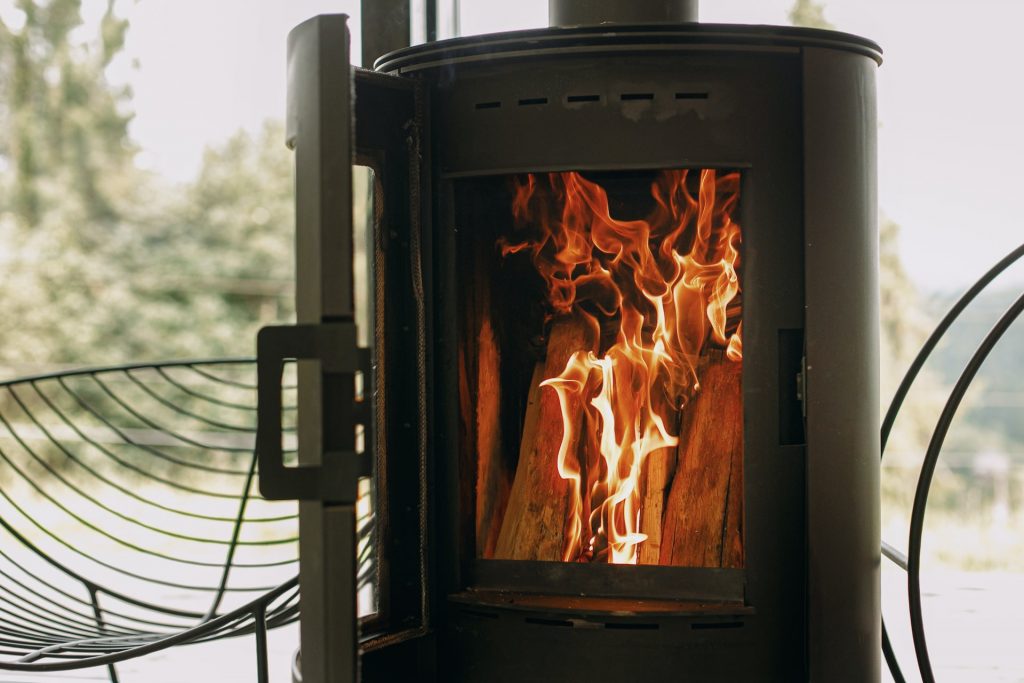 Here is how you can have a wood-burning stove without a chimney in your home:
Twin Wall Chimney Flue System
A twin wall flue system is basically a series of connectable stainless steel pipes that carry the fumes of your stove outside, just like a chimney but a lot more effective and adjustable. The stainless steel pipes are wrapped in thick insulation and encased in an outer tube to ensure that the heat is not dangerous.
There are two ways that you can install a twin wall flue:
Externally—with this option, the pipe is connected to the stove and exits through an external wall. Then it runs up the side of the building to empty at a safe distance near the roof.
Internally—here, the pipe is connected to your stove, and it runs through the inside of your home, through the ceilings, and out to the roof to empty.
Installing a Wood Burner
The first thing you need to do is call a professional (if you're not one yourself). Installing a wood burner can be a tricky process if you're not familiar with what you're doing. While some parts are manageable on your own, you might need a professional to ensure the safety and reliability of your stove. Professionals will know how to fit the pipes to your house in the best way possible.
To give you an idea of what to expect when installing a wood burner are the things you will need:
Stove
Stovepipe
Twin wall flue system
Hearth
Twin Flue Chimney Regulations
Installing a twin wall flue system is the best solution for people who need a stove but don't have a chimney. Whether you're installing it yourself or with the help of a professional, you must know the regulations you have to follow to ensure that your installation is safe and secure.
Here are the regulations you must follow:
The entire length of the twin wall system must not have more than four bends.
None of the bends should be more than a 45-degree angle, excluding the connection to the stove, which may be 90 degrees.
Your non-insulated stove pipe cannot be used to go through the wall or ceiling—only your twin wall flue can do this.
Your stove pipe should be kept at least 425 mm away from any combustible materials.
The Bottom Line
You can get a wood-burning stove without a chimney. Luckily, the process is not all that complicated, especially if you have help from a professional. The most challenging aspect you might face is choosing the right stove and installing it internally or externally. Whatever you choose, once it's all done, your home will be all the better for it. Aside from easy cooking, you will have a reliable source of heat inside your home.
If you need help with stove installation, we're the right people to help you. Here at Stove Scotland, we will work with you to ensure that your stove will perfectly fit the style and dimensions of your room. You can count on us to get your stove right. Contact us today and let us know how we can help you!