Considering the current state of our world, it would be wise to look for more environmentally friendly ways to live our lives. And while there are a slew of different ways to do this, one thing you may want to consider is making the switch to wood-burning stoves. Wood-burning stoves are a low-carbon alternative to heating your home using fossil fuels. Trees absorb carbon dioxide as they grow; when their wood is burned, they release the carbon back into the atmosphere. Locally sourced logs or wood pellets can make your stove carbon neutral. Now, we understand if you need more information on this subject. This is why we thought it would be useful to put together a brief discussion on wood-burning stoves and their ability to reduce your impact on this environment. If this is something that you're interested in learning more about, read on as we discuss whether or not wood-burning stoves are better for the environment.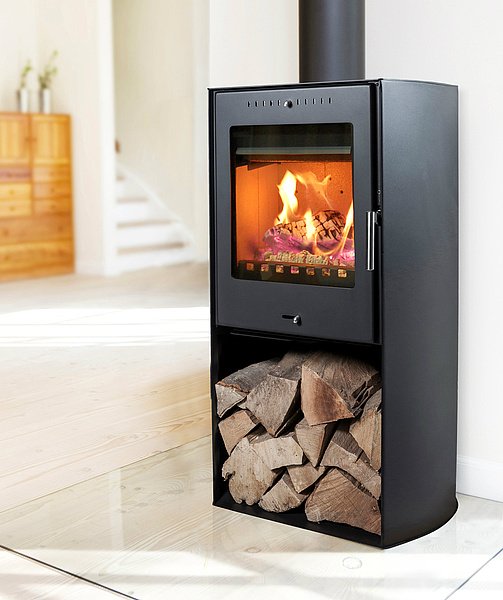 Are Logs Better than Fossil Fuels?
The key advantage of log-burning stoves over electric or gas heaters is the fuel they burn. Logs are carbon neutral, meaning that when they burn, they increase the carbon dioxide in the atmosphere by the same amount that forests absorb every year. Fossil fuels are not carbon neutral and add to the amount of carbon already present in the cycle. They need to be imported, so their carbon footprint is even greater.
Aside from being carbon neutral, the kinds of emissions given off by burning wood are far less harmful than those given off by fossil fuels. The most dangerous gasses released into the air are carbon dioxide, nitrous oxides, and particulate matter that is less than 2.5 microns in diameter, also called PM2.5, which is best combated by reducing the burning of fossil fuels.
What Type of Wood Should You Use?
Burning any old wood in your wood-burning stove is not necessarily the most environmentally-friendly approach. To burn wood in a wood-burning stove as efficiently as possible and cause as little of an impact on the environment as possible, you should use dry, seasoned wood. This fuel is easier for your stove to burn, which means that it heats up more quickly and produces more heat than damp or unseasoned wood.
The most energy-efficient humidity for logs is under 20%, while new logs may be as high as 60%. To bring the log moisture content down to the most energy-efficient level, place the logs in a dry location with plenty of air circulation for at least a year. You can also purchase kiln-dried logs, which have a moisture content of around 18% and will thus dry out faster.
Conclusion
We hope this article proves to be useful when it comes to helping you gain a better understanding of how using wood-burning stoves can help reduce your impact on the environment. As you can see, wood-burning stoves are a far more sustainable option than other stoves. If you're looking to do your part in improving the state of the environment, wood-burning stoves are something that you need to seriously consider.
Are you looking to buy the best log-burning stoves in Scotland? Stove Scotland has got what you need! We will work with you to ensure that your stove will perfectly fit the style and dimensions of your room. Contact us today to learn more