Maintaining a wood-burning stove is essential. It ensures the wood-burning stove runs with maximum efficiency and ensures that it stays looking good too. Like most things, you probably think that's easier than done.
If it's your first time cleaning the stove, you might be a little intimidated. Well, don't worry, it's a lot more approachable than it seems. You just need to make sure you remember to be thorough throughout the whole process.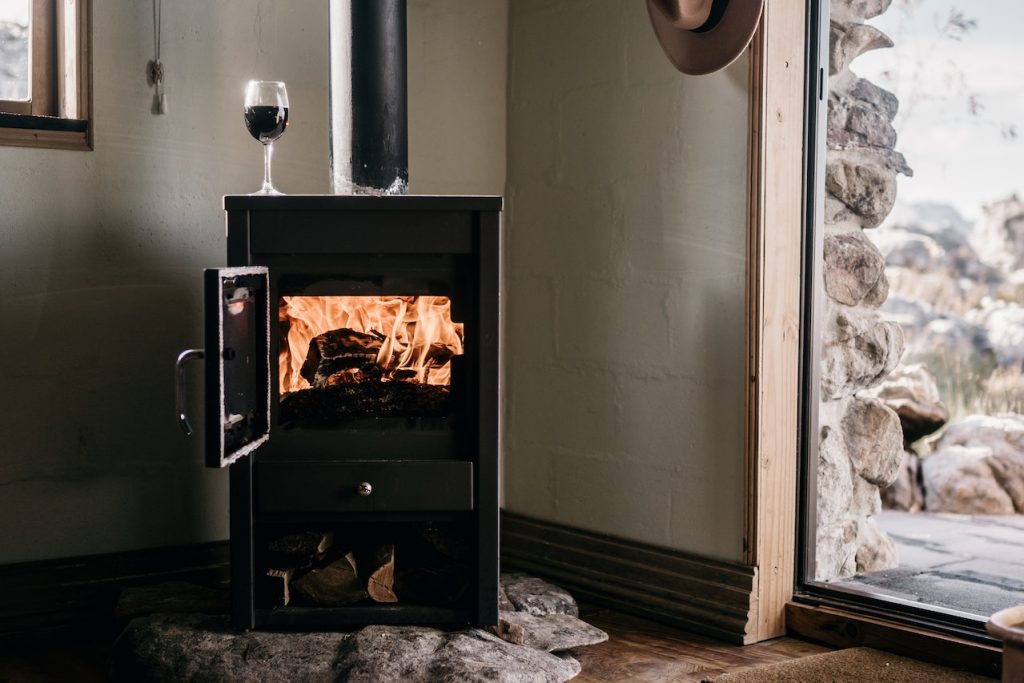 This article will share the simple steps to clean your wood-burning stove.
Here's what you need to know:
Start with the Inside
The most important part of cleaning a wood-burning stove is to start from the inside. You don't want to find yourself having to do all that work again just because you missed a spot or forgot a part of the stove.
Once you open the door, you'll see a small metal box burnt the wood. This is what we call the firebox. It's essential to watch out for ash, embers, and leftover wood. Vacuum them up to get a nice clean and tidy look.
Next, you'll need to clear the ashes. Add water and let the ashes melt. Now, you can transfer them to a metal container to be taken away in your car. After that, wipe down the walls and other parts of the inside of the stove. Use a cotton cloth to wipe the walls, and make sure to pay attention to all the nooks and crannies.
Wipe the Glass
You don't have to do this step every time you do your cleaning. Just do it when the dirt starts to build up. Take a sponge and wipe down the glass in the wood burning stove. If there is lots of dirt, you can use a plastic scraper to remove the old grime. After that, wipe it down with a cotton cloth to remove the remaining dust.
If you have a hard to remove dirt, use a wet rag to wipe it off. Don't use a paper towel because it will leave tiny paper pieces stuck in the glass. Paper towels are also not very absorbent, so they might not get the grime off that well.
Clean the Exterior
The outside of the wood-burning stove is also quite important to clean. You don't want the stove to look dirty and unkempt. It's a part of the visual appeal of the stove. Wipe the outside with a damp cloth or wet rag. If some areas are hard to reach, use a small brush or a scraper to clean them up.
Use a scraper to remove any dirt that accumulates around the door. If you have time, you can also use a wire brush to get rid of the dirt and rust. After that, wipe the surface with a damp cloth or a damp paper towel.
Cleaning a wood-burning stove is not hard. It just takes a little bit of time and effort. But in the end, you'll get to enjoy a nice, clean stove that looks beautiful.
The Bottom Line
Cleaning a wood-burning stove is one of the easiest ways to keep your stove working well for many years to come. By following the simple steps above, you'll be able to clean it up in no time. Plus, you won't need to hire a professional to do the job for you.
If you need help with stove installation, we're the right people to help you. Here at Stove Scotland, we will work with you to ensure that your stove will perfectly fit the style and dimensions of your room. You can count on us to get your stove right. Contact us today and let us know how we can help you!