Wood-burning stoves or fireplaces are a traditional décor feature that adds comfort and warmth to any room. Wood and gas-burning stoves are increasingly popular because of their antique forms and lines.
Classic-looking home stoves are used in antique and rural settings and to create a contrast in a modern or any other area. There are also ultra-modern and fresh ideas to create a stylish modern area; see them all below!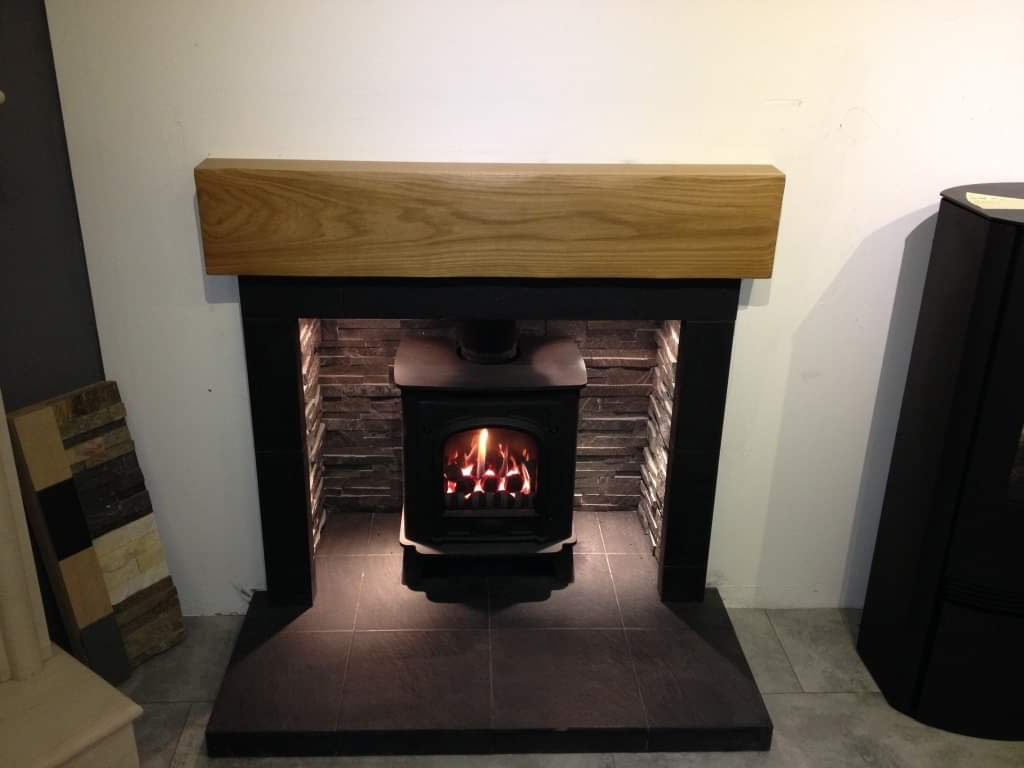 7 Excellent Wood-Burning Stove Decorating Ideas You Can Use
1. Install Woodburner in a Feature Wall
Woodburners have been used for more than 200 years, but flatscreen TVs are a relatively recent creation. They may, however, coexist in modern living spaces. As part of a feature wall, you can put a wall-mounted TV above your stove as long as the distances involved conform with the legislation and the manufacturer's recommendations.
2. Install a Wooden Mantel Above the Burner
A wooden mantel over a wood burner is a popular method to decorate around it. A wooden mantel appears to emphasize the stove's rustic charm. It is entirely up to you how rustic you want to go. Some individuals prefer reclaimed wood with lumps and bumps (which may not be suitable for your cup of tea), while others prefer a smoother piece of wood.
This design works on large and small fireplaces. All you need is a suitably sized piece of wood.
3. Include Artwork on Top
Install wall art behind the wood-burning stove to give visual interest to the area around the fire all year. Metal advertising signs provide a quirky and eye-catching approach and are available in various colours and shapes. Alternatively, incorporate an artwork that complements the colours of a rug or curtain.
4. Accessorize!
Display beautiful plants and exquisite decorations to accessorize the space around your wood-burning fire. Purchase a fire toolbox for your fireplace, including tongs, a brush, and an ash-scraper to help clean up and make your hearth appear appealing when not in use.
5. Try an Open Floor Layout
A double-sided wood burner fireplace as the focal point of an open-plan space is one of the most remarkable wood stove ideas for living rooms. This may need a bit more effort, but it is well worth it.
Install a free-standing fireplace or a log-burning stove if you take down a wall to create an open-plan living area. This little open fireplace concept creates an eye-catching focal point while also radiating heat all around. If you're undertaking structural changes, you should hire a professional contractor.
6. Decorate the Surroundings with Brick
Bricks may be used to adorn your wood-burning stove instead of tiles. Again, you must ensure that you select something appropriate for that purpose. As you can see, the outcome may be somewhat effective.
It does not have to be entirely made of brick. For a beautiful juxtaposition of urban and country construction traditions, mix the bricks with natural stone.
7. Make It a Social Area
Nothing is more appealing than a sofa by the fireplace, and you can easily spend hours sitting by the fire with a buddy, setting the world to rights. Arrange comfy sofas around a traditional wood-burning stove to entice family, friends, and guests to remain a little longer in front of the flickering flames.
Conclusion
Wood-burning stoves are excellent additions to any home since they complement and improve the décor. Not only that, they're an excellent heat source for the colder months, so you can comfortably sip a hot drink while you bond with family near the wood-burning stove.
Are you looking for stove fitters in Scotland? Stove Scotland can help! Our team is composed of professional tradesmen who are all experts in installing stoves. We take a custom approach to each space, even if you don't have a chimney so that you can achieve the wood burner stove of your dreams. Don't hesitate to contact our team today for a free quote!