Wood stoves are an excellent method to minimize your heating expense while adding aesthetic value to your property. Like any appliance, there's a proper and improper way of utilizing stoves. Unfortunately, owners often commit mistakes that easily cause their stoves to break down.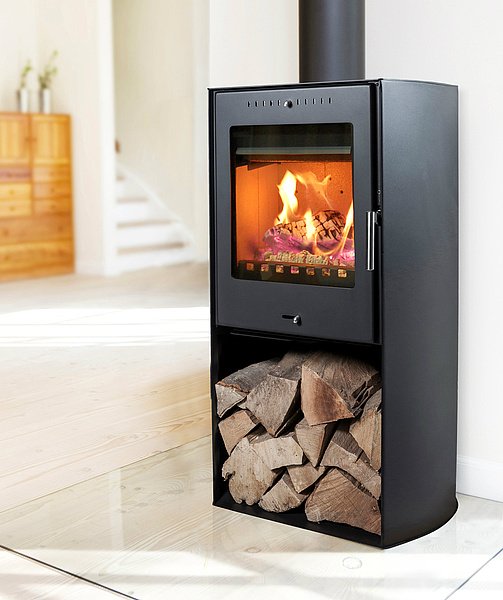 Here are six mistakes you need to avoid when using a wood stove:
1. Not Cleaning the Wood Stove
One of the most crucial wood stove maintenance recommendations is to clean the interior and outside at least yearly. This should be done to remove any debris that may have built up in the wood stove chimney.
Most debris in a wood stove comes from burnt wood. Hot air collects wood ash within the stove which may turn into soot.
The flue vent can also develop a layer of soot around it, causing hot air to leak out the chimney needlessly. The vent blockages can prevent the woodstove from operating at its maximum efficiency, making it waste time and money.
2. Burning the Wrong Wood
Different kinds of wood have different heating values. For example, hardwoods, such as oak and ash, produce more heat per unit of weight than softwoods, like pine.
You can burn nearly all types of wood, but you should use the kinds of wood that are best suited for the stove. Examples include wood chips, wood pellets, cordwood, and fire logs. Each of these fuels has its own advantages and disadvantages.
For instance, wood pellets have been treated to lower moisture content, making them ideal for burning in wood stoves. However, wood pellets are processed with chemicals to extend their shelf life. This causes harmful gases to form when the wood pellets burn.
It's best to buy wood or fuel dried naturally without additives or artificial substances.
3. Ignoring the Firewood Supply
The rule of thumb for burning wood is plenty of dry firewood on hand. The wood's moisture content should be 20 percent or less. Wood should also be free of nails, screws, and other metals.
It's always a good idea to keep a wood-burning stove stocked with wood just in case unexpected weather moves in. This is a matter of safety, especially if you live in a remote area. It will help you avoid paying for expensive firewood delivery.
4. Not Using Wood Stove Accessories
Some wood-burning stoves come with accessories, such as fan and blower systems, enabling the owners to control the heat output.
However, many wood stoves are not equipped with these accessories. This means that the owners must be attentive when burning and maintaining their stoves.
Properly installed chimney and damper controls will help owners increase or decrease the amount of heat produced by the fire.
5. Ignoring the Chimney
The chimney is a vital component of the stove. It must be designed and built to safely carry the fumes and smoke up and out of the house.
A well-constructed chimney will also give you a better draft. This translates into a faster, more efficient fire and more heat and prevents fire accidents with poorly-constructed chimneys.
6. Ignoring the Maintenance Schedule
Experts suggest that you inspect the stove, chimney, and damper (if there is one) at least once a year or as needed.
First, examine your chimney closely every time you use the stove. Make sure it's not clogged with creosote. If it is, you'll need to clean it.
If you have a "forced air" system (most do), make sure the air vent is clean to avoid gases not mixing properly. This will cause turbulence in the fire, which wastes energy and cause the chimney to creosote. To avoid this, try to keep the air vent clean by using a pipe cleaner every time you use the stove.
Conclusion
When used correctly and maintained regularly, Wood stoves provide the heat necessary to warm your home or business. Keeping your wood stove in good working order is a small investment that will pay you handsomely in time.
Stove Scotland is an excellent choice if you want a high-quality wood stove in Scotland. Our top objective is to give you a competent, honest, and dependable service at a reasonable cost. Contact us, and we'll help you find the best fit for your space with our in-depth knowledge of stoves and fires!