If you have a wood-burning stove or fireplace at home, you need to ensure that you're setting and burning the fire correctly. Doing so will efficiently provide you and your household with the right fire and temperature while fostering the utmost safety at home. Unfortunately, while being able to produce fire may appear to be basic knowledge, some still tend to commit mistakes in burning woods. Not only will these delay the fire production and affect your heating needs, but these mistakes can also potentially compromise the safety of your family.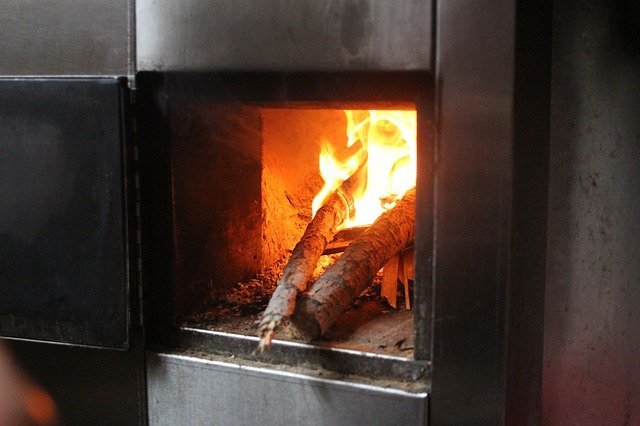 Fret not, as we've prepared a rundown of five practical ways to avoid wood-burning mistakes for your fireplace or wood stove:
5 Practical Tips to Avoid Wood-Burning Mistakes: Our Guide
1. Be sure the woods aren't wet
This is self-explanatory—but yes, fire and water do not go together. Unfortunately, there are still people who aren't mindful of the woods they're using. The chances are that they are wet that won't burn at all. Even if they do, they won't produce the right flare and will create excess smoke that can become inconvenient. Be sure to use woods that are completely dry so that you can ensure an efficient fire for your wood stove or fireplace.
2. Use the right wood for the right fire
It's worth knowing that there are certain types of wood that are appropriate for certain types of fire. Keep in mind that hardwood burns longer while softwood burns quicker, so you have to be wary of choosing the right wood to produce the flare you want to achieve. For your reference, hardwoods are oak, maple, beech and ash while softwoods include cedar, red pine and fir.
3. Start the fire properly with oxygen
Know that some can even make the mistake of setting the fire incorrectly. The chances are that they use lighter fluid, charcoal lighter, or any other accelerant to start the flare. If you want to set the fire the right way, in mind that oxygen is required to start and burn a fire. Here's what you need to do: start the flare at the bottom, then add in thin logs, and finally in with the main logs. Be sure to also have ample air to allow your woods to breathe and set fire.
4. Address excess smoke
Keep in mind that a handful of factors may cause excess smoke. The excess may be attributed to unseasoned logs, wet woods, or some obstruction in the flue. It's possible that there's excess creosote accumulation in the flue. Also, there may be an obstruction in the airflow such as leaves, twigs or other debris, so be sure to avoid creosote buildup and get rid of any blockage.
5. Regulate the fire
It is also essential to know that there's a proper way of controlling the fire in your wood stove. Here's what you need to take note of:
Don't overload the firebox.
Don't use charcoal in a fireplace – use wood logs instead.
Don't use accelerants like gasoline or lighter fluid – woods are best.
Conclusion
At this point, you now realise that the five tips discussed above are straightforward and simple to follow. As mentioned, be sure that the woods aren't wet, use the right wood for the right fire, start the flare with oxygen, address excess smoke, and regulate the fire. By following all these steps, you will surely create safe, robust fires that will burn properly and last as expected.
We're a family-run business with our burning passion for multi-fuel and wood stoves in Scotland. If you need a supply of top brands, including stove installation, get a free quote by getting in touch with us today!