Wood-burning stoves are a great way to supplement your central heating system in the winter. Aside from helping you cut energy costs, wood stoves also create a warm and cosy ambience, similar to traditional brick fireplaces.
Like your boiler, your wood stove will also need regular maintenance to keep it functioning properly. Over time, wood-burning stoves accumulate ash, and may even develop warping, cracks, and other signs of deterioration in the chimney.
To keep that from happening, here are four wood stove maintenance tips and tricks that will help ensure that your wood stove is ready to warm your house when you need it.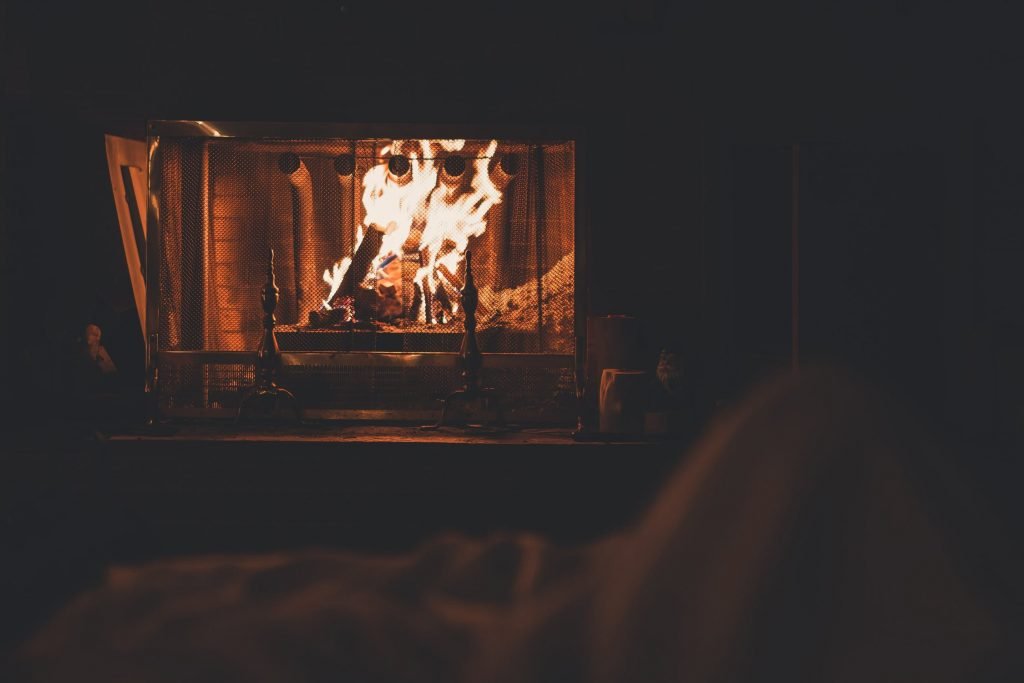 Use the right kind of fuel material
Other materials to avoid are treated wood, trash, artificials logs, or any product containing zinc, sulfur, lead, or plastic, as these materials will damage the catalytic combustion. Additionally, burning plastic and trash may result in a chimney fire and emit gases that are harmful to you and the environment.
Different kinds of wood-burning stoves will have different fuel limitations. Check with your fireplace installers and manufacturer before burning materials other than wood. Unless you're sure that you are dealing with a multi-fuel stove, it's best to steer away from coal and limit yourself to just using wood.
For maximum efficiency, avoid burning unseasoned wood, since its moisture content—which likely comprises 50% of its weight—will need to be burned off before the heat can enter your home.
Keep temperatures at an even range
Every wood-burning stove, fireplace, and chimney is designed to accommodate a certain threshold of temperature without developing issues. The mileage may vary for different wood stoves with respect to their age and working condition; however, a good starting point is to keep the temperature within 148℃ to 204 ℃.
To accomplish this, it's a good idea to install a stack thermometer on your stove flue.
Improve your home's insulation
One of the biggest parts of extending your wood-burning stove's longevity is by making sure that it is not overworked. This means that aside from your wood stove unit, you will also need to pay attention to your home's insulation.
For example, if you've been cranking your heating system and wood stove for warmth, then it's a good idea to fix your windows and door leaks with caulking. It's also best to clean out your vents once in a while to ensure that hot air is entering your rooms unobstructed.
Keep regular stove and chimney inspection schedules
Over time, excess ash, creosote, and other debris can accumulate in your wood stove and chimney. Meanwhile, cracks, leaks, and warping may also develop as your wood stove and chimney ages. All of these combined will not only decrease your wood stove's efficiency, but it can also lead to chimney fires.
To keep that from happening, it's important to get an inspection from your preferred fireplace installers. This will help you get your wood stove in working order before the cold months appear—which will help you stay warm all throughout the winter season.
Conclusion
The wood-burning stoves of today have come a long way from the brick fireplaces used in medieval times. The wood stoves we use today are more reliable, efficient, and safe to use. That being said, it's still important to use them properly and do regular maintenance. Not only will this keep costs down, but it will also help keep you and your family safe.
Are you looking for a provider and installer of stoves in Scotland? Stove Scotland offers services in stove installation, supply, and maintenance in Scotland and the rest of the UK. Our family-run business takes an individual approach to each client, ensuring that they get the stove that they need for their home. Contact us today to know more.