When winter approaches, many turn to install wood-burning stove or furnaces to ensure that their home stays warm and cosy to live in. That said, there are many types of furnaces you can use to heat up your residence—some which utilize gas and electricity, while others that use pellets of compressed biomass. 
If you do not have a stove for your home yet, then you might be wondering which one you should pick. Of all the options available, some of the best stoves available are the traditional wood-burning stove.
To emphasize that point, here are four reasons why a wood-burning stove is perfect for your home: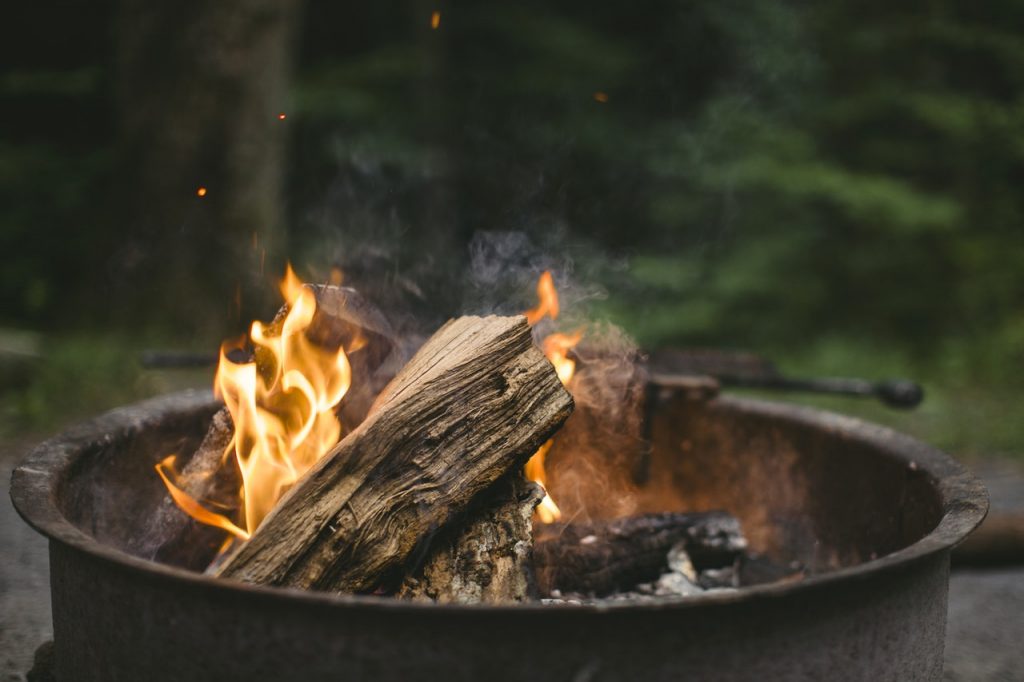 1. It is effective and efficient to Install Wood-Burning Stove
The best thing about wood-burning stoves is that it is an extremely efficient and effective heating appliance. Compared to other options which show efficiency levels of up to 25% (only a quarter of the burnt substance is turned into heat) the wood-burning stove has shown a burning efficiency of up to 80%. Plus, a wood-burning stove has a high output level, meaning that it can effectively heat up just about any room in a short amount of time.
2. It looks aesthetically pleasing
Even if your stove simply sits in the middle of your home during warm summer months without use, it can still act as a great centrepiece to any room. That is because the aesthetics of a wood-burning furnace are formed to be stylish, thus exhibiting some personality and character to any space it adorns.
From traditional to modern designs, wood-burning stoves of all types and styles are available. Whatever the theme of your home is, there is a stove perfect for your tastes.
3. It saves a lot of money
This point directly coincides with our first point, where wood-burning stoves are one of the most efficient sources of heating. As you would need less wood to heat a room, you are thereby using fewer materials—which translate to fewer costs for heating your home. What makes that even better, however, is that unlike its electrical or gas counterparts, the lumber used to fuel a wood-burning stove is extremely affordable.
With that said, you might be worried that a wood-burning stove will be costly to purchase and install. Even if that were true, the money you would have saved would cover the cost of the furnace in no time.
4. It is reliable and eco-friendly
Electricity now is much more reliable than it has ever been. During winter months, however, the possibility of having electricity cut off is much higher—meaning that you may occasionally experience brownouts and blackouts. If you already have a wood-burning stove in your home, however, then you do not have to worry about a power outage leaving your home in a wintry mess!
At the same time, a wood-burning stove is also incredibly eco-friendly due to it being carbon neutral—meaning it emits just as much CO2 as the trees consume.
Conclusion
We hope that the reasons we have shared with you have convinced you that a wood-burning stove is the best stove for you! However, if you need just a bit more to convince you, ask yourself, what is better than having friends or family gather over for a cup of hot chocolate? Having them gather together and enjoying the drink in front of a wood-burning stove!
The atmosphere that a wood-burning stove can emit is one that's extremely welcoming and cosy. To add to that, going out with your family and friends to look for wood fuel is a fun adventure, and nothing beats coming back home to enjoy the warmth of your efforts.
Stove Scotland offers a myriad of services, from installing wood-burning stoves to maintaining it. If you need to have wood-burning stoves installed in your home in Scotland, then reach out to us today!