If you've been considering getting a wood-burning stove, then you're probably aware of the wide array of choices. Indeed, wood-burning stoves come in a range of different shapes, sizes, and styles. Given the sheer number of choices, some of you may find it difficult to choose a wood-burning stove. To help make things easier for you, we thought it would be useful to put together a brief article discussing things that you need to consider when you're shopping for a wood-burning stove. If this is something that you want to learn more about, read on for four important questions that you need to ask yourself when choosing a stove.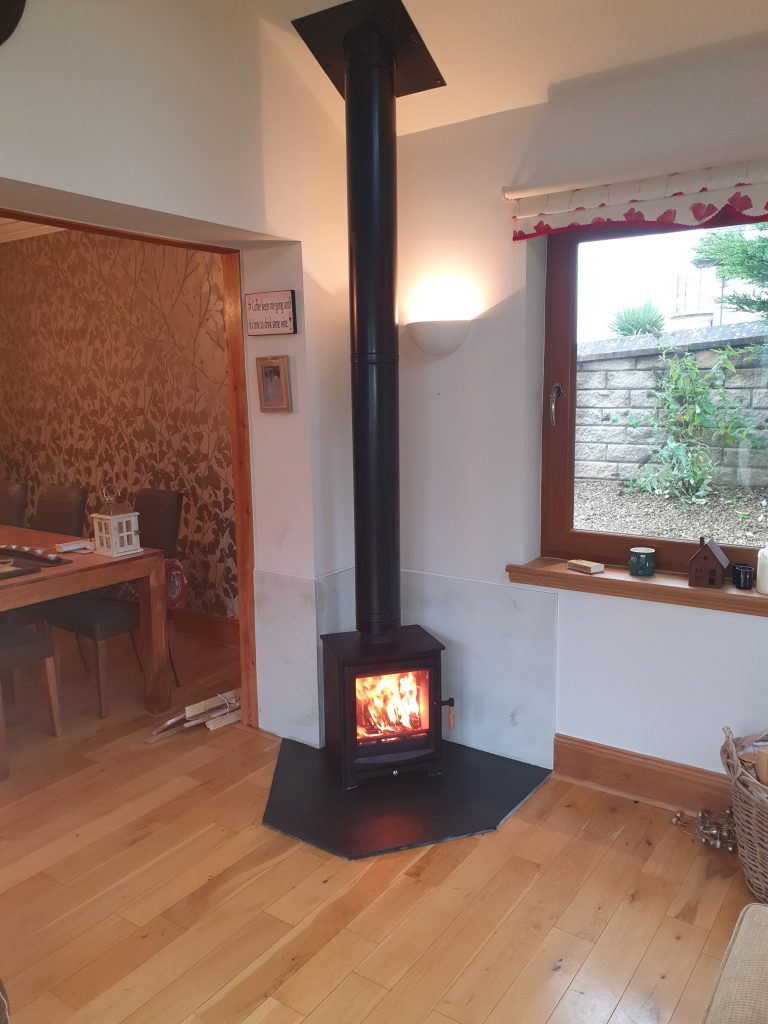 What Style of Wood-Burning Stove Do You Want?
When choosing your stove, one of the most important factors to consider is the design. This might seem like a simple decision to make, but considering the sheer number of options, it may be more complicated than you think.
There are many different types of stoves available on the market, from traditional to contemporary models. If you want to place a stove in a more modern living room, you may want to choose a contemporary model. These stoves often have a more streamlined shape and large viewing windows. Finally, you have to decide whether you want a freestanding or inset stove. Inset stoves are built into a wall and create the illusion of a fireplace, while freestanding stoves can be adapted to your space more easily.
What Fuel Do You Want to Burn?
The type of stove you select is based on the type of fuel you want to burn. Not all stoves can burn solid fuels, and some may only be able to burn properly seasoned wood. It's important to understand that wood-burning stoves can only burn wood, while multi-fuel stoves offer more flexibility. Multi-fuel stoves can burn more than just wood; they can also burn solid fuels and smokeless fuels like coal, peat and anthracite. This makes them ideal for homes located in smoke-controlled zones.
How Much of Your Home Do You Want to Heat?
When choosing a stove, it is important to consider the heat output, or 'Kw', that is right for the room you plan to put it in. Smaller rooms require less heat, so a smaller Kw stove will suffice. If the stove produces too much heat, the room could overheat, and if it produces too little heat, you will use more fuel and the stove will not be as efficient. For small to medium-sized living spaces, a stove with a heat output of no more than 5Kw is recommended. For larger rooms, a stove between 5Kw and 8Kw will work, depending on the size of the room. If you want to heat your entire home or contribute to the boiler or central heating power, you should consider a stove with a heat output of 8Kw or more.
Is The Area You Live In a Smoke-Controlled Zone?
If you live in a smoke controlled area in the UK, you need to make sure you only buy a DEFRA-approved stove. These stoves are cleared to burn authorised fuels in smoked-controlled areas across the UK. Smoke-controlled zones in the UK are usually limited to urban, town, and city areas, but it's always important to check whether your area is included. You can contact your council directly to inquire about this.
Conclusion
We hope this article proves to be useful when it comes to helping you choose the right stove for your home. While it may seem tricky at first, the information above should help make things significantly easier for you. Remember, there is no one best option for wood-burning stoves, as you'll really need to choose the one that is right for your space.
Are you looking to buy the best log-burning stoves in Scotland? Stove Scotland has got what you need! We will work with you to ensure that your stove will perfectly fit the style and dimensions of your room. Contact us today to learn more