While wood stoves are great, they can be rather tricky to use. This is because there are a slew of different problems that wood stove users often encounter. Despite how complicated they may seem, these problems are relatively simple to overcome as long as you know what you're doing. This is why we thought it would be useful to put together a brief article discussing this topic. If you want to learn more about this, read on as we list down four common wood stove problems and how to solve them.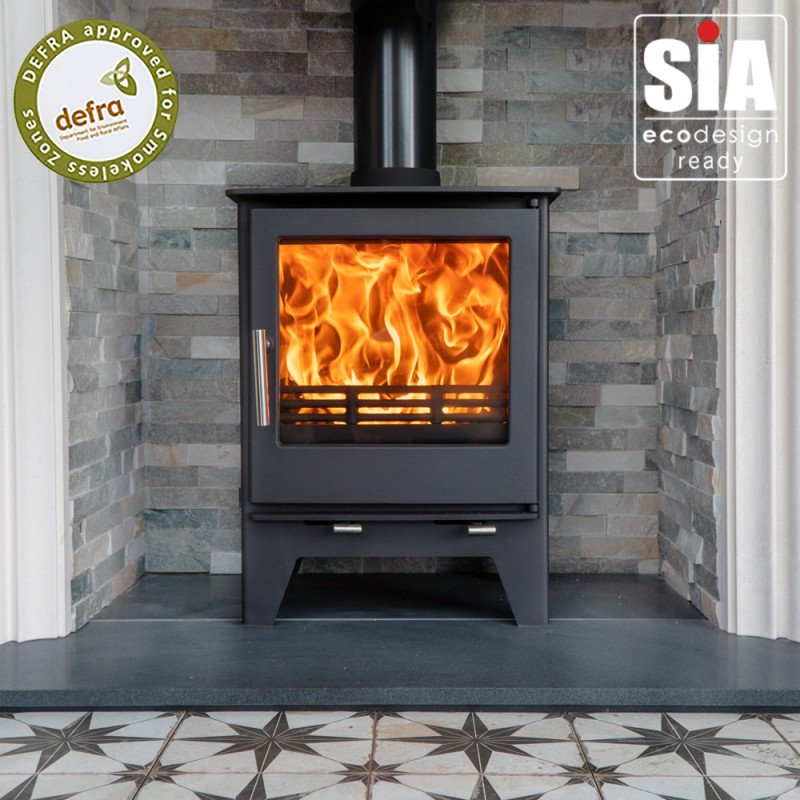 Wood Stove Is Not Lighting
The most crucial element to lighting your stove is starting the fire correctly so it lasts for hours. To start a fire in your wood stove and prevent it from going out, make sure the draft is open, the air is entering the wood stove, and the appropriate fuel (a fire starter/kindling) and wood (1-2 logs) are burning correctly. Aside from what we've already mentioned, make sure that you're using dry firewood and that the vents are allowing air to flow through them.
Wood Stove Is Not Staying Lit
For some people, keeping the stove lit can be quite tricky. Luckily, this problem is rather easy to fix as long as you know what you're doing. To help keep a fire going in your wood stove, make sure you're only using low moisture content fuel, ideally under 20% moisture content. Wet wood is harder to burn and can lead to a fire that keeps going out, or a smokey fire that isn't hot enough. If you're already using wood with the right moisture content, check on your vents and make sure they are open enough to give the right amount of oxygen to help the fire in your stove stay lit.
Wood Stove Is Producing Too Much Smoke
There are a slew of reasons why your wood stove is smoking ranging from using wood that's too wet or complications with your vents. The only way to fix the smoking problem is to figure out the reason for the smoking and fix it. If the source of the problem is the wood, then it would be best to use wood that's drier. If the events are the problem, make sure that they are open so the fire gets enough oxygen to burn through the wood in your stove.
Wood Stove Is Not Drafting
Drafts in a wood stove are caused by heat moving upward and pulling more cold air down the flue. Building a large fire to start the draft is an easy way to get the wood stove burning stronger. To maximize the draft in a wood-burning stove, one must start the draft with a sufficient source of heat, such as matches or even a small fire.
Conclusion
We hope this article proves to be useful when it comes to helping you resolve any problems that you may be having with your wood stove. As you can see, these common wood stove problems are quite manageable as long as you approach them in the right way. Be sure to keep everything that you've learned here in mind so you can fix any issues you may be having with your wood stove.
Do you need help with your wood stoves in Scotland? Stove Scotland has got what you need! We will work with you to ensure that your stove will perfectly fit the style and dimensions of your room. Contact us today to learn more