While log burners have been a staple in many homes for warmth and cooking, the various concerns that have arisen from its use have made it seem like the government is on its toes to get it banned. Fortunately, this is not the case. They have introduced a program known as the "Clean Air Strategy" to help guarantee safe and efficient use of these log burners.
That said, you do not have to wait for the strategy to reach you to start using your log burner safely and efficiently. You can do many things to make a difference, and in this article, we will list some of the things you can do!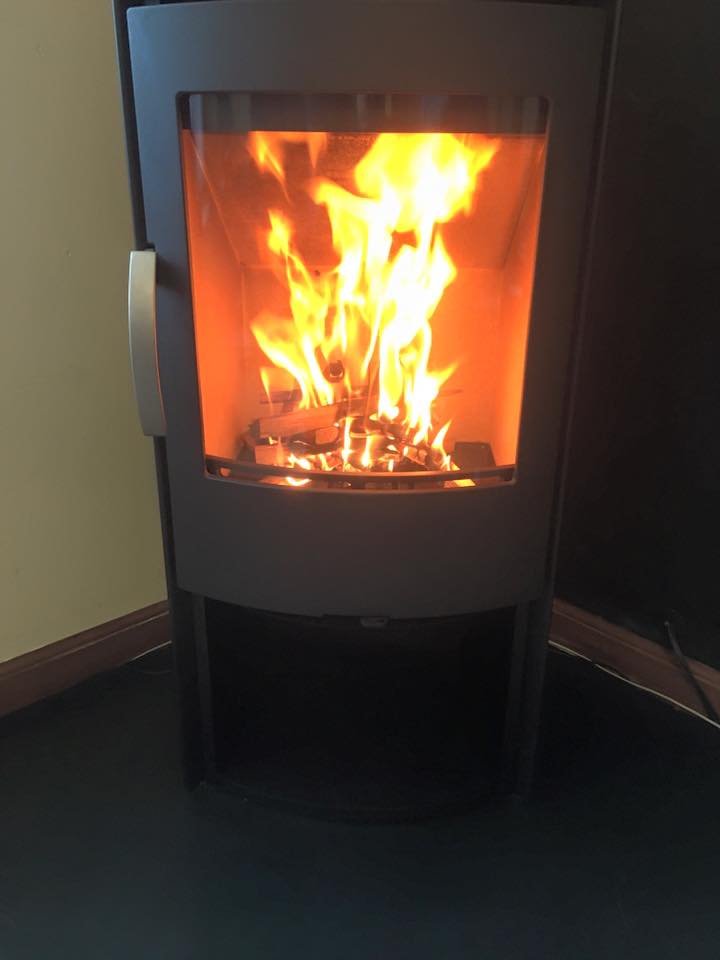 1. Don't let it smoke
When you burn wood, you create smoke. If you don't tweak your settings, you might produce excess smoke. This excess smoke can lead to soot build-up in the chimney, causing emissions to seep into the house.
To avoid this problem, there are a few things you can do. For instance, you can use the air controls to ensure the burner gets enough oxygen to create more flames and less smoke. Also, keeping the fire constant will ensure that the flue maintains a specific temperature. This reduces the risk of deadly carbon monoxide seeping back into the home.
If you have the money, we recommend investing in DEFRA-approved stoves or eco-design ready stoves. They are at least 60% efficient, maximising your investment and reducing the risk of potential harm.
2. Only use dry wood
Certain types of fuel tend to produce much more smoke than others. For example, wet logs and house coal are known to create plenty of emissions. Dry logs and low-sulfur fuels produce much less smoke.
Be sure to pick fuel that guarantees much fewer emissions, such as dry wood. Note that dry wood may still contain some moisture, but anything less than 20% moisture content is a solid choice. These qualities ensure that the wood burns effectively and limit the amount of smoke and soot produced. If you have access to wood labelled with "ready to burn" logos on it, they already fall under the criteria. This means all you need to do is buy them and use them! If you want to use your wood, then you will need to season the wood. Store them in a dry place for at least a year or two before using them.
3. Avoid fuel with smoke
Other than wood, there are other types of fuel, such as coal. Unfortunately, not all coal is made equal, and some are much safer than others.
For the best coal, look for anthracite coals and other smokeless types. These coals come with a sulfur content of no more than 2% to ensure that smoke and sulphur levels are minimised. Unlike house coal, they do not produce as much ash either, necessitating less cleaning on your end.
Conclusion
By applying one or more of the above tips, you ensure the safe and efficient use of your log burners. With less dangerous emissions coming out of your stove and more heat being produced, you can sit back and relax even in the coldest winters knowing you are in the safety of your home without any dangers from the stove itself.
That said, if you are working with old stoves, we highly recommend investing in brand-new ones. Stoves today are much more efficient and safer than stoves of the past, so go ahead and pick one! They will help you save money in the long run and ensure that your home remains the haven it should be.
Stove Scotland are experts of stoves and fires, offering multi-fuel and log burning stoves in West Lothian. If you are looking to purchase the best wood stoves in Scotland, reach out to us today and get your free quote!