Using a log-burning stove can enhance the character and charm of your home, regardless of whether you use it as a heating device. Classic or modern stoves can add beauty and warmth to any room, such as the living room, kitchen, or bedroom.
When decorating with a log-burning stove, it's important to remember that you don't have to work around it. Instead, with creativity and materials such as paint, wood, stone, or metal, you can incorporate the stove into your interior design and achieve the desired look and feel.
Regardless of the size or style of the stove, it can be a gathering place for the family on cold nights or a beautiful accessory to enhance your home's decor. Here are three tips to help you use a log-burning stove in interior decorating.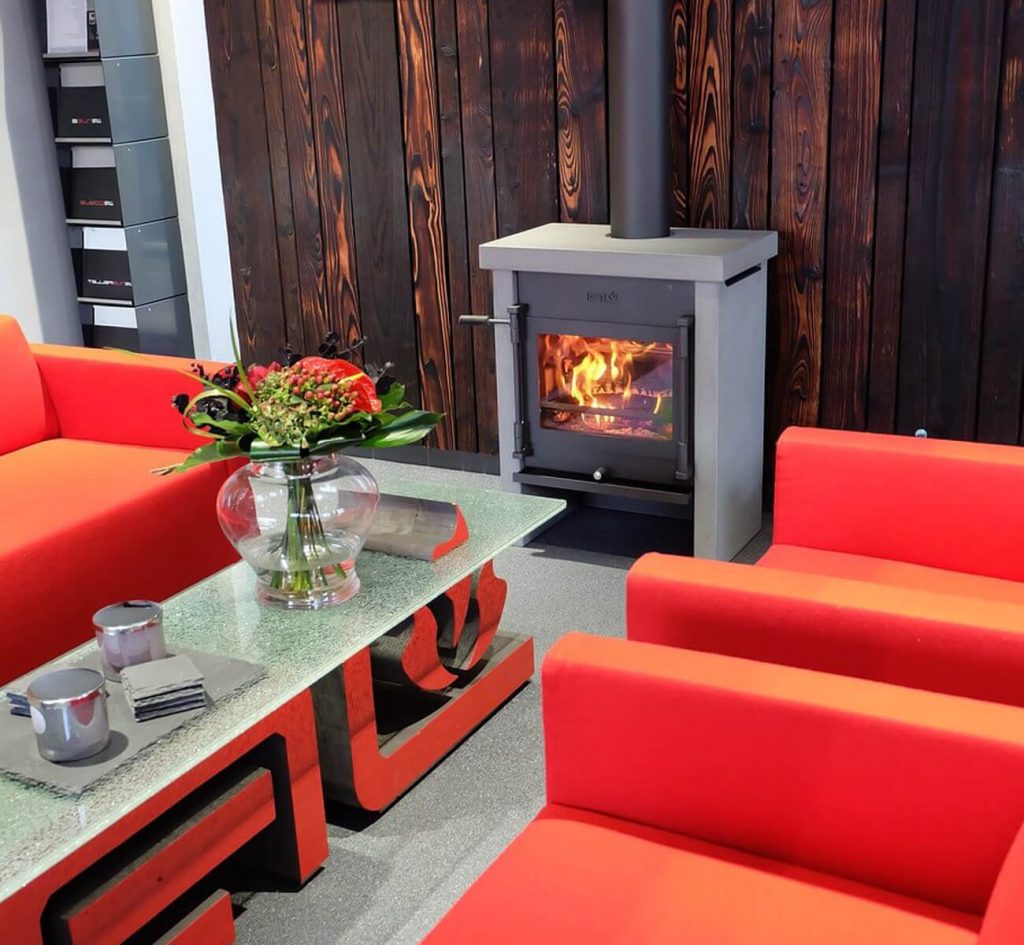 1. Choose the Right Size and Style
Choosing the right size and style is crucial when incorporating a log-burning stove into your home decor. Before making any decisions, take a step back and evaluate your available space. Consider the size and style of your existing decor to ensure your chosen stove will fit in seamlessly.
In addition to size, the style of your stove is also important. Classic stoves with intricate details and a vintage feel may work well in an older home with traditional decor. A sleek and streamlined stove may be the perfect fit for a modern space.
2. Choose the Right Location
If you intend to use your wood-burning stove for heat, it may not be practical to use it in a display area due to its exterior heating up too much. However, you can still make the stove the aesthetic focal point of the room by framing it with furniture and painting it to match your decor.
On the other hand, if you don't plan to use the stove for heat, you can use it as a mantel to display artwork or family photographs, place candles inside, or even turn it into seasonal art by adding pine cones, holiday ornaments, or fresh flowers.
3. Create a Cosy Atmosphere
Place a comfortable chair or sofa in front of the log-burning stove. Place a rug and throw pillows near the stove to make the area more inviting. You can also place natural wood around the stove, such as a rustic log table or basket. Add a few plants to add a touch of greenery to the space.
It's also a good idea to hang a few blankets or throws near the stove to take advantage of its heat. Place a few books or magazines nearby to make the area more inviting and cosy.
Conclusion:
Don't let your wood-burning stove go to waste! Whether you use it for heat or not, it can add character and charm to any room. Get creative with your decor by incorporating your stove into your interior design. Use paint, wood, stone, or metal to achieve your desired look and feel. Even if your stove is small, you can still make it a part of the overall design by painting it to match the room's colour palette or using it as a bookcase or display stand.
Call Stove Scotland today to experience the best stove fitting service in Scotland! Our team of certified professionals will provide you with top-notch installation and advice that will make sure your wood-burning stove is installed correctly and efficiently. Contact us today for a free quote.