Having a new stove—especially a beautiful wood-burning stove—installed in your home is always an exciting experience. Before you decide to install and operate one yourself, though, make sure you've familiarized yourself with the essential steps to take.
The price tag on a new stove can be quite heavy, inspiring many homeowners to save on installation by turning it into a DIY project. However, we'd very much recommend against it! Installing a wood-burning stove is nothing like putting in a new light fixture. One wrong move and you can burn your house down or unintentionally fill your indoor air with carbon monoxide.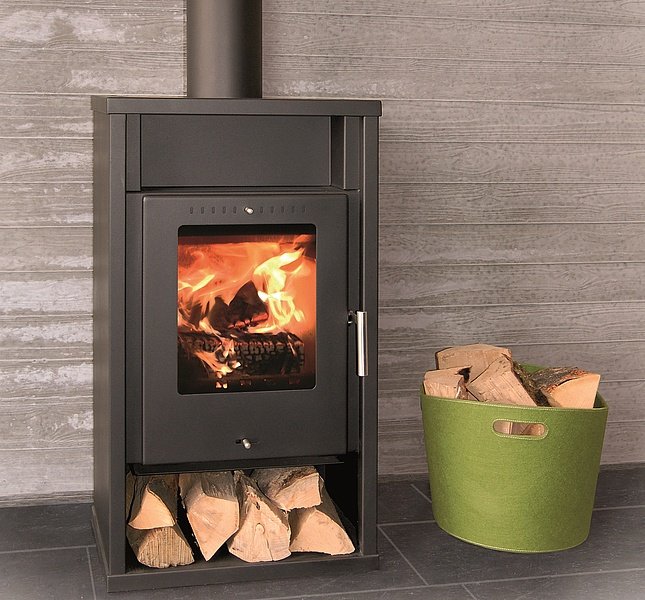 Having a professional install your stove is always the safest and most effective way to get the job done. If you already have an appointment, here are some important reminders to keep in mind before installation day arrives:
What You Need to Know Before Installing a Wood-Burning Stove
#1 The stove must adhere to local regulations
A wood-burning stove isn't inherently the safest appliance. After all, it involves fire, which can be hazardous if you fail to control it correctly. That's why your home or apartment has a certain set of regulations it is expected to adhere to when it comes to stove installations. If you are from the UK, your stove must comply with Part J of the UK building regulations. If you are from Scotland, read through Part F, and if you are from Northern Ireland, review part L. Here are the usually mentioned reminders to note:
Your stove should have a hearth.
The room where you will place it should have proper ventilation. Add a vent if necessary.
Make sure to place your stove far from flammable materials.
#2 Always have a flue
If your home does not have a chimney and has no place to install one, you can always get a flue. The flue acts similar to the chimney, where the smoke, gas, and other products of combustion make their way outside of your home. Professional installers conduct a smoke test first to an existing chimney or a newly installed flue. That is how they ensure that there are no leaks inside your home.
Smoke contains harmful gases and other elements, and you need to ensure that they never stay inside your home. Your stove installers will also help insulate your flue to avoid fire, and they will seal off your flue and chimney to prevent bird nests and other blockages.
#3 A correctly installed and used stove can minimise pollution
Proper installation of your stove can ensure safety to your home, but knowing how to use it the right way can also improve your environmental impact. Here are the things you need to know:
Use the right fuel – If you want to use a more environmentally friendly fuel, opt for dry wood or their smokeless counterparts. Apart from being lesser pollutants, they are also more practical to use. As much as possible, avoid using wet wood or house coal. They contain a high level of sulphur that will only make your home smokey, not to mention contribute more to air pollution.
Avoid letting your stove slumber or smoke – Slumber is when you set your stove to burn on low output. What happens when you do it is you discharge the harmful gasses instead of burning them. Make sure that your stove always burns with a visible flame. A visible flame indicates that any toxic gasses the fuel releases is minimised.
Conclusion
Looking for a wood stove in Scotland? It's best to hire a professional installer, like us! We'll both supply and install high-quality stoves professionally, with unmatched service. Having someone knowledgeable about the way this machine works will help guarantee that your home and family are always safe.
Are you interested in getting a wood stove in Scotland? You have come to the right place. Stove Scotland can supply, install, and maintain wood-burning stoves for you. Contact us today to learn more about our services.