There is something very charming about a wood-burning stove. It is the perfect way to add a touch of rustic elegance to your home, and it can also be a brilliant source of heat during the colder months.
A dirty stove can be a real eyesore. Not only is it unsightly, but it can also make your room smell bad. If you clean your stove regularly, grease and grime can build up, making cleaning easier and potentially causing a fire.
A messy room can also be a health hazard. Dust and dirt can accumulate, leading to allergies or respiratory problems. If you have pets, their hair can also add to the mess.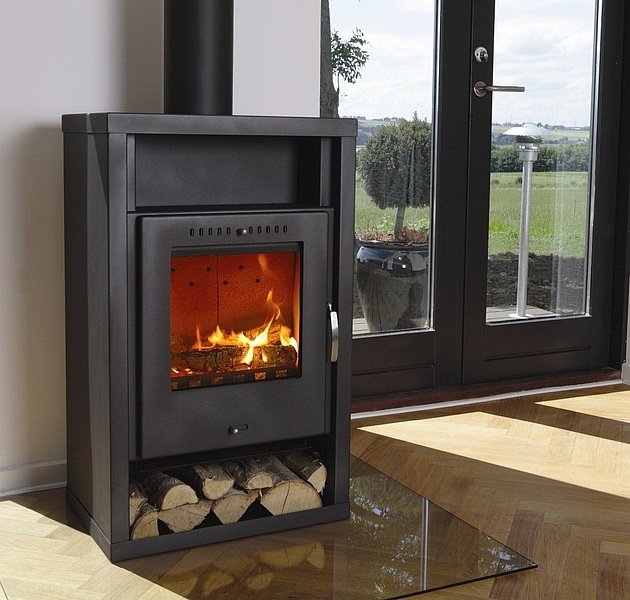 If you have one, you know they require extra care and maintenance to keep them running efficiently and looking their best. Fortunately, there are some easy tricks to keep your stove and room clean. Below are some tricks on how to clean and maintain it:
Develop a Regular Cleaning Habit
As the weather gets colder, many of us turn to our wood-burning stoves to keep us warm. If you have one, developing a regular cleaning habit is vital to maintain it efficiently.
The initial step is to ensure that you use dry, well-seasoned wood. Wet wood will create more smoke and creosote, which can build up on your stove and chimney and start a fire hazard. Once you have your wood, the next step is keeping the stove and chimney clean. Regularly cleaning your stove will help it burn more efficiently and prevent any creosote build-up.
To clean your stove:
Start by removing any ashes and debris.
Use a stiff brush to scrub the stove inside, especially the firebox.
Once you have cleaned the inside of the stove, use a vacuum cleaner with a hose attachment to clean out the chimney.
Cleaning this stove will help it burn more efficiently and prevent creosote build-up. By following these simple steps, you can keep your stove in good working condition and enjoy the warmth it provides all winter.
Clean the Glass Door
Cleaning the glass door on your wood-burning stove might seem daunting, but it is pretty simple! Just follow these easy steps, and you will have it sparkling in no time.
1. Make sure the stove is cool to the touch. Then, remove any ashes or debris from the inside of the furnace.
2. Take a damp cloth and wipe down the glass door. Be sure to get into all the nooks and crannies!
3. Once the door is wiped down, it is time to clean the glass. You can use a glass cleaner or make your own by mixing equal parts vinegar and water.
4. Spray the glass cleaner on the door and then use a clean, dry cloth to wipe it off.
5. Finally, give the door a once-over with a microfiber cloth to make it shine.
And that is it! Follow these simple steps, and your stove's glass door will look new.
Conclusion
It is essential to keep your wood-burning stove clean for many reasons. A clean stove will burn hotter and more efficiently, resulting in less pollution and more heat for your home. A clean unit will also last longer and look better than one that needs to be regularly cleaned.
With the holidays in full swing, you need someone to maintain your wood-burning stove. There is no better team to do that than Stove Scotland. We are experts in everything stoves, so you can rest assured that we can help install and maintain yours.