For most Scottish and UK homeowners, the idea of buying a wood-burning stove is much like the honeymoon phase of a relationship.
When you start thinking about all the things you can do and the new life with your fancy little stove (before you even have one), you'll end up blushing and dreaming long after you get it installed. Thanks to the fact that today's options are built far better to cater to all types of needs and preferences, it's impossible to not find the perfect option!
Although it may seem like getting a wood-burning stove is all rainbows and butterflies at first, the honeymoon phase can actually quickly disappear or last a lifetime depending on the buying experience.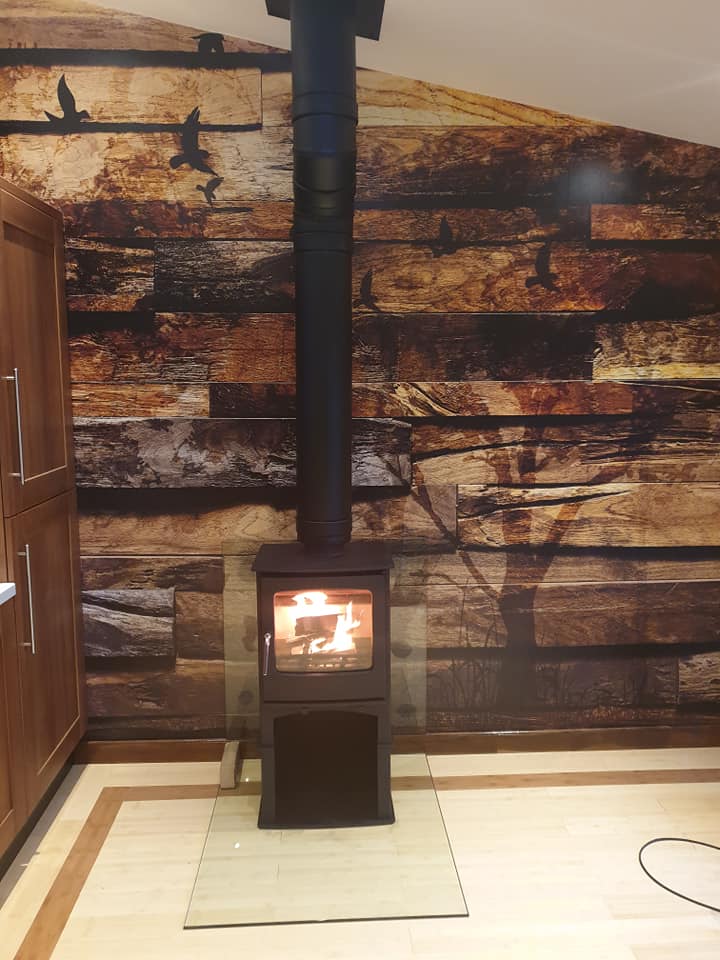 The mistakes you must avoid when buying a wood-burning stove
Many British homeowners end up jumping way too fast into the process of buying a fancy new stove because they get caught up in the whole daydream of finally owning one.

Instead of getting carried away with having a wood-burning stove and rushing through the whole buying process, it's important to understand that it pays to be more careful than ever. Thankfully, you won't have to be like the thousands of other buyers who ended up getting the wrong stove because simply keeping an eye on the different vital factors can make a world of difference.

If you're about to get a wood-burning stove but don't know how to ensure that all your efforts pay off, then there's no need to worry because here's a guide to the two mistakes you must avoid:
Mistake #1: Overlooking the heat output-related aspects
Considering the fact that you're purchasing a wood-burning stove to heat things up in your home, it would be essential to ensure that the heat output matches up, right?

Unfortunately, far too many British homeowners make the same mistake of overlooking this crucial aspect every year.

Just like an air conditioner, a wood-burning stove heavily relies on a presence of compatibility with the size of a room, the present ventilation set-up, and the location of the doors and windows in the space. Instead of solely purchasing a stove based on its appearance, you must remember to focus on the heat output-related factors and look into the details to make sure that everything pans out correctly!

If you're not entirely familiar with the concept of heat output or whether or not a model matches your space's specifications, feel free to contact the experts at Stove Scotland so that we can help you find your perfect match!
Mistake #2: Cutting corners when it comes to installation
While most first-time buyers get things right when it comes to picking out the right heater and not cutting corners on wood-burning stoves themselves, they tend to cheap out on the places where costs matter most: Installation.

Given that the UK has tightened its regulations on wood-burning stove installations, it's clear that homeowners must now exercise extra care in terms of how their appliance is installed and who gets the job done. Fortunately, you can ensure that your installation needs are in the right hands by not only shelling out some more cash but also getting a HETAS-accredited installer, such as Stove Scotland's experts!

Conclusion
As dreamlike as the idea of finally owning a wood-burning stove may be, things can easily go wrong if you don't make the needed adjustments and exert the necessary efforts to avoid common mistakes. With this guide's help, you can ensure that your experience of a honeymoon phase with your stove lasts for as long as possible!

Are you looking for a stove fitter in Scotland that can help you pick out the best wood-burning appliance for your home's needs? Our team of experts has got you covered. Get in touch with us today to learn more!